Finding your soulmate and finding the right car insurance company for your car cannot be too dissimilar. When you finally find your soulmate, you begin to hum the long-forgotten love song from your foggy memory. You feel that your life is complete, and you feel a sense of calmness. Your bond with car insurance is like what you have with your soulmate.
Through the ups and downs, you don't abandon each other but rather give each other the strength to thrive. What if your heart skips a beat at a car insurance company while waiting to fill out forms? The story of finding your soulmate at a car insurance company would make it one of the strangest but most adorable true love stories ever! Wondering how to break the ice? Looking for the apt car insurance-related pickup lines?
Our top car insurance pick up lines
Use these car insurance-related pickup lines to break the ice. You can thank us later.
I am all assets and no liabilities.

I have the cutest little deductible ever.

Are you a cat person? Because my driving history is purrfect!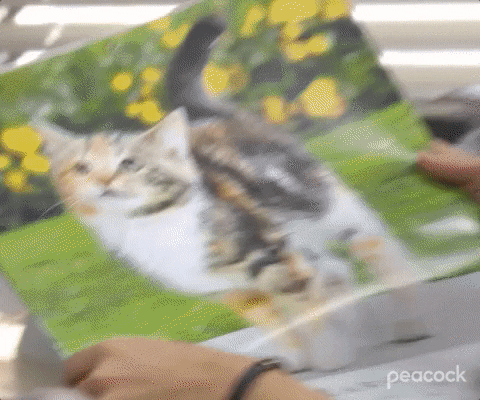 VIA GIPHY
Movie stars sign thousands of signatures a day. I am ready to give you mine without you even asking!

A car without car insurance is like a broken pencil: pointless.

I believe you are my wishing star who can make my insurance claims come true.

Let's make it official and get that certificate of car insurance…together!

On a scale of 1 to Way.com quotes, how free are you to meet this weekend?

People say I am afraid of commitment. Let me sign this form together with you to prove them wrong.

Do you believe in the quote love at first sight? Or do you prefer to show me that quote again?
VIA GIPHY
As Richard Bach once wrote, 'A soulmate has keys that fit our locks, and locks that fit our keys", Way.com can be the key that unlocks and fits you with the right car insurance coverage for your needs. Using these pick-up lines may or may not help you get auto insurance from your preferred company. However, with Way.com, you are guaranteed to be partnered with the best car insurance company.  
Way.com is the tinder for your car insurance needs. You don't have to swipe left or right but rather click on the banners you see here to get the right car insurance quotes for yourself.
---
Check out our blogs for info on finding top-rated airport parking, the best parking spots in your city, and affordable car washes near you.
---