While good credit is usually required for a 72-month auto loan to make sense, there are exceptions. A 72-month auto loan may seem attractive when you have negative credit because of the reduced monthly payment. But you will likely end up paying more in the long run.
Long-term auto loans have been more popular recently, but that doesn't imply everyone should use them to buy a car. In many ways, long-term auto loans react to growing auto prices and more dependable, long-lasting autos.
You must consider your unique requirements and preferences when determining whether a 72-month auto loan is appropriate for your scenario. However, there are some things to think about.
Advantages of going for a 72-Month loan
For these auto loans, you may spread out the cost of a car over 72 months, resulting in a cheaper monthly payment than if you went with a shorter loan. In addition, due to the prevalence of 72-month auto loans, you may have a decent chance of getting a low-interest rate as you will have access to various bids. 
If you're also thinking about 84-month auto loans, keep in mind that the longer the loan period, the larger the risk to the lender; hence, you might find it simpler to qualify for a 72-month auto loan than an 84-month auto loan.
In some circumstances, a 72-month loan is ideal for purchasing a new car or a more expensive used car without making a large monthly car payment. A big family with a careful budget would be an excellent illustration. 
They may be looking for a large SUV or a van to transport everyone at once, and they may value dependability and a newer vehicle so they won't have to worry about repairs. They could be able to afford a car for 72 months and yet shop at higher price points while doing so.
A 72-month auto loan can give you extra room in your budget for savings and other objectives that may arise throughout the loan's term. This is even if a 60-month car loan is technically within your current spending plan.
Why not to go for a 72-month loan
The fact that purchasers will pay much more in interest over a 72-month loan, especially compared to a 36- or 48-month loan, is likely its biggest drawback. 
A 72-month auto loan might be problematic in some circumstances because your car ages and your life can change drastically in six years. The likelihood of a large car repair cost increases yearly, and as you drive, more maintenance requirements can become apparent. 
In 2022, the average person has driven about 10,000 miles. In addition, many cars had multiple occupants. It seems understandable that a car will be approaching some repair milestones after six years.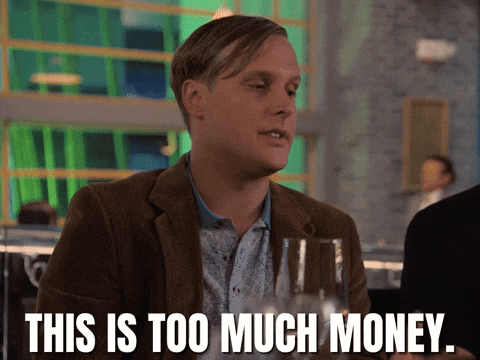 Example of problems with a 72-month loan
For instance, a borrower would pay $1772.23. This is over the length of a 36-month loan on a $25,000 auto loan with a 4.5% interest rate. As a result, the monthly payment would come up to $743.67. The payment is reduced to $570.09 if the period is extended to 48 months at the same interest rate, but the total amount paid over the loan climbs to $2364.18. 
When you extend that period to 72 months, the payment is $396.85, but the total interest paid is $3,573.25, more than double what it would be for 36 months. 
If the borrower makes all the payments and pays off the car, as opposed to selling it before the loan is repaid, they will spend $28,573.25 for a $25,000 car over the loan's 72-month term.
Paying off a car loan in 72 months could be better. If you take a 72-month auto loan, you increase your risk of default and put yourself in a precarious financial position. So, if you can help, don't take out a car loan with 72 monthly payments. As a result, you may have to settle for a less expensive car.
When you're in the market for a car, 72 months (or six years) can seem like an eternity. However, due to consumers' increasing penchant for purchasing more expensive automobiles, seven-year loans have increased in popularity.
Should you go for a 72-month loan?
Most professionals think there are better options than a 72-month loan due to the high-interest rates and potential for default. Experts advise borrowers to consider a shorter loan term. And a loan duration of fewer than 60 months is preferable in terms of interest rate.
People with 72-month auto loans may occasionally experience issues if they set aside money for their car payment but not for additional maintenance. Additionally, if you expect your income to rise, but your expenses stay the same for the duration of the loan, additional costs or a loss of employment may make it more difficult for you to continue making auto payments.
If you want to buy a different car before the six-year term is over, 72-month auto loans are also riskier. You can experience negative equity if you sell this car during the loan for less than the outstanding debt, depending on its condition and the demand for its make and model. 
For example, if you own your sporty two-seater for four years but find out you're having twins shortly, you could only be able to sell your car for less than the remaining balance of your auto loan. 
You must also settle that sum or refinance it into a new auto loan.
What to consider when looking for loans above 60 months
The basic rule is that you'll pay less overall with a shorter loan, but you'll pay less monthly with a longer loan if you're thinking about 60- and 84-month loans in addition to 72-month loans. 
A 72-month auto loan might be the best option for the following situations:
If your household requires a more expensive car, such as one that can accommodate your entire family, you may decide to take out a lengthier loan in these situations.

You're willing to put some money aside to pay off your loan early or to cover necessary upkeep or repairs in the future.

You can see that your new car has a history of being enjoyable to drive and dependable even several years after purchase. Therefore, negative equity is possible or owing more on a long-term debt than worth. However, if you plan to keep the car once the loan period is up, negative equity won't affect you as much.
A shorter loan would be preferable for the following scenarios:
If you know, you will need more money for repairs and maintenance, which could get pricey when warranties expire.

You are aware of cars with cheaper sticker costs that meet your requirements. You can maintain the same affordable auto payments by selecting a lesser sticker price. In many circumstances, this reduced payment also entails less overall interest.

You might have to trade or sell it before the loan expires, leaving you with an unpaid balance on the car once you've finished using it.

Refinance your loan through Way.com
Your ability to save money and take out a shorter-term loan may depend on your ability to negotiate a lower rate on your auto loan. As a result, many drivers overpay for their coverage because they avoid the hassle of completing their paperwork online.
Choose a loan with a low annual percentage rate (APR), refinance for better terms, lease instead of buy, save for a 20% down payment, and free up cash by saving on insurance to afford a shorter loan term.
Those in the market for auto-related finances can benefit from the services offered by Way.com. Way.com will have generated competitive quotes from leading providers in under a minute.
You can also cancel your old policy and make a move with the help of Way.com.
Final Thoughts
Finding the ideal balance between the dangers of a long-term loan, the benefits of getting the car you desire, and the effects on your entire financial situation is crucial. You'll be better equipped for the road ahead if you know the benefits and drawbacks of each vehicle loan option and plan appropriately.
---
Here's more info on top-rated airport parking, the best parking spots in your city, affordable auto insurance, easy auto refinance, and high-quality car washes near you.
---