What is a premium in car insurance?
Your auto insurance premium is the amount you pay your insurance provider every month, usually once a month or once every six months, in exchange for insurance coverage. After paying your premium, your insurer will pay for the coverages outlined in your policy, like liability and collision coverage.
Every insurance company sets its own rates. Your premium is often based on information about you. This includes the sort of car you drive and the coverages you choose. Comparing rates from various insurers is usually the most effective strategy to save money on car insurance premiums. It's also worth noting that auto insurance premiums are distinct from your deductible, which is the monetary amount you must pay before your insurance kicks in. Premiums are required for all types of insurance, not only auto: homes, life, and renters insurance are all required.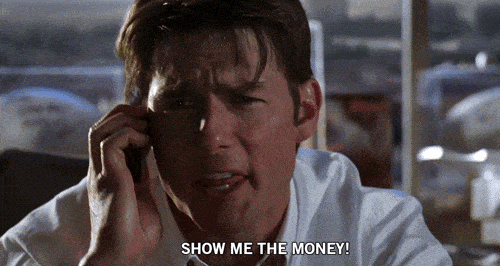 How is car insurance premium calculated?
When determining car insurance prices, insurance firms take into account a variety of factors. The purpose of every insurer is to balance the price it charges you with the likelihood that you may require an insurance payout. This is because the boy is more likely to be involved in an accident, and his car will cost more to repair if he is.
Every car insurance company has its secret, frequently changed method for calculating your premium. Here are some details that your insurance may take into account when determining your rate:
Personal information:

 Your age, gender, and address.

Credit and Driving History:

 The more responsible you have been with your money and behind the wheel in the past, the cheaper your premium will be.

Car Type:

 Premiums for newer, faster, and more expensive cars are higher across the board.

What Coverages You Choose:

 Adding optional coverages to your insurance policy, such as roadside help, can raise your premium, while reducing coverage, such as liability limits, will lower it.

Savings:

 Most insurance companies provide additional discounts for certain acts, such as taking a defensive driving course or purchasing a year's worth of coverage in advance.

Deductible amount:

 The bigger your deductible, the lower your insurance cost, and vice versa.

The number of policyholders:

 The more drivers you have on your policy, the more you'll pay each month.
Tips to lower your car insurance premium
Of course, some of these elements are more difficult to change than others, and some are impossible to change at all. Moving to a different city or changing your age merely to save money on car insurance is unrealistic. However, as long as you keep within your state's insurance regulations, you may usually modify your insurance policy to match your needs and budget.
One thing to bear in mind when customizing your coverage is that many insurance companies will provide you with a breakdown of your coverage to make an informed decision about what will lower your rate while intelligently balancing risk. It is critical to understand what your auto insurance covers to only pay for the coverages you require.
Finally, because each insurance company analyses variables differently. The most straightforward strategy to reduce your car insurance cost is to shop at several car insurance companies. This will help you to discover who would give you the best rates.
The basic difference between premium and quote
When you get an insurance quotation from a company, it's an estimate of how much they'll charge you for insurance. When preparing an insurance quote, insurance firms do not collect as much information as they do when drafting an actual policy to balance precision and simplicity.
Frequency of car insurance premium payments
Various car insurance companies will require you to pay your auto insurance premium at various intervals. Monthly, twice a year, and annually are the most prevalent alternatives.
Many car insurance companies will let you select how frequently you want to pay. You can get a "paid in full" discount if you pay more upfront. In other situations, though, you may be compelled to pay the entire term upfront. This is especially prevalent if you're considered an at-risk driver. Like if you've previously let your insurance expire or if you need an SR-22. This is one method that insurance companies use to lower the risk of insuring high-risk drivers.
How and when does the premium increase?
Car insurance is typically sold in six- or twelve-month increments. Regardless of how long your term is, your insurance premiums will remain the same unless you modify your policy, such as buying a new car or moving to a new house.
When your term expires, your insurance company will recalculate how much your premium should be. Accidents and speeding tickets will increase your rates may rise; on the other hand, if you take a safe driving course, your premiums may fall. Car insurance companies are also continually altering their models for determining how much to charge for insurance, so your cost may fluctuate despite no changes in your driving status.
Way.com could be your answer
Concerned that you're paying too much for car insurance? Look into the factors that determine the average cost of your car insurance. It will help you see if you're paying too much. Way.com has broken down auto insurance rates by state and driver demographics to help you with this. We have a list of the top 2021 car insurance companies. This could come in handy if you're looking for a different option.
If you don't already have the right insurance, you should get it as quickly as possible to comply with your state's minimal insurance requirements. Way.com can help you get free car insurance quotes. Learn more about Way.com and how to get the right car insurance by taking your lifestyle into account. Why not contact us for a free quote? At Way.com, you get free car insurance quotes from different companies and even buy if you like what you see.
---
Check out our blogs for info on finding top-rated airport parking, the best parking spots in your city, and affordable car washes near you.
---