Are you looking for affordable car insurance for a 21-year-old? We have news for you: the word 'affordable' and the phrase 'car insurance for 21-year-old' do not go together! Car insurance for 21-year-old drivers is among the highest of any age group. Even though 21-year-olds have grown out of their teenage years, car insurance companies still regard them as high-risk drivers. Full coverage insurance costs roughly $1300 more per year for this age group than for the average American driver.
Despite the hefty prices, several car insurance companies offer competitive rates to 21-year-olds. Way.com's editorial team gathered specific premium information for 21-year-old drivers with their policies to find the best car insurance companies. We segmented the data by gender and company to help you save money on your insurance. 
We also looked at customer satisfaction, accessibility to digital apps, coverage options, and discounts to help you pick the best auto insurance for your needs.
What is the cost of car insurance for a 21-year-old?
Our car insurance analysts researched several car insurance quotes from various car insurance companies. We found that full coverage car insurance costs an average of $2973 per year for 21-year-old drivers. This is close to over $1300 higher than the average yearly full coverage premium in the United States, $1680. The cost of minimum coverage for 21-year-olds is $882 per year, higher than the national average of $570.
The level of risk involved determines the cost of car insurance. Even though you are 21, you still lack driving experience compared to older drivers. Car insurance companies often charge a higher rate if you are younger to compensate for the increased chance of you committing an accident. When you reach the age of 25, your insurance premiums should start to drop.
Is there a difference in costs between genders?
Gender has an impact on car insurance prices in most states. Men, regardless of age, are more likely than women to engage in riskier driving behaviors, resulting in more accidents and more serious accidents. If you are a 21-year-old guy, your car insurance prices may be affected by your age and gender. In some states, insurance companies are not allowed to rate policies based on gender. California, Hawaii, Massachusetts, Michigan, Montana, North Carolina, and Pennsylvania are in question. 
This does not imply that all 21-year-olds in these states pay the same rate; various other factors influence how much your vehicle insurance costs. Gender is not used as a rating element in these states. 
| | | |
| --- | --- | --- |
| Gender | Average full coverage annually | Average minimum coverage annually |
| Female | $2775 | $840 |
| Male | $3171 | $918 |
Affordable car insurance companies for 21-year-olds
Are you still looking for the holy grail? Do you still believe that there is, in fact, affordable car insurance for 21-year-olds? While age is one of the most important elements in setting premiums, others include the type of automobile you drive, the coverages you select, the discounts you qualify for, and your driving history.
According to our survey of average premiums for the top car insurance companies by market share, several car insurance companies stand out as giving cheap average rates to 21-year-olds. If you still believe that you can get affordable car insurance for 21-year-olds, you can try the below car insurance companies:
USAA:
USAA has the cheapest full coverage and minimum coverage prices on our list, but it exclusively sells insurance to current and former military personnel, as well as their immediate relatives. If you meet the requirements for coverage, you may be eligible for low average premiums, great claims handling, and various incentives. 
Erie:
This car insurance company can be a decent option if you're seeking low-cost coverage with various coverage options and incentives. Erie offers unusual choices on their normal auto insurance policy if you are eligible, such as pet coverage and locksmith coverage. 
Travelers:
Travelers offer a vast number of optional coverages to round out your policy. This is in addition to the essential car insurance coverages, including liability, uninsured and underinsured motorist coverage, collision, and comprehensive coverage. You might choose to include coverage for roadside assistance, gap insurance, rental car reimbursement, accident forgiveness, or ridesharing. 
How can you get affordable car insurance for 21-year-olds?
Although car insurance for 21-year-olds is more expensive than for older drivers, there are some ways to save.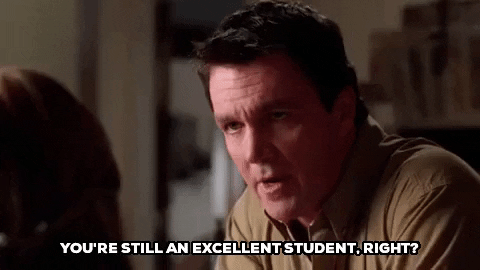 Compare car insurance quotes:  Car insurance companies use different rating systems, which means they prioritize different criteria in your unique rating. You can compare prices for the same coverage limitations by getting quotations from multiple companies. 
Look for student discounts: Many car insurance companies provide a good student discount under 25 years old and a full-time student.  The standards vary by employer, but most expect you to have a B- or better letter-grade average or a 3.0 or higher GPA. To qualify, you may be requested to submit a copy of your most recent grades. You may also be eligible for a distant student discount if you are a college student who does not drive to campus. To qualify, you must be at least 100 miles away from home. However, this varies by insurance company.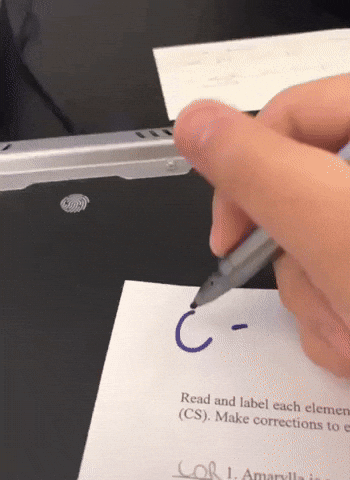 Opt for an affordable car: The sort of vehicle you drive has a significant impact on the cost of auto insurance. Premiums for sports cars, luxury cars, and cars that are more expensive to fix or replace will typically be higher.
Learn to drive safely: Many car insurance companies may give you a discount if you agree to install a telematics device in your car or use a mobile app to track your driving. These systems keep track of your driving abilities, including your speed, braking tendencies, and the time of day you drive. 
What to look for to get the best car insurance for 21-year-olds?
Finding the cheapest auto insurance does not always imply getting the greatest coverage for your needs. Before you go insurance shopping, figure out what you need and want from a policy. When it comes to insurance, everyone has various needs and desires. Once you've established what's important, get car insurance quotes from a few car insurance companies to discover which ones best suit your needs. If you're unsure where to begin, speak with a certified insurance agent. They will be able to assist you in determining which coverages and options are best for you.
Way.com can help with your insurance needs
As with all car insurance, start by comparing quotes from several insurance providers. This ensures you get a good deal on your car insurance. Contact a licensed insurance agent. If you need multiple car insurance quotes in less than 10 minutes, check out the way.com app or website by tapping the banner at the top.
We only require your basic information to research different options for you. Then you can choose your policy and benefit from the protection it provides.

---
Check out our blogs for info on finding top-rated airport parking, the best parking spots in your city, and affordable car washes near you.
---