Is Acura a good car? Is it easy to maintain and reliable? Are you thinking of getting an Acura? Please keep reading for our honest take on the brand and what it has to offer.
Most people don't think of Acuras as the first luxury car brand that comes to mind. Mercedes-Benz, BMW, Audi, and Lexus are well-known examples of this type of car, but Honda's premium brand is still good.
Acura makes very good cars and SUVs, among other things, because they are safe, reliable, easy and comfortable to drive, not too expensive to maintain, and a little bit luxurious.
Acura – What you need to know about them
Who makes Acura cars? Honda has a line of luxury cars called Acura, which not many people know. Acura is the first Japanese luxury car brand. It came out in 1986, before Toyota's Lexus and Nissan's Infiniti.
This in-depth look at the brand will tell you more about its history and other interesting facts. Acura is a new car brand that Honda made to compete with Mercedes-Benz, BMW, Cadillac, Lincoln, and other big names in the luxury car market at the time.
The first cars it made were the luxury Legend sedan and the sporty Integra. Both were successful, which led the company to make the first NSX coupe, a mid-engine sports car that was practical and not too expensive. It is considered one of the best performance cars ever made.
Acura quickly got a reputation for making fun, reliable cars less expensive than other luxury cars in their class. This is a reputation that the company has worked hard to keep.
The first electric Acura will likely come out in early 2024 as a luxury sedan.
Are Acuras good cars?
Now the answer you all have been waiting for! First, it should be clear that we think Acura is a good company. Acuras are generally good cars regarding safety, dependability, tech and convenience features, price, and cost.
Safety features
Almost all cars sold today, especially in North America, Europe, and other parts of the developed world, are safe for drivers and passengers, and they are getting safer.
All Acuras come standard or optionally with highly effective LED low- and high-beam projector headlamps. In addition, their long list of driver-assist technology includes forward-collision warning, automatic emergency braking, lane-keeping assist, lane-departure warning, blind-spot monitor, rear cross-traffic alert, and adaptive cruise control.
Some models can also come with a system that watches traffic signs. This alerts the driver if the artificial intelligence thinks they are distracted driving.
So, are Acuras safe? Yes. Whether you're talking about active or passive safety systems, Acura cars have the latest innovations that help drivers and passengers stay safe.
Reliability Factor
Acuras are very reliable, not just compared to other luxury cars but also compared to the average car. Most of this is because Acura is owned by Honda, which is known for making reliable cars.
Acura cars have many of the same parts as Honda cars, and they are often made in the same factories as Honda cars, to the same or higher quality standards. Because of this, if they are well taken care of, they can usually run for at least 200,000 miles (321,868 km).
The ILX, TLX, and RDX are the most reliable Acuras because they all have a reliability rating of "Excellent." With an above-average score, the MDX is pretty close behind. Even models that have been taken off the market, like the TSX and the TL, have good ratings.
So, are Acuras reliable? Yes. Acura has a good name for making reliable cars, just like its parent company, Honda. Aside from problems with its infotainment system in the past few years, its cars and SUVs usually last a very long if they are well taken care of.
Performance
Early Acuras were known for being fun to drive, not just the Integra and NSX of the 1990s.
Even though today's Acuras are more comfortable than they used to be, they still have enough fun to set them apart from Honda, Buick, and even Lexus. Acura's new NSX shows that it wants to stay true to its performance roots.
They have good power and handling without sacrificing ride comfort. For their class, Acura's engines and transmissions are smooth, quiet, and good on gas.
So, how well do Acuras perform? Most Acura cars are better than average regarding handling, ride comfort, and overall performance.
Is Acura a luxury car?
When it comes to luxury, Acura offers a wide range of high-end features appropriate for the luxury car segment it competes in.
Acura is a near-luxury car brand. Its models are usually less luxurious and powerful than similar cars from BMW, Mercedes-Benz, Audi, and other full-fledged premium brands.
Acura cars and SUVs have many techs, comfort, and luxury features that fit near-luxury cars.
How much does Acura cost?
So, how much do Acuras cost? With an average cost of $501 per year for scheduled maintenance and unscheduled repairs, Acuras are cheaper to own and run than all other luxury cars and other mainstream cars, like Subarus.
So, do Acuras cost a lot to buy? No. Since Acuras are usually very reliable, tend to cost less than other cars in their class, and share many parts with Hondas, their overall cost of ownership is quite low.
TL;DR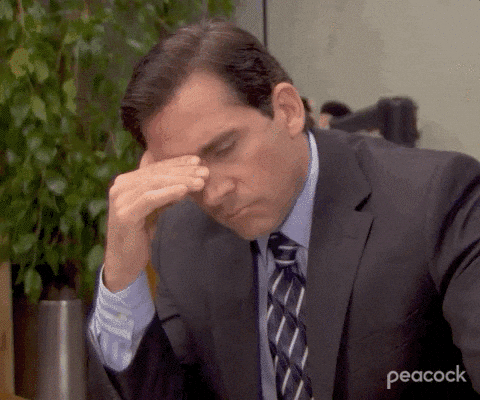 Pros
Superior dependability

Fun to drive

Comfortable and

practical

Reasonably priced

Affordable upkeep and ownership
Cons
The entertainment system does not use a touchscreen.

Inferior to the competition in terms of luxury

Uncustomizable
Way.com verdict on Acura
Acura is Honda's luxury brand. It isn't a big player in the luxury car market, but its cars are alright too. Even though some people might try to make you think otherwise, it is a real luxury brand and works pretty much like one.
Acuras have high-end features that help them perform well and make driving a very comfortable experience. They are also safe and reliable because Honda has a good track record in these areas. This makes them some of the safest, most reliable, and cheapest to maintain cars on the road.
Acura cars are very good cars because they are built well and have low ownership costs. They also cost less than similar cars from more prestigious premium brands.
Do Acuras make good cars? Yes. Acura cars and SUVs aren't as luxurious as their European counterparts. However, they're hard to beat regarding price, safety, reliability, performance, tech, and luxury features.
---
Here's more info on top-rated airport parking, the best parking spots in your city, affordable auto insurance, easy auto refinance, and high-quality car washes near you.
---