Is age just a number? In the world of car insurance, age is not just a number. It is a parameter used by car insurance companies to put a price on your car insurance premium. It may not seem fair, but your age mostly determines your car insurance premiums. According to statistics, certain age groups are more prone to accidents or commit moving violations. Learn how your age influences the price of your auto insurance.
Car insurance premiums as per your age and gender
It appears to be one of life's cosmic certainties that the younger you are, the higher your car insurance premiums will be. Unfortunately, this isn't merely a perspective. One of the most important criteria in deciding car insurance premiums is the age of the driver. Your age range will have a big impact on how much you'll pay. Let's look at these distinct age groups and see how high (or low) your rates are likely to be.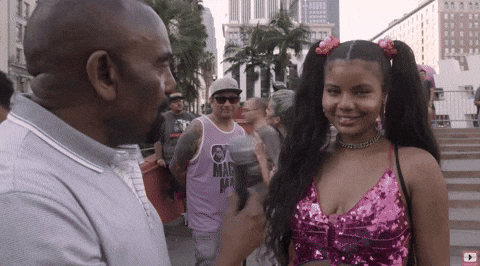 The analysts at Way.com were able to come up with the average car insurance premiums as per the driver's age. The premium information is summarised in the chart below. The premium rates listed are for comparison purposes only and are based on standard minimum liability coverage.
| | | |
| --- | --- | --- |
| AGE | MEN | WOMEN |
| 20 | $1134 | $1002 |
| 30 | $558 | $582 |
| 40 | $543 | $552 |
| 50 | $522 | $519 |
| 60 | $513 | $501 |
| 70 | $573 | $549 |
The highest rates will be paid by a 25-year-old male, followed by a 25-year-old female. However, as you get older, those percentages reduce by 68 percent for men and 64 percent for women by the age of 55.
There are also other factors that we discovered either raise or lower your insurance costs. If you have children, adding them to your coverage once they enter adolescence will raise your premiums dramatically. On the other hand, if your student receives good grades, you may be eligible for a discount. Discounts may also apply if your college-bound youngster will only drive occasionally.
New and young drivers
New drivers not only pay more than other drivers for car insurance, but they pay a lot more. According to the chart below, a 20-year-old male driver will spend $1134 per year for standard minimum liability coverage. However, by the age of 30, this has dropped to $558. A brand-new driver, especially a teenager, may have to spend more than $1500.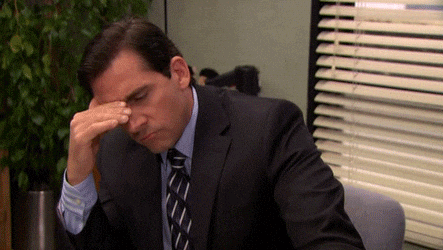 That may not seem fair, but data show that young drivers have a considerably higher likelihood of being involved in an accident than experienced drivers.
Young drivers, for example, are more likely to be involved in collisions. Although teenagers drive fewer miles than adults, they have considerably higher collisions and fatal crashes rates. They're three times more likely than 20-year-olds to be involved in an accident. While kids are less likely to drink than adults, they are more likely to be involved in a car accident when they do.
Teenagers are less likely to wear seat belts and are more likely to speed and tailgate. This is primarily due to a lack of experience. They're also more inclined to misjudge the seriousness of the situation. Teenage drivers pay much higher auto insurance premiums than other age groups as a result of these factors. At the end of this post, we'll provide some tips for lowering those rates.
Drivers between the age range of 20 and 24
Around the age of 20, car insurance prices start to wane. How much depends on several criteria, including how long you've been driving and whether you've been in any accidents or committed traffic offenses in the past.
You should expect to spend more on auto insurance if you're a new driver aged 20 or older than someone of the same age who has been driving for several years.
Most car rental businesses will not hire a car for a motorist under the age of 21. If you are between 21 and 24, they will charge you a higher rental cost. Car insurance premiums began to fall in the 20 to 24-year-old age category, but only modestly. Between the ages of 25 and 30, there is a significant difference.
Drivers between the age range of 25 and 65
This is the age when car insurance premiums start to become more affordable. Using the same example of a 20-year-old male driver paying $1134 per year for standard minimum liability coverage, we can see that at the age of 30, the premium drops to $558. That's a drop of more than half a percent!
Of course, a clean driving record is required for this decline. That implies no accidents (that are deemed your fault), as well as no traffic penalties or DUI incidents. Your prices are also determined by the type of vehicle you drive and the number of miles you drive. Another key issue is location. Premiums for car insurance can differ drastically from one state to the next or even from one city to the next within the same state.
Car insurance premiums are largely steady once you reach the age of 30, falling just slightly until you reach the age of 60.
Drivers over 65
Once you reach your 60s, things start to turn around. From that point forward, car insurance premiums gradually increase. It's not so much that older drivers are more dangerous, but that their driving is influenced by bodily changes that come with age.
It's usual for senior drivers, for example, to have blurry vision, especially at night. They may also be suffering from physical ailments such as arthritis. Many of them are also taking prescription drugs, which may impair their judgment. While there is no indication that older drivers are more likely to be involved in accidents, they are more likely to suffer significant injuries due to such accidents.
The role of gender in car insurance premiums
A variety of physical factors influences car insurance prices in addition to age. Car insurance is often less expensive for women than it is for males.
We live in a post-Fast and Furious world. There has been a rise in the tendency of male drivers to gas the pedal when the light turns yellow. This isn't a kind of prejudice, but rather an acknowledgment of the statistical truth that men are more likely than women to speed and be involved in major accidents, especially when they're young. Males are also more prone to commit traffic offenses and drive when intoxicated.
Aside from driving conduct, men are more likely to possess cars deemed to be high-risk, such as sports cars.
However, even though men often pay greater rates, this is not always the case. It's most noticeable among young drivers between the ages of 16 and 24, where male drivers pay 15% more than female drivers. Female drivers between the ages of 30 and 40 pay somewhat higher premiums. This could be due to pregnancy and the possibility of driving with small children, and the distractions they present.
Marriage plays an important role!
Married drivers can pay up to 50% less than single drivers. Part of this is because married drivers are more cautious behind the wheel than single drivers.
Having many drivers on the same coverage is also important. A married couple pays less than a single person since car insurance companies often grant discounts for multiple drivers. This is especially advantageous if one partner has a blemished driving record while the other has a spotless record.
Tips to reduce the impact of age on your car insurance premiums
Even if you're a young, single, or inexperienced driver, there are ways to save money on auto insurance. Consider the following strategies:
Take a driving education course if you're a new driver or if you've had a history of at-fault accidents or traffic offenses.

Inquire about student driving discounts if you're a new or young driver. 

To qualify, you normally need a decent or great academic record.

Inquire about senior auto insurance discounts if you are above the age of 65.

Drive cautiously—in most states, traffic tickets and accidents are deleted after three years.

Consider the type of car you're driving: sports cars and high-priced cars have higher insurance prices than other cars.

When buying a car, inquire about safety features that are insurance-friendly, such as airbags and anti-lock brakes.

You can normally save money by being covered under your parents' coverage rather than purchasing a separate policy if you're a teen driver.

Compare car insurance rates. You're more likely to get affordable car insurance rates when you compare.
The single most significant measure you can do to lower your premium is to drive safely and clean up your driving record.
---
Check out our blogs for info on finding top-rated airport parking, the best parking spots in your city, and affordable car washes near you.
---