The ideal approach to shop for car insurance is to do so once a year using comparison tools found on certain websites. These tools allow you to compare the costs of various car insurance companies to see which one best fits your budget and requirements.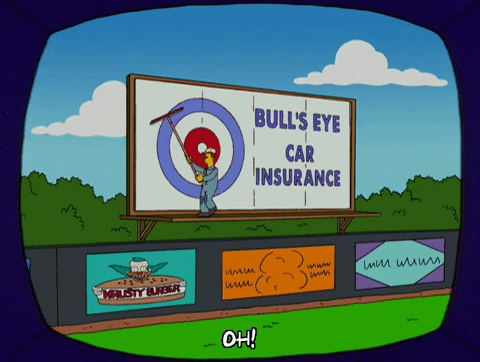 Steps to shop for car insurance 
It doesn't have to be tough to shop for a new auto insurance policy. In reality, you can get auto insurance in only a few minutes if you follow these simple steps:
Get your details in order.

Choose your coverage option.

Choose a method of buying insurance.

Compare car insurance quotes.
Read our comprehensive guide to learn everything you need to know about auto insurance and how to get the best deal.
Step 1:
 Gather the information you'll need – 
To begin, insurance agents or car insurance companies need a few pieces of information to provide an appropriate car insurance quote. Start shopping for car insurance by following the below steps:
Basic information:

 This comprises the policyholder's full name and birthdate, as well as the address the policy should reflect.

Car details: 

VIN, production year, make, model, safety features, and mileage information are all needed.

Drivers' details:

 You'll need the license numbers and birthdates of all drivers who will be covered under the policy you're looking at. 

Previous policy details (if you had any):

 Your existing coverage limitations will be listed in your insurance documentation. If you choose, you can use this information to match your past coverage.
Step 2:
 Determine the amount of coverage you need – 
When looking for auto insurance, it's important to compare. When comparing car insurance quotes from several car insurance companies, make sure you're looking within the right coverage boundaries. Each quote reflects the same coverage limitations, and you get the best deal. Matching your past insurance coverages is a good place to start. 
Use this guide to figure out which additional coverage alternatives you should think about if you're starting from scratch.
Things to consider when determining the coverage limit:
Do you have a car that is less than four years? Does your car have a high resale value? If so, you should get the following coverages:
Comprehensive coverage

Collision coverage

Gap insurance
(PS: These coverages are in addition to your state's minimal liability insurance.)
If you have an older car, then you will have to opt for physical damage coverage. Take a look at the following coverages that are suggested:
Comprehensive coverage

Collision coverage

Gap insurance

Pay-per-mile car insurance
In most states, the required minimum coverage is insufficient to protect you adequately. As a result, you should think about including the following:
Increased bodily injury and property damage liability limits

Uninsured/underinsured motorist coverage

Medical payments
Every person's scenario is unique. The amount of insurance coverage you choose is determined by various factors, including the type of car you drive and how much you drive. It is generally recommended that everyone increase their liability limits to the maximum amount that they can afford. There may be various coverage options that suit your driving demands and financial position in addition to the state-mandated car insurance coverages.
Step 3:
 Choose a method of buying car insurance – 
There are a few options for getting car insurance for your new car. You can determine which form of car insurance shopping is ideal for you. An auto insurance policy can be obtained in several ways:
Captive agent:
These agents are called "captive," which means they work only for one insurance company and sell only that firm's products.
Independent insurance agent:
In contrast to a captive agent, who can only sell products from their insurer, an independent agent can offer products from other firms (as long as they have a relationship/partnership with them).
Directly from an insurance company:
Purchasing a policy straight through an insurance company's website is a systematic approach to acquiring car insurance.
Comparison websites:
Regardless of any product, the best way to get an affordable price is by shopping and comparing. Getting affordable car insurance is no different. Car insurance quotes from many companies are displayed on comparison sites (such as Way.com) to assist you in finding the best deal.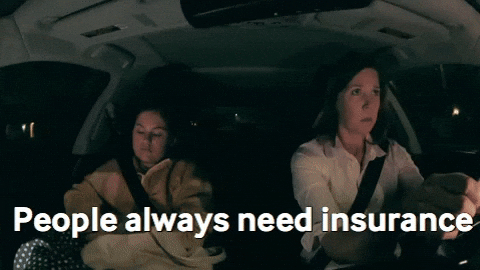 Step 4:
 Compare car insurance companies and their prices – 
Gather car insurance quotes from at least three car insurance companies. Although most car insurance companies offer the same basic options, each firm will have its unique set of accessible savings. There are a few ways to lower your auto insurance cost in addition to qualifying for discounts:
Raise your deductible – It's a simple equation: a greater deductible equals cheaper payments. This is because you are taking on greater risk (i.e., paying more out of pocket) in the event of a claim.
Install an anti-theft device: Installing a car security system is a wonderful way to reassure your auto insurance provider and reduce the odds of your vehicle being stolen.
Maintain a good credit score: Car insurance companies consider a good credit history to indicate responsibility, which might result in discounts.
Combine your insurance coverage: Many providers will allow you to combine your auto and renters or homeowners insurance policies.
Take a defensive driving course: Insurers prefer drivers with spotless driving records. Taking a defensive driving course may qualify you for an immediate discount and assist you in becoming a better driver, which will save you money in the long run.
Drive fewer miles: Driving fewer miles lowers your chances of being involved in an accident. Those who require a car for short trips may want to consider usage-based insurance, often known as telematics, which calculates your rate based on your driving patterns.
Pay your entire payment in advance: You can save money by paying your entire premium in advance.
Compare quotes: You can save money by regularly browsing for insurance quotes because each business has a slightly different technique for establishing rates.
Don't let your coverage lapse: Some providers may give discounts for "continuous coverage," in addition to the hefty price of renewing coverage after a lapse.
The final step:
It's time to buy when you've decided on your car insurance company and coverage. You can either pay the down payment and set up a monthly payment plan or pay the premium in full to secure your new coverage. 
After you've signed the documentation for your new insurance, don't forget to cancel your old one. To avoid a coverage gap, make sure your old policy's cancellation date falls after the start date of your new one. If you purchased in advance for months you would not use, your prior insurer should return any unused premiums.
---
Check out our blogs for info on finding top-rated airport parking, the best parking spots in your city, and affordable car washes near you.
---