When it comes to electric cars and plug-in hybrids, many shoppers want to know how long their battery will last before it needs to be replaced. So, how much will it cost to get a new battery for your electric car?
We know that "calendar aging" causes batteries to lose their power over time. Like aging in people, calendar aging steadily declines over time. Other performance loss is caused by use and being out in the open. 
We will discuss here each EV model's specifics and give some examples.
Replacement costs of battery for your Electric Car
Depending on the type and make of your car, a battery can cost anywhere from $4,000 to $20,000. If you keep your electric car long enough to need to replace the battery, this will be a big part of how much it costs to own a car.
However, if a battery is still under warranty, which usually lasts eight years or 100,000 miles, you should be able to get a new one for free. 
But what if the warranty is over? Besides, since battery replacements are rare, finding up-to-date information about costs can take time and effort. 
Between 2007 and 2019, the price of a battery pack went down by 16%. In 2019, battery packs cost an average of $161/kWh. A Tesla long-range vehicle with a 100 kWh battery that is out of warranty in 2019 costs at least $16,100 before labor, taxes, etc. 
How do battery cost aggregators compare?
By 2025, the price should be between $120/kWh and $135/kWh. By 2025, it could cost up to $13,500 to replace a 100 kWh battery. 
Please keep in mind that predictions of battery costs have always been wrong about how much they will go down. They say that if a slightly more optimistic analysis is done, the cost of a battery pack could be $89/kWh by 2025 and $56/kWh by 2030.
The average battery capacity price was $137/kWh in December 2020, and the average price is expected to be close to $100/kWh by 2023. By 2030, the average cost of a battery pack will be $62/kWh. By 2030, replacing a 100-kWh pack could cost at least $6,200.
What you should keep in mind
This analysis has flaws because it needs to consider labor costs, tax policy, business models, and other externalities of replacing batteries. We are not talking about profits and markups, nor does it say if a car bought in 2017 will save money on battery packs in 2030. 
Also, this analysis doesn't consider that it may be possible to replace only the bad parts of a battery pack, which a warranty may cover. Also, it's hard to tell if third-party companies will start offering battery replacement services separate from the original manufacturers.
But we found some helpful examples to get a better idea of how much it costs to replace a battery in an electric car.
Cost to Replace the Battery in a BMW i3
A BMWi3 battery pack that used to have 22 kWh of power but now only has about 17.14 kWh of power is selling on eBay for $2,500.00. This comes out to about $145 per kWh.
In 2016, BMW said that a new battery for an i3 would cost around $16,000. This was for models made between 2013 and 2016, which have 22 kWh packs and cost $727 per kWh in 2016 dollars. In 2015, a battery pack with 21.6 kWh would cost $13,725, which is $635 per kWh. These prices came from an online store where you can order parts.
Cost to Replace a Battery in a Chevy Bolt
In November 2018, the average cost to replace the battery in a Chevy Bolt was $16,250, plus $870 for labor. Given that the Chevy Bolt's batteries are rated at 60 kWh, that comes out to about $271/kWh, which is about 68% more than the average price for 2019 (which is $152/kWh).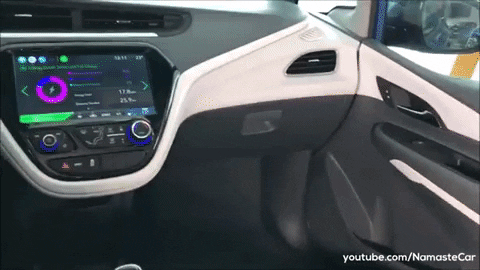 In 2017, Chevrolet said a Chevy Bolt battery pack cost $262/kWh. In 2020, a 66 kWh battery for a Chevrolet Bolt will cost about $16,000, or $250 per kWh.
Cost to replace the battery in a Chevy Volt
In 2020, it will cost about $4,000 to replace the batteries in a 16 kWh Chevy Volt, or about $240/kWh. A remanufactured battery pack for a 2011-2015 Chevy Volt costs $6,000. 
With a capacity of 17.1 kWh, this price works out to $350/kWh in 2021 dollars. When sold with new modules, the same battery pack costs $8,000, which puts the price per kWh in 2021 at $467.
Hyundai Ioniq PHEV Replacement Cost
As of August 2021, the MSRP for a new battery for a 2018 or 2019 Hyundai Ioniq Hybrid is $2853.53. With a Hyundai Ioniq HEV battery size of 1.56 kWh, that comes out to about $1,829/kWh, which is about 1,335% more than the 2020 average of $137/kWh.
Cost to Replace a Nissan Leaf Battery
As of January 30, 2020, the cost was $5,500 to replace a 24 kWh battery in a Nissan Leaf, which includes the cost of labor. The battery would cost $4,500, so the price per kWh would be $187, which is 36% more than the $137/kWh price for 2020.
A 40 kWh battery for a Nissan Leaf costs $5,500, about $137/kWh. This is right on target for the average price in 2020. 
Prices for 30 kWh packs range from $3,500 to $4,500, or $150/kWh at most.

Prices for 40 kWh packs ranged from $6,500 to $7,500, or up to $187.5/kWh.

The expected price for a 62 kWh battery pack is between $8,500 and $9,500, or at most, $153/kWh.
Tesla Electric Battery Replacement cost
The cost to replace a Tesla battery depends on how much work and parts are needed. The most basic replacement of a Tesla battery usually costs between $13,000 and $14,000. A new Tesla battery for the Model S luxury sedan costs between $13,000 and $20,000. The entry-level sedan Model 3 and the high-end SUV Model X have batteries that can be replaced for at least $13,000 and $14,000. 
Cost to Replace a Tesla Model 3 Battery
Cost to replace a remanufactured 75 kWh battery in a Tesla Model 3:
Battery: $13,500

Work: $2,299.27

Total: $15,799.27
Since Tesla Model 3s are so new, there is probably not much information about how much it costs to fix them.
But every once in a while, a Model 3 has an accident that requires a new battery. Based on the information we've seen about more recent replacements due to accidents. The total cost has come to between $10,000 and $12,000, with 80% to 90% of that going toward the battery itself. But it's good news that the total price has decreased between $133 and $161 per kWh. 
Cost to Replace a Tesla Model S Battery
In a few cases in April 2021, the batteries cost between $12,000 and $15,000. 
Read more about Tesla battery replacement cost
Cost to Replace the Battery in a VW e-Golf
Pignataro VW says a new battery for a 2017–2018 VW e-Golf will cost $23,442.91. Since the 2017 e-golf battery pack is 35.8 kWh, it costs $654/kWh. This is a whopping 477% more than the average price in 2020.
Affordable insurance for your EV through Way.com
Most EV batteries today have a lifespan of 15 to 20 years inside the car and a second life outside the car. It's also important to remember that EV battery technology is still changing. As technology improves, we can expect batteries to last longer and get cheaper, smaller, and even lighter.
Basically, the cost of replacing the battery in an electric car can upset your budget. But for some people who own electric cars, the warranty from the manufacturer might save the day. Most companies offer an eight-year, 100,000-mile warranty, so it's worth looking into before you pay cash.
If your car battery is as old as your car insurance, you're probably paying too much for coverage. Way.com is a super app for comparing car insurance to ensure you get the cheapest car insurance possible. Plus, the average person who uses Way.com saves $971 per year.
Here's more info on top-rated airport parking, the best parking spots in your city, affordable auto insurance, easy auto refinance, and high-quality car washes near you.