If you've had a traffic ticket, don't have much driving experience, or have bad credit, car insurance companies WILL classify you as a high-risk driver and hike your rates accordingly. But there is still reason to be optimistic. Many of the best car insurance companies insure drivers with bad driving records, and if you're having difficulties getting coverage, your state's car insurance program may be able to help.
Best car insurance companies for high-risk drivers
We researched rates from the best insurance companies that cater to high-risk drivers. We found that State Farm consistently delivered the best deals. The premiums were 36% lower than the national average. While your results may differ from those in our study, our list can point you in the right direction. State Farm's prices are affordable. State Farm came out as the least expensive option for each of our sample drivers.
Because this study is based on a small sample of driver profiles, your results may vary. High-risk drivers may discover that mainstream car insurance companies will refuse to provide them with a quote at all. In contrast, nonstandard insurers such as The General are more likely to provide coverage. Always compare rates from different companies to discover the most cost high-risk auto insurance.
State Farm – $3516
The General – $4362
Allstate – $5166
What defines a high-risk driver?
If, as a driver, you have faced these situations: prior DUI convictions, age, gaps in insurance coverage, and poor credit scores, then you are a high-risk driver. The following are the most common high-risk factors:
DUI

Multiple tickets and citations

Young or inexperienced drivers

Lapse in insurance coverage

Bad credit

Did you face rejection? Here is a small tip!
Almost every state requires drivers to have car insurance. However, high-risk drivers may be denied coverage by some insurance providers. Nonstandard insurance firms and state-sponsored automotive insurance plans are the two primary options to consider in this circumstance. Unfortunately, both tend to charge drivers more prices than traditional suppliers.
Nonstandard insurance firms specialize in offering coverage to those who cannot obtain a quote from another provider. Nonstandard insurers are more region-specific than mainstream insurers. However, The General, Safe Auto, and National General are larger corporations. For further information on assigned risk plans, talk to an insurance agent or broker, or look up your state's plan in the Automobile Insurance Plan Service Office (AIPSO) database.
Tips for finding high-risk auto insurance
To get a list of high-risk insurance companies in your area, click on the banner below to get a car insurance quote. If your driving record puts you in one of the high-risk categories, you may find that certain firms offer lower auto insurance prices than others. 
As an at-risk driver, you'll pay extra. The more criteria that apply to you, the higher your rates will be. Younger drivers who have been convicted of a traffic violation have the highest rates overall. Although not every state employs driver's license points, many of these high-risk factors will result in points being added to your license.
Get multiple car insurance quotes from different car insurance companies to find an affordable rate for a driver with a bad driving record. Then compare rates to get the best plan. You won't know which car insurance company will be able to provide you with the best deal until you get multiple car insurance quotes. There are many other things you may do to lower your rate. With a few exceptions, proactive interventions such as the ones listed below may be able to assist you in improving your risk profile:
Improve your credit score.

If you are a student driver, get good grades.

After a traffic violation, enroll in driver's education programs.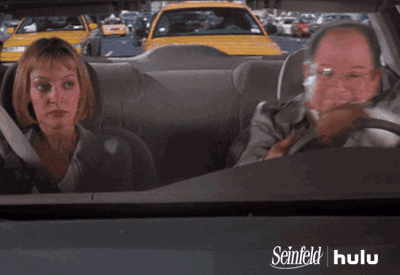 Keep in mind that your insurance company will require confirmation of these precautions, so keep detailed records and present them to the car insurance company when you're ready.
---
Check out our blogs for info on finding top-rated airport parking, the best parking spots in your city, and affordable car washes near you.
---