Which cars work best in Colorado? Where should you put your money? Keep reading if you want a durable car with a stylish, roomy interior and high-tech safety features.
It's important to have a durable car if you live in Colorado. It would be best if you had something strong and stylish that can withstand bad weather and has a cozy interior. 
No matter what kind of car you like, there are many options for people moving to this state. No doubt, a car made for the city will only last for a while in Colorado's rough terrain and harsh weather.
Let's look at these choices to help you decide which is best for your life in Colorado.
Audi Allroad
The Subaru Outback is a close competitor to the Audi Allroad. Its all-wheel-drive system and higher height make it a road powerhouse that can handle anything Colorado can throw. One of the best cars for the way people live in Colorado is the Audi Allroad. It is one of the most long-lasting options.
The Audi Allroad starts at $45,500. It looks sleek and is sure to get people's attention on the streets of Colorado. With great horsepower and torque, this has a lot going for it. 
GMC Canyon
Even though the GMC Canyon is smaller than half-ton pickup trucks, its seats are big and roomy, like the classic Crew Cab style.
The Canyon's V6, 308-horsepower engine gives it a lot of power, and it's fun to drive and can pull a lot. It also has an easy-to-use touchscreen system for entertainment and information. But it doesn't have any technological features that make it safer.
Even though the GMC's base engine only has 200 horsepower, it gets a lot more miles per gallon than other trucks of the same size. 
You could also spend more money and get a turbodiesel model. Overall, the GMC Canyon is not a high-end or modern truck, so it might only appeal to people who want a traditional and durable pickup truck. 
But it's a great deal for the money.
Toyota 4Runner
When going on road trips in Colorado, the Toyota 4Runner is a winner. It's a vehicle that works hard and costs a reasonable amount. It's great for getting through the rough terrain of Colorado and taking everyone on the annual Disney trip to California. 
The Toyota 4Runner is a flexible car that can handle anything you throw at it. The price of a Toyota 4Runner starts at $37,605. 
The size will show Colorado that you mean business and save you from having to go to the store more than once to get what you need. In Colorado, the Toyota 4 Runner can do everything. 
It's one of the best cars for how people live in Colorado, especially if you like big trucks.
Subaru Outback
Subaru is known for making cars that are good for the outdoors, and the Subaru Outback is no different. This fast car has all-wheel drive and was made to hit the road. It's one of the best cars for how people live in Colorado because it's a hybrid with a good reputation for driving well in all kinds of weather.
The price of a new Subaru Outback starts at $27,145. If you need to move things, there is a lot of space in the back. The Subaru Outback has a comfortable interior and good ground clearance. The sporty look has much to offer, no matter who you are.
Jeep Grand Cherokee
It's no secret that Jeep was made for people who like the outdoors, including people in Colorado. The design is just as capable off-road as it is on the road and can handle rough terrain. It's priced in a way that makes it affordable, but it doesn't skimp on features.
The price of a Jeep Grand Cherokee starts at $35,460. It's one of the best cards for Colorado residents because of its classic look, ability to tow, safety features, and more. If you live in Colorado, this car has a lot to like.
Land Rover Discovery Sport
Like Jeeps, Land Rovers are made to be used outdoors. The Land Rover Discovery Sport is good for Colorado because it looks good and can go off-road when needed. It works well on the road and in the mountains. 
This car is for you if you like things that look good and are good for the outdoors.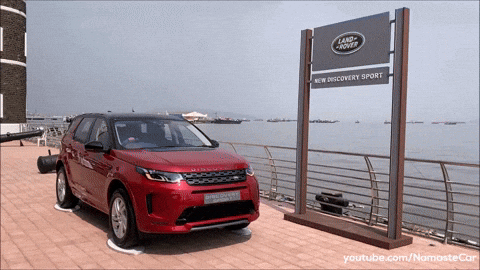 The price of a Land Rover starts at $43,300. The Land Rover Discovery Sport has a lot of unique parts. Inside, it's comfortable, has lots of smart storage, and is lined with comfortable material. It's tough enough to last on the road in Colorado and stylish enough to keep up a good look on nights out.
The best cars for college students will get you, your friends, and your stuff where you need to go, even if you have to squeeze into a tight parking spot on campus or bring home ten loads of laundry.
Nissan Pathfinder
The Nissan Pathfinder is a midsize SUV that was made to have a lot of room. You need something strong if you live in Colorado and have a big family. This car is one of the best in the state if you have a big family. 
There are three rows of seats and a lot of space, so it should be easy to fit everyone inside.
The Nissan Pathfinder starts at $49,430. It has a four-wheel drive for the dangerous roads in Colorado and a lot of space for carrying things when you have time to go outside. For family camping trips, it can also pull up to 6,000 pounds.
Chevrolet Colorado
Even though the Chevrolet Colorado looks much like the GMC Canyon, it is a much better off-road pickup truck and costs a little less. The front seats of this truck are big, so you'll never feel cramped. The seats in the second row of the Crew Cab model are also big enough for big bodybuilders.
Even though the interior won't blow you away, it's strong and durable, and the touchscreen is easy to use. But it doesn't have any high-tech safety features.
Image by Farkhod Vakhob from Pixabay
You can expect a very smooth ride, and it's easy to turn and can pull the most weight. You would be better off with a turbodiesel or V6 model instead of the basic four-cylinder engine model.
Mazda CX-5
The most useful car on this list is the Mazda CX-5. Its fuel efficiency makes it a good choice for the outdoors and getting to and from work daily. It's nice to look at and meets the needs of most people at the same time. If you own a Mazda CX-5, you can also access the all-wheel drive.
The Mazda CX-5 starts at $25,900. It is one of the most affordable options for people living in Colorado. The Mazda CX-5 is a great choice if you want a better driving experience that is also useful and attractive.
Ford Bronco Sport
Even though the famous Ford Bronco Sport 2022 is a small SUV, it has plenty of room for five people and a lot of space for cargo. And compared to the Ford Escape model, it is much tougher and rides higher off-road.
Even though the front seats are very roomy, some tall people might need help to fit in the back seats. But even though the interior isn't fancy, it's stylish and made to last.
This Ford crossover has a powerful three-cylinder turbocharged engine with 181 horsepower. But there is also a turbo-four version that has 250 horsepower and can pull 2,200 pounds.
This powerhouse has all-wheel drive, advanced safety features, and a touchscreen that is easy to use, so it checks many boxes.
Jeep Wrangler
The Jeep Wrangler was made to be used in the great outdoors, especially on the rough and difficult terrain in Colorado. So, it's a great deal for the money, especially considering its many great features.
It's a small, high-riding SUV like the Ford Branco Sports. The seats are big enough for tall drivers, which is always a plus in a smaller car.
The inside of the Wrangler won't blow you away. And it only comes with a few SUV features as standard, so it's not a good choice for your daily commute. But this four-wheel drive has an impressive powertrain, making it a force to be reckoned with on any off-road terrain.
Most Jeeps have V6 turbo-four engines with 285 horsepower, but you can get a diesel-powered version with a V8 or V6 engine and a V8 or V6 engine. Even though Jeep Wranglers use a lot of gas, some models use less gas.
Toyota Tacoma
The Toyota Tacoma is the last one. This vehicle is a truck made for people who like an adventure. The strong body can hold a lot of cargo in the back, and the ability to go off-road gives any driver a smooth ride. You don't have to worry about the strength of your vehicle when you move things from one place to another. Tacoma is in charge of it.
The price of a Toyota Tacoma starts at $26,700. It's another cheap option that's also strong, making it one of the best cars for how people live in Colorado. The Toyota Tacoma is the truck you've been looking for all your life if you want something that can do everything.
Car Expenses in Colorado stressing you out?
Solution = Way.com
Telluride or Denver. Colorado Springs or Aspen. You can save up to $3000/year on your car services, get cash back on gas, find the closest EV charging ports, and get much more services from the Way.com app.
You will need auto insurance if you plan to buy any of the abovementioned vehicles. Getting affordable insurance quotes in 2023 in Colorado takes work. Let Way.com do all the legwork of getting affordable insurance quotes for your car. You don't have to go elsewhere if you want to refinance your car. We have you covered.
We'll also help you find and book the best parking and car washes near you. 
Upgrade to a smarter way to own a car with the Way App!