Are you planning to go on a summer road trip? Here are a few of the best cars for road trips that you can choose from.  
Road trips can be tiring not only for the passengers but also for the car. Choosing the best car is very important to have a great experience on the road. Besides, if you are traveling with family and kids, a few other factors should influence your choice. 
Your average family or city car cannot handle the terrain if your route includes off-road destinations. So, ensure you get something with a reliable engine, safety features, and infotainment facilities. 
Features of a good car for road trips
U.S. News and World Report have recently released a ranking for best road trip cars. They have picked each of these entries based on the following parameters. 
Passenger and Cargo Space: Space is a major factor in determining comfort for a family on a road trip. Both headroom and legroom are important to keep the passengers happy and comfortable in long-distance travel. Besides, cargo space is something that can make life easy for travelers carrying camping or beach gear. 
Fuel Economy: Now then! Gas prices are soaring, and nobody wants to break the bank by paying for fuel. You can save on gas prices through apps like Way or get a car that has good value for money with more miles per gallon.  
Infotainment: Modern cars come with a variety of infotainment options. Navigational capabilities are the most important of the 'information' side of things. You can easily find the best routes that are shorter and safer through GPS on the screens incorporated into your car. Besides, you will always need to connect your smartphone or other devices to the infotainment system and listen to music or watch YouTube videos during road trips. It keeps the kids busy! 
Safety Tech: Back in the day, rear view mirrors and airbags were the best safety features you could get in a car. But some of the best cars for road trips should have much more, including cruise control, emergency braking systems, and stability control. Besides, when you are on a family getaway this summer, ensure you are in a car with the best-in-class safety features. 
Reliability: Now, then, you are going to cover hundreds or thousands of miles in your car. So, ensure the machine can survive long drives without minor or major issues. The car should be able to endure different weather and road conditions during the journey. Nobody wants to get stuck in the middle of the road during a trip, especially when kids are on board. 
Best cars for road trips
According to U.S. News and World Report's ranking for 2023, here are some of the best cars for road trips. The list includes family cars, SUVs, and even sports models. In addition, each of these may belong to different cost bandwidths. Also, you can now get some reliable bang-for-buck hybrid models that help you save money on fuel while cruising down the countryside with your family. 
2023 Ford Mustang
Starts at $27,770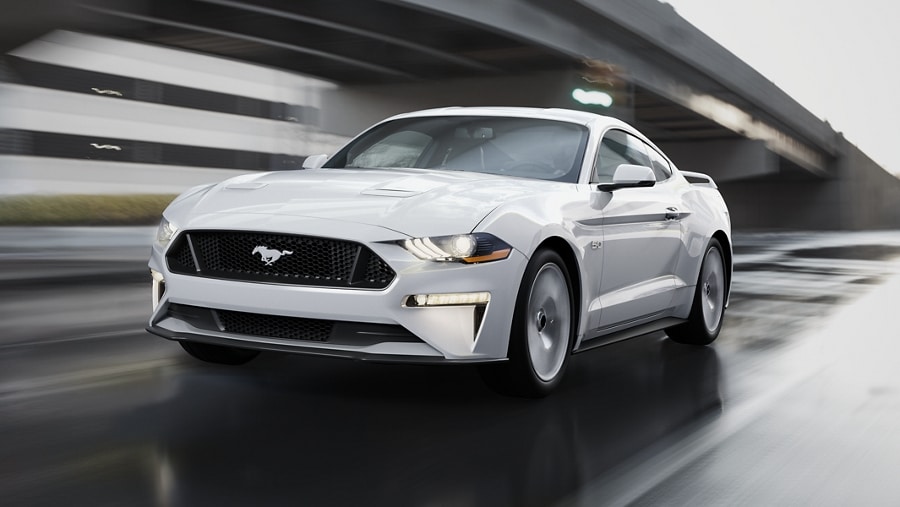 There will be some eyebrows going up seeing the Mustang in this list of best cars for road trips. It is not spacious, but it is perfect for two people (some models have four seats) who want to explore the road. The 2023 Ford Mustang is perfect to hit the road if you are a fan of sports cars. The fuel economy is questionable, but you can get the best performance from a Mustang engine all day.
Safety features of the 2023 model include Pre-Collision Assist that comes with an Automatic Emergency Breaking. The rearview camera and Lane-Keeping System are other features of the Ford Co-Pilot360 technology. 
Also Read: What to Wear on a Road Trip? The Three Cs of What to Wear
2023 Honda Civic
Starts at $25,050 
The 2023 Honda Civic has an efficient yet powerful engine and three modes of driving experience. You can get better handling with the sporty suspension and smooth transmission system. 
It also features some of the best connectivity features, including Android Auto and Apple CarPlay compatibility. Also, a wireless phone charger keeps your phone juiced on the road. Similarly, the Honda Satellite-Linked Navigation System allows you to find routes and locate places with offline maps. 
Other notable safety features in this car for road trips include Blind Spot Information System, Multi-Angle Rear View Camera, and Walk Away Auto Lock. 
2023 Ram 1500
Starts at $37,410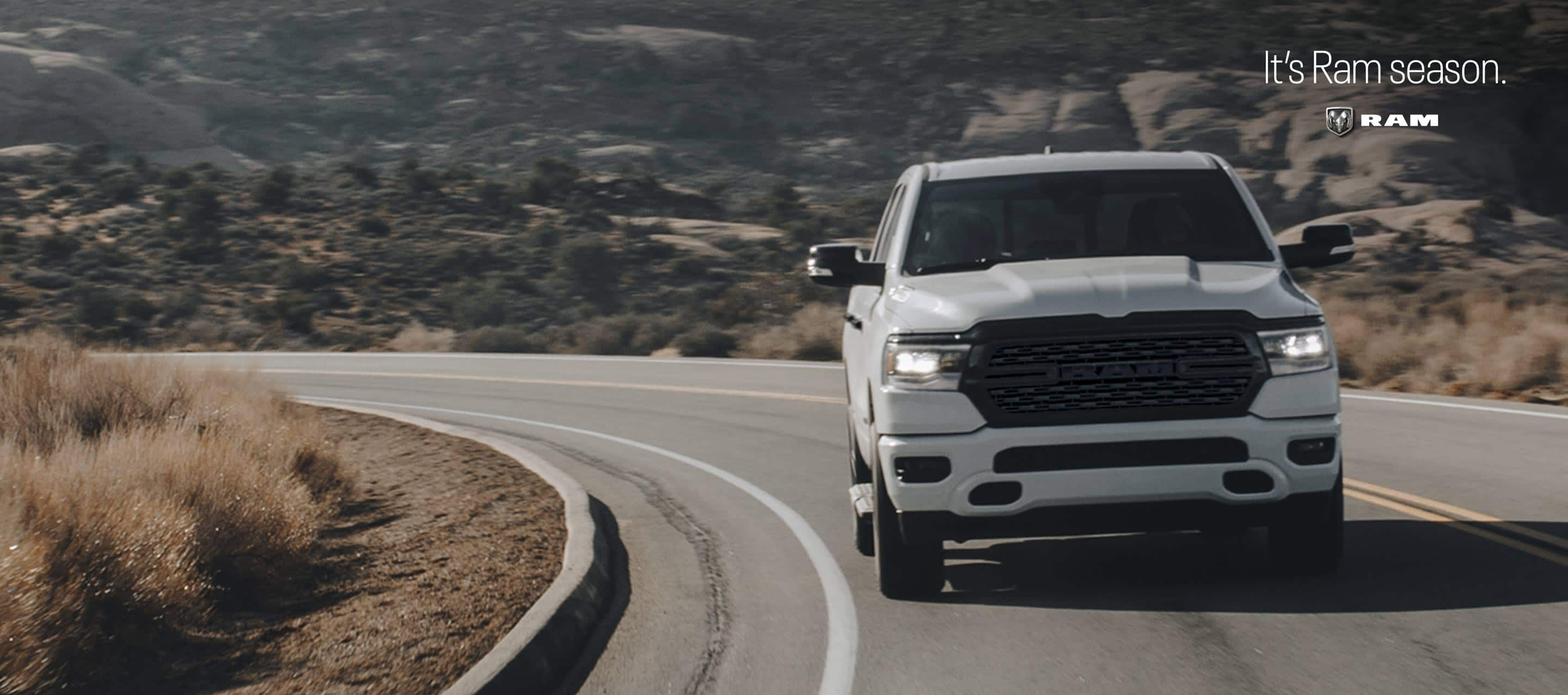 The 2023 Ram 1500 is the only pickup truck that made the list of best cars for road trips. It has a towing capacity of more than 12,000 lbs, which makes it perfect for road trips if you are hauling boats or campers. 
Safety and assistance are key in the case of a truck that hauls a heavy load. The 2023 Ram 1500 has Electronic Stability Control which prevents oversteering. Similarly, Electronic Roll Mitigation controls the brakes, making driving stable and keeping the wheels on the road. 
In addition, it has driver assistance features like Bling Spot Awareness, Rear Cross Path Detection, and Forward Collision Warning. The Head-Up Display and infotainment features are the best for drivers who want to go long distances. 
2023 Kia Carnival
Starts at $33,100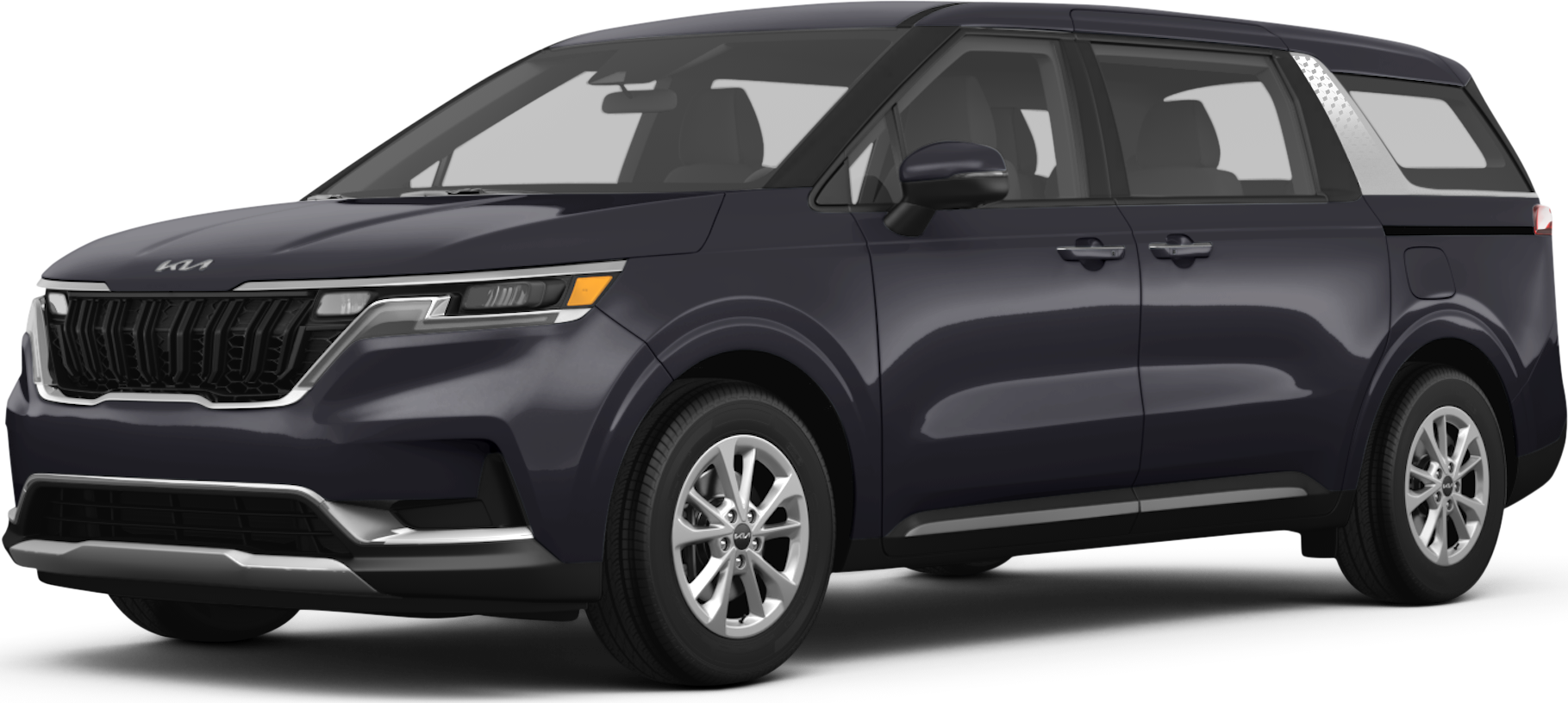 Thanks to its spacious interior, the Kia Carnival minivan is among the best for road trips. It also comes with advanced safety features for just over $31,000. Under the hood, you can find a 290 horsepower 3.5-liter V6 engine that powers the boxy frame of the Carnival forward. 
The estimated fuel economy is 19 MPG and 26 MPG for city and highway, respectively. The infotainment system of the Carnival features an 8-inch screen and compatibility with Android Auto and Apple CarPlay. Safety features of the Kia Carnival, like adaptive cruise control, lane departure warning, and emergency detection, are also best for long road trips. 
Also Read: How to Plan a Camping Road Trip in the United States
2023 Honda CR-V Hybrid
Starts at $32,950 
The CR-V Hybrid offers stellar fuel economy with 34 MPG on highways. You can get 40 MPG in the city. The two-motor hybrid powertrain of the CR-V guarantees nimble handling. Also, you can get the best performance using Sport Mode. 
Android Auto compatibility, Wireless Apple CarPlay, and a 9-inch touchscreen highlight this car's infotainment system for road trips. Besides, you can charge your mobile device on the go with the wireless phone charger. The 2023 model has improved infotainment systems, including multiple front and back USB ports. 
To ensure your safety during road trips, the car also has Blind Spot Information System, Cross Traffic Monitor, parking sensors, Walk Away Auto Lock, and a rearview camera that captures multiple angles. 
2023 Toyota RAV4 Hybrid
Starts at $32,725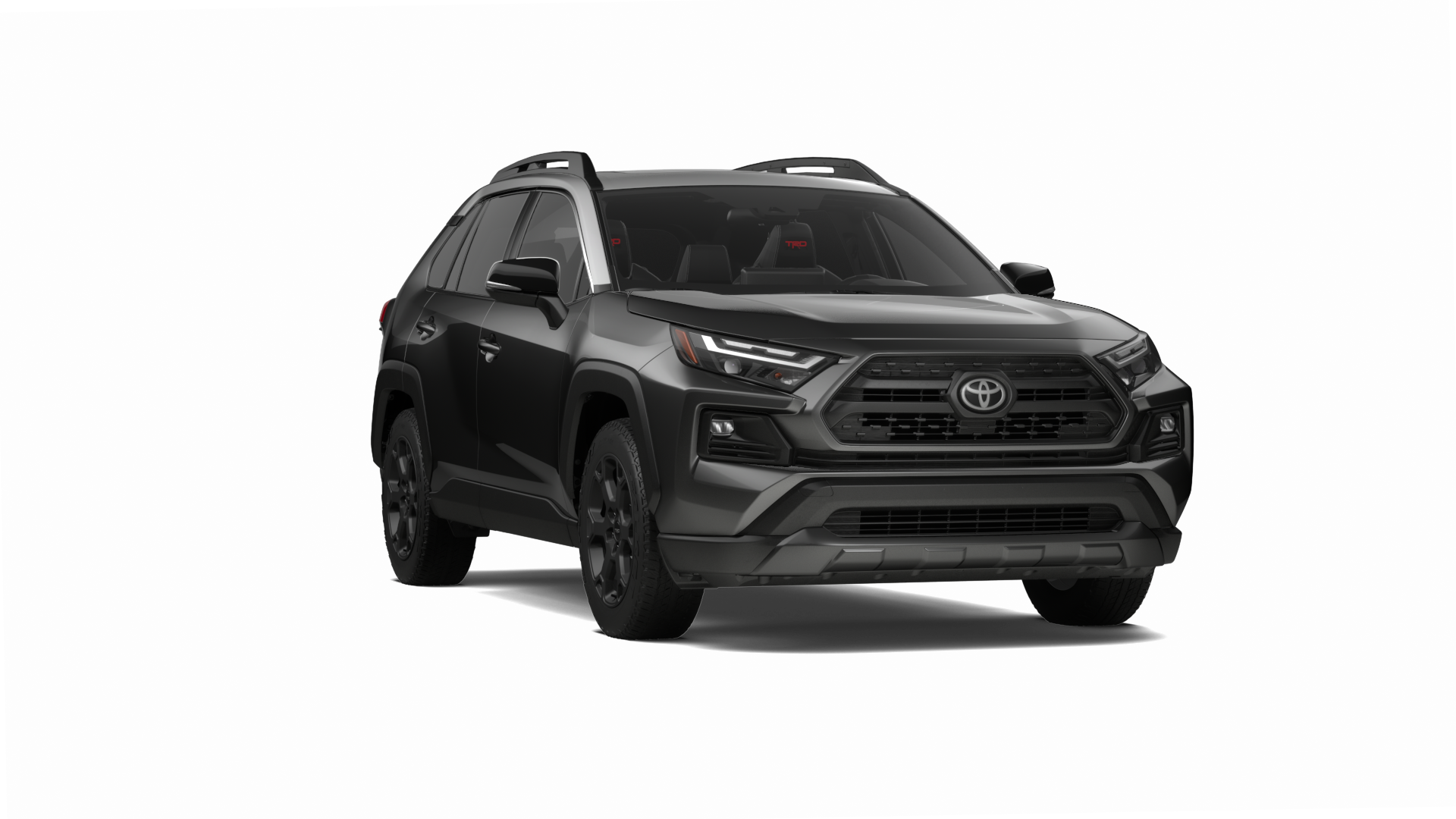 The Toyota RAV4 Hybrid is undoubtedly one of the most fuel-efficient cars in this list of best cars for road trips. The compact SUV has gained popularity over the past few years. Apart from doing 41 MPG on highways, the car has many features that make the life of a driver easy during a long journey. 
Similarly, the RAV4 Hybrid features a 10.5-inch multimedia display. You will get a Wi-Fi hotspot and smartphone connectivity too. The four drive modes- Eco, EV, Sport, and Trail- offer advantages like fuel efficiency and long-distance and off-road travel. 
The Star Safety System has Traction Control, Brake Assist, Smart Stop Technology, Stability Control, and more. Driver assistance features include Lane Departure Alert, Pre-Collision System, Road Sign Assist, and Lane Tracing Assist. 
2023 Chevrolet Suburban
Starts at $58,795 
Cargo room and more! The Suburban is huge, with the capacity to tow around 8,300 pounds. It has three rows of seats that can seat up to nine people and has enough legroom even in the last row. Besides, Suburban has one of the largest cargo spaces among all the family SUVs. 
If you are on a family road trip, the Chevrolet Suburban has numerous features to keep your family safe. These include Front and Rear Parking Assist, Forward Collision Alert, Front Pedestrian Braking, Chevy Assist, and a rear vision camera. The only downer is the fuel economy, estimated to be less than 20 MPG on highways. 
2023 Lincoln Navigator
Starts at $81,620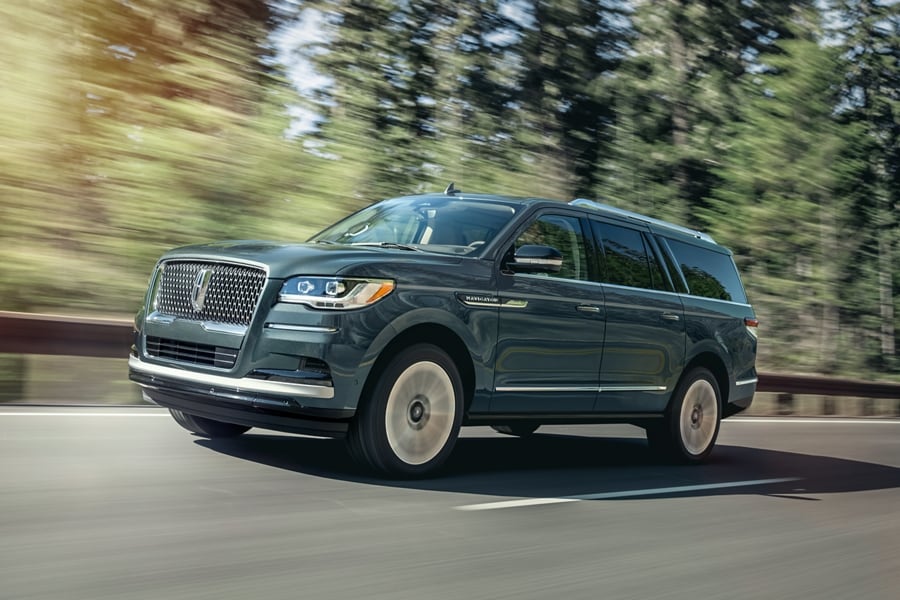 Yes. A luxury SUV made it to the list of best cars for road trips. For its class, the fuel economy of 23 MPG on highways is decent. But what makes the Navigator stand out is the space. Calling it 'spacious' is not enough to justify the amount of passenger and cargo area.  
Multiple trims are available, ranging from $81,000 to $114,000. The Reserve trim has ventilated and heated front seats, a power-adjustable steering wheel and other driver assistance features. 
The Navigator has many safety and assistance features for a road trip car. It has a 360-degree camera which is much needed for a bulky ride. Also, the Lincoln Co-Pilot360 comes with Lane-Keeping System, Intersection Assist, Pedestrian Assist, and Pre-Collision Assist with Automatic Emergency Braking. 
2023 Volkswagen Atlas
Starts at $35,150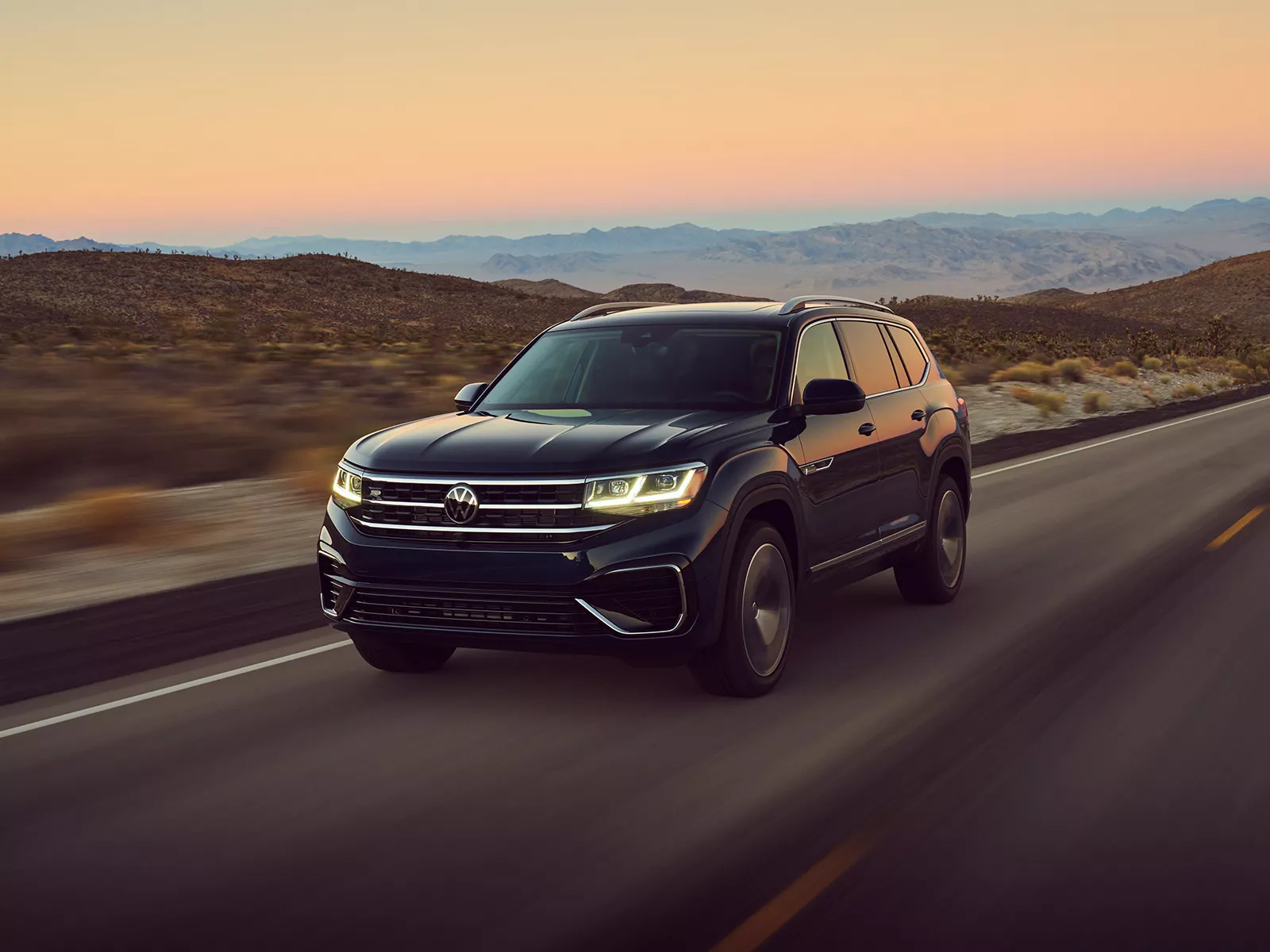 A 3.6-liter V6 engine under the hood of the Atlas can generate 276 hp, which can even tow a trailer. You can choose between two or three-row seat models when you get an Atlas. Also, there are four AWD modes: on-road, off-road, snow, and a custom off-road mode. 
The 2023 Atlas has a remote start and wireless charging and is spacious enough to accommodate a family and luggage. Besides, the navigation system comes with dynamic route guidance and turn-by-turn information. The connectivity features include compatibility with Apple CarPlay and Android Auto. 
Travel Assist, Adaptive Cruise Control, Active Blind Spot Monitor, Rear Traffic Alert, Lane Assist, and more qualifies it as one of the best cars for road trips. This family SUV also comes with a towing capacity of 5,000 pounds.  
Read More: How to check your car before a road trip
2023 Hyundai Tucson Hybrid
Starts at $31,150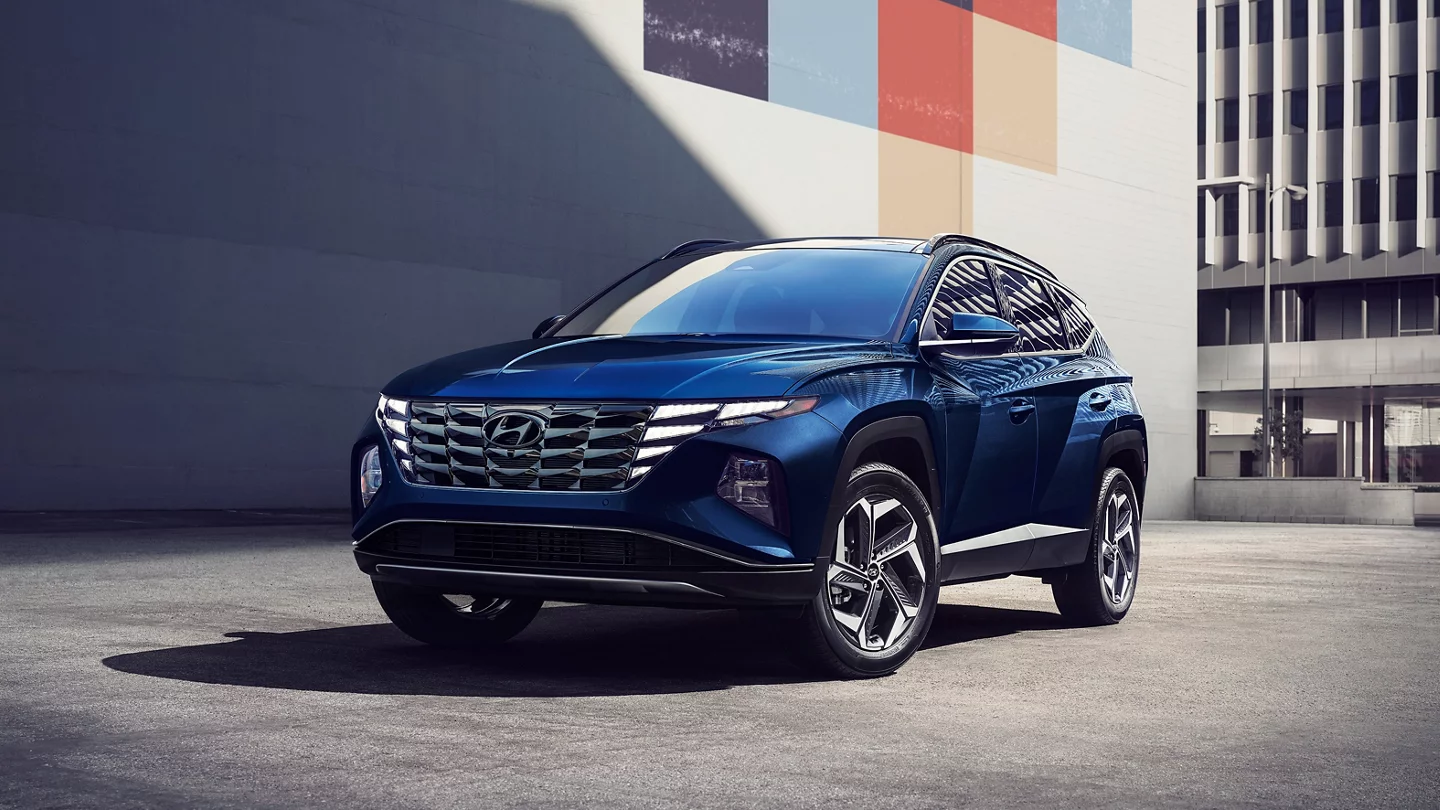 Hyundai Tucson Hybrid is easily one of the best hybrid SUVs in the market. It comes in hybrid and plug-in variants, but the regular hybrid version has the best fuel economy. You can get 38 MPG on cities and highways, making it one of the best for road trips and daily city commutes. It has a 180 hp 4-Cylinder Turbo DOHC 16-Valve engine and a 270 Volt Lithium battery that provides an output of 64 kW. 
Also, it has a towing capacity of 2000 lbs thanks to the sturdy build and the combined 226 hp output. The safety features include Forward and Blind-Spot Collision-Avoidance Assists, Lane Keeping and Following Assist, Highway Driving Assist, and Smart Cruise Control.
---
Car expenses troubling you? Auto super app Way.com to the rescue!  
Elevate your car ownership experience with our all-in-one auto super app! Save up to $3000/year, earn cash back, and always get the best deal with our price monitoring feature.  
Trust us to find you the best gas discounts, EV charging near you, auto insurance, home insurance, auto refinance, and more with our all-in-one app! We'll also help you find and book the best parking and car washes near you.  
Plus, keep all your important car documents – insurance, DMV registration with auto-renewal, and more – in one place for added convenience.  
Our app offers the most extensive coverage of car services, so you can always find what you need.  
Upgrade to a smarter way to own a car with the Way App! 
---