Pittsburgh International Airport (PIT) is about 20 miles west of downtown Pittsburgh, off I-376. However, traveling to and from the airport in and out of downtown Pittsburgh is usually quite hassle-free, outside peak hour traffic. However, you might still want to consider staying at one of the numerous hotels near Pittsburgh Airport. This is especially true if you have an early out or late flight in and don't want a long drive to the airport at odd hours. Choose from the 10 best hotels near Pittsburgh Airport for a comfy stay in Steel City.
Where to stay near Pittsburgh Airport
Residents of Pittsburgh who have a flight that leaves at an ungodly hour and want to get some extra sleep before departing might benefit from staying near PIT Airport. Also, if you are traveling on business and will only be staying in the area for a short period, choosing a hotel close to the airport is the best option because you won't have time or need to go into the city.
You have more than a dozen different hotel alternatives to select from in the area close to the airport in Pittsburgh. To help you make your choice, we have compiled a list of the 10 best hotels near Pittsburgh Airport, each of which offers a distinctive set of services and deserves serious consideration.
Hyatt Regency Pittsburgh Airport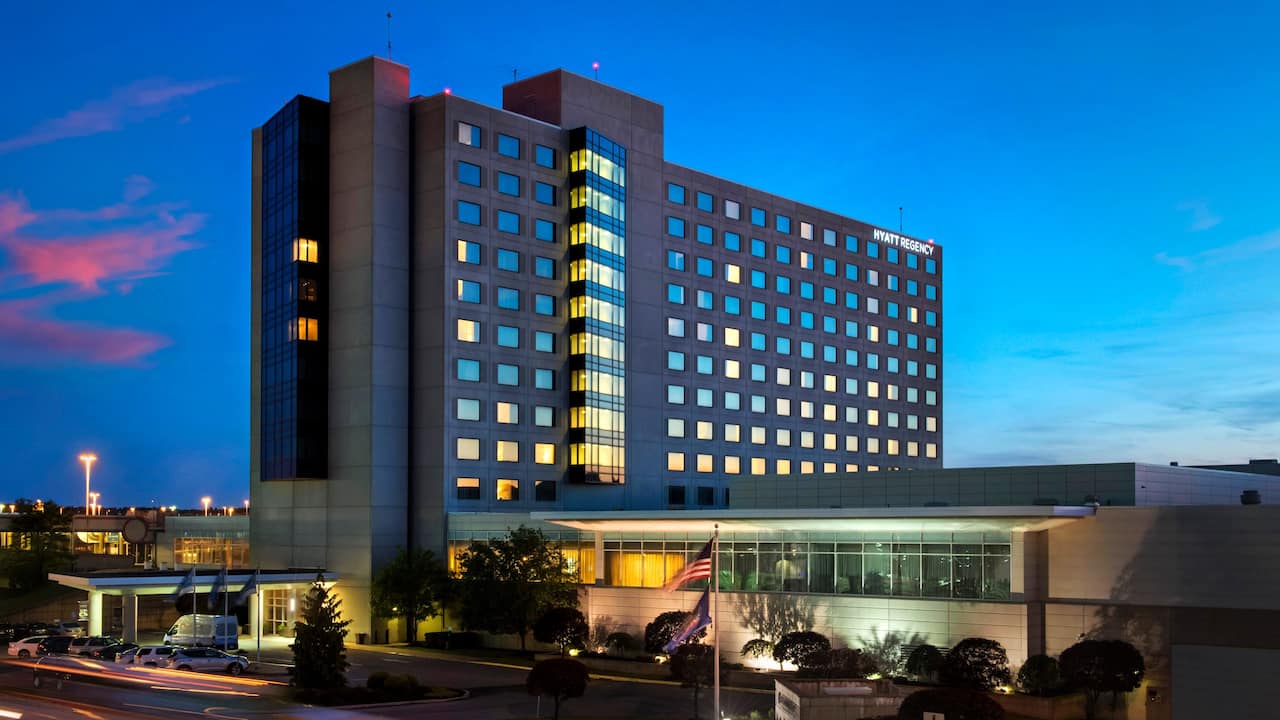 The Hyatt Regency Pittsburgh Airport is the only hotel connected to Pittsburgh's international airport. Hence, if you want to go to your gate as quickly as possible, you should stay at this hotel. Book a stay here, and you'll be at the airport and your gate in no time at all.
The Hyatt has standard rooms, no-frills, and pretty basic rooms. But the hotel's location is unbeatable in terms of its proximity to the airport, making it one of the most convenient places to stay in the area. Furthermore, this hotel features amenities such as a pool, a jacuzzi, two saunas, and a fitness center. Therefore, arriving early has some advantages in addition to the convenience of its location.
Sheraton Pittsburgh Airport
This hotel near Pittsburgh has an on-site farm-to-table restaurant, free Wi-Fi, and a seasonal outdoor pool. Guests can also take advantage of the complimentary shuttle service to and from Pittsburgh International Airport. The Sheraton Pittsburgh Airport Hotel features rooms equipped with air conditioning, a flat-screen television, cable channels, and even HBO channels. In addition, there is a work desk and an oversized chair that guests can lounge in
On-site amenities at the Sheraton Pittsburgh Airport include a business center, and a gym open around the clock. The Link@Sheraton Café serves meals throughout the day, including breakfast, lunch, and supper. The Meadows Racetrack and Casino, as well as the Pittsburgh Zoo, can be reached in less than half an hour from the Sheraton. Moreover, the Pittsburgh Convention Center is only twenty minutes away.
Book parking at the Sheraton Pittsburgh Airport with Way.com to get the best Pittsburgh Airport parking rates.
Mainstay Suites PIT Airport
The MainStay Suites Pittsburgh Airport is an excellent alternative for visitors to Pittsburgh, providing a relaxing and hassle-free stay. The variety of amenities offered by MainStay Suites Pittsburgh Airport guarantees that all guests make the most of their stay. With the hotel's complimentary Wi-Fi internet connection, you may upload photos and respond to emails anytime you choose. Use the hotel's easy-to-book transportation options to schedule your trips to and from the airport. In addition, the hotel offers shuttle services to help you locate what you're looking for in Pittsburgh.
The friendly front desk personnel can help you with amenities like baggage storage. In addition, the hotel's on-site dry cleaning and laundry services keep your favorite vacation ensembles pristine, allowing you to carry less. In-room amenities include room service and daily housekeeping, allowing you to unwind and enjoy your stay.
The guestrooms at MainStay Suites Pittsburgh Airport are well equipped with all the conveniences required by guests. For guests' comfort, the hotel provides blackout curtains and air conditioning in select rooms. In addition, certain MainStay Suites Pittsburgh Airport accommodations offer a separate living area as part of the suite concept. Finally, some rooms have a daily newspaper, television, in-room video streaming, and cable TV to keep visitors amused.
You can book parking at MainStay Suites Pittsburgh Airport without reserving a room on Way.com.
Hilton Garden Inn Pittsburgh Airport
The Hilton Garden Inn Pittsburgh Airport is a good choice if you want to be close to the airport but don't mind driving a little bit to get there. It is located at the back of the airport (on the I-376 Business corridor) and has large rooms, a great atmosphere, and easy access to the hotel through the complimentary shuttle.
Robinson Town Center and The Mall at Robinson are within a few blocks of the hotel. There is a complimentary shuttle service to and from Pittsburgh International Airport. Take in Heinz Field football, PNC Park baseball events, and Point State Park, all within a 12-mile radius of our home — less than half an hour away. An indoor pool and 24-hour exercise facility are also available.
Pittsburgh Airport Marriott
It's a short distance from Pittsburgh International Airport to the Pittsburgh Airport Marriott, a freshly refurbished hotel with a top-notch restaurant and cozy accommodations (in fact, next to the airport Hyatt, this is the second closest from our estimates). Just a few miles from the Robinson Township commercial district on the highway, the hotel is an excellent alternative for travelers and people in town for business.
Park & Fly services are available at the hotel, which includes a shuttle to the airport and a parking area where you may store your car while you're there for an extra fee. This hotel is ideal for travelers who want to avoid the rather exorbitant parking charges at downtown hotels. Also, with a few additional minutes to spare, this is an excellent alternative for anyone who has to get to the airport quickly.
Hampton Inn Pittsburgh Airport
You might also consider staying at the Hampton Inn Pittsburgh Airport if you have a very early flight or a late arrival. The hotel offers a complimentary airport shuttle service to its guests. The rooms are not very impressive, but they are well-kept, have plenty of comfy furniture, and are equipped with microwaves and refrigerators.
Free hot breakfast, as well as wireless internet access, are provided here. In addition to that, there is a little workout area. Unfortunately, on-site food is not available. However, there is a vending machine for your convenience. The hotel welcomes canine guests, so feel free to bring your pooch along on your trip (a pet fee is charged, however).
La Quinta Inn Pittsburgh Airport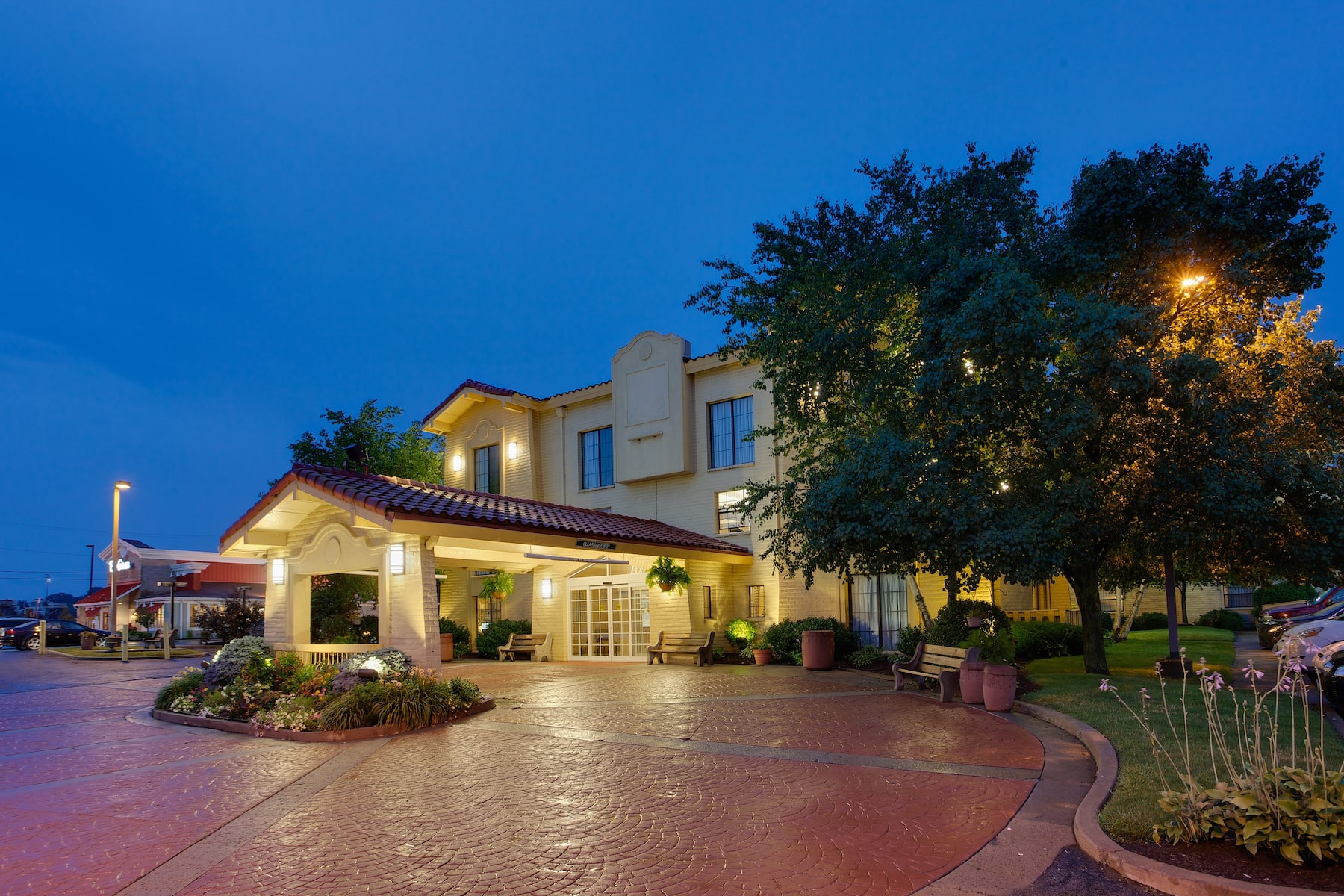 When most people think about hotels near the Pittsburgh airport, the first thing that comes to mind is that the prices of such hotels will be a little bit higher than average because of the airport's closeness. However, the La Quinta Inn, which can be found around the back side of the airport on the I-376 Business exit, is one of the hotels that offer some of the cheapest rates.
There are occasions when the nightly fee at this hotel falls below $75, and it provides Park & Fly alternatives for journeys lasting up to 10 days in total duration. Add in the fact that they provide a shuttle service that runs around the clock (something that not many hotels in the area of the Pittsburgh airport provide), and you have a terrific option for the budget-conscious traveler.
Drury Inn & Suites Pittsburgh Airport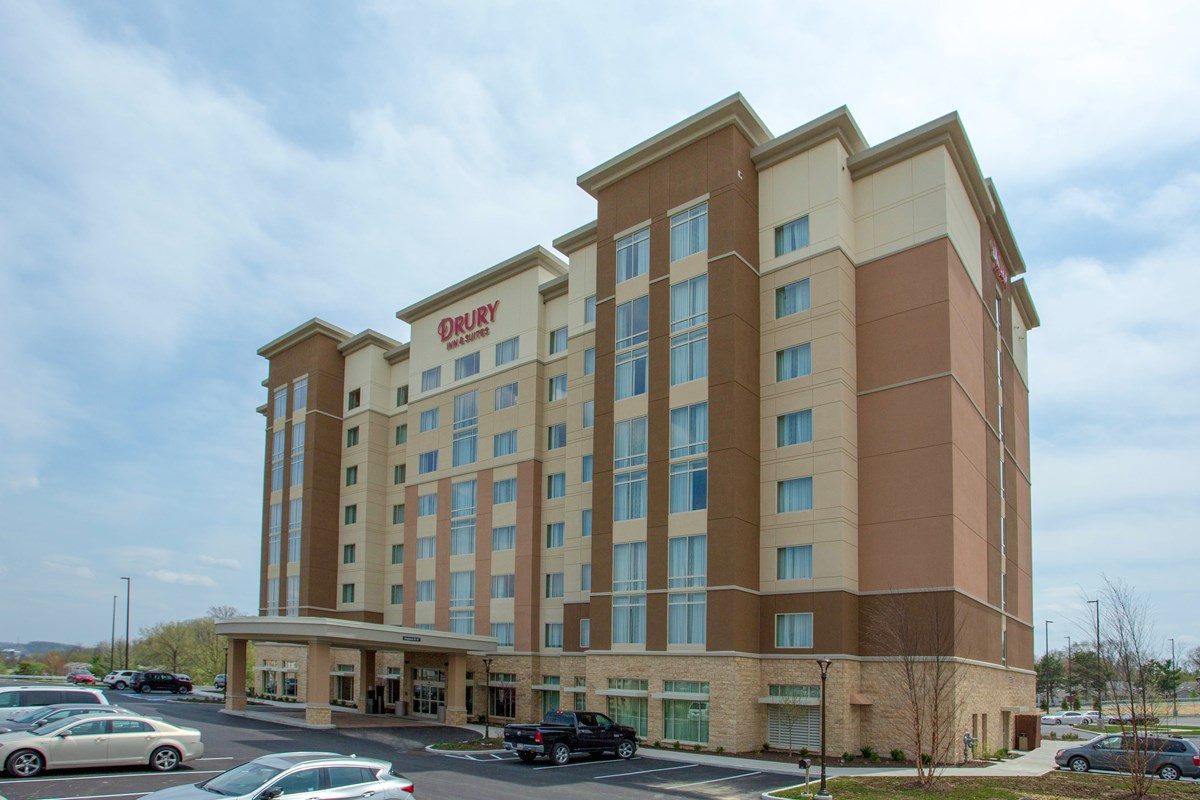 Try staying at the Drury Inn & Suites Pittsburgh Airport Settlers Ridge if you are looking for an affordable hotel close to the airport. The facility features a variety of services. These include free hot breakfasts served in the in-house restaurant and afternoon snacks served in a comfortable lounge area. Additionally, the property features a contemporary exercise center, a huge indoor swimming pool, and a hot tub. There is also an airport shuttle, albeit its operating hours are restricted.
Staybridge Suites Pittsburgh Airport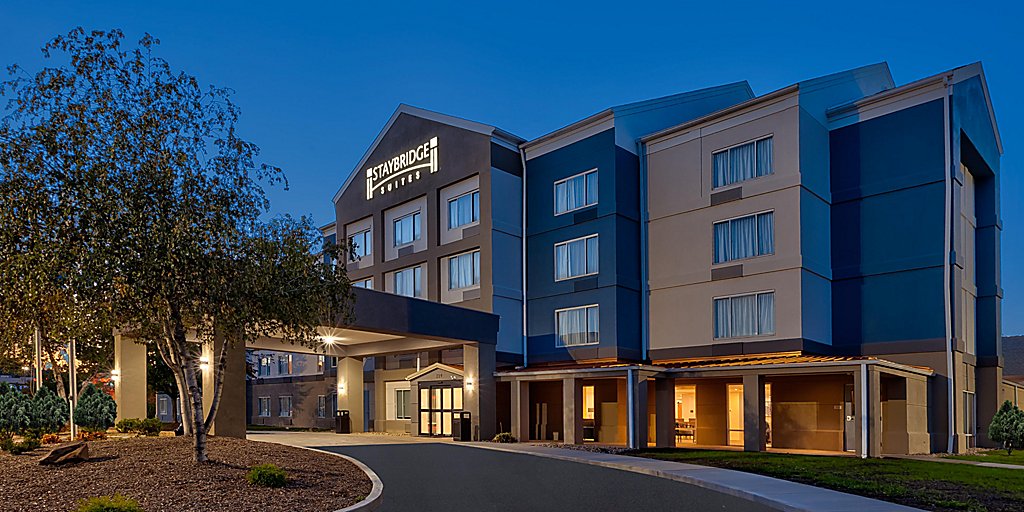 The Pittsburgh International Airport is only a few minutes from the Staybridge Suites Pittsburgh Airport. However, the PPG Paints Arena, where you may see a performance, is just a short distance away. The Mall and Walmart are close by if you need to do any grocery shopping. This hotel provides a complimentary hot and nutritious breakfast buffet every morning.
On a hot day, cool yourself in the indoor swimming pool. There are also a lot of open areas for people to congregate. Do some workouts at the gym to lose a few pounds. You can stay in shape while on vacation by eating healthily and exercising regularly. Make use of the complimentary amenities, including a microwave and mini-fridge. To top it all off, you've got a big-screen TV. In addition, each room has a couch bed and high-speed internet. The hot tub, on the other hand, can help you unwind even more.
TownePlace Suites Pittsburgh Airport/Robinson Township
Several hotels near Pittsburgh airport do not provide a shuttle service to and from the airport. This gets worse as you move closer and closer to the city. This boundary is often around Robinson Township, which is only a few miles east of the airport. Several hotels in this area represent themselves as airport properties; however, not all provide a convenient shuttle service as you might anticipate.
This hotel, though, does provide an airport shuttle service. In addition, TownePlace has various other facilities, including complete studio suites with full dinettes. As a result, this hotel is ideal for weary travelers who want to enjoy some of the creature comforts of their home.
---
---
Here's more info on top-rated airport parking, the best parking spots in your city, affordable auto insurance, easy auto refinance, and high-quality car washes near you.
---