The Seattle-Tacoma International Airport is 14 miles from downtown Seattle. Also, SeaTac Airport has no hotels. Your best option for a quick trip to the airport to catch that early morning flight or a quick check-in after a late-night flight is to book a room near SeaTac. To help, here are the 10 best hotels near Seattle Airport
SeaTac International Airport, located midway between Seattle and Tacoma, Washington (the state's 1st 3rd largest cities), is a bustling air travel hub in Western Washington. It is also the starting point for tourism and business visitors heading to other destinations nearby.
Delta and Alaska Airlines both have SeaTac as their primary hub. Therefore, many of their flights travel through Seattle at some time. Because SeaTac is south of the city center, the best option for an overnight stay before or after a trip is to reserve one of the numerous hotels near Seattle airport. This is also a nifty bookend option for anyone flying into SeaTac and exiting via land or marine transit to other locations.
Best Hotels Near Seattle Airport
Best Hotels Near Seattle Airport – Radisson Hotel Seattle Airport
If you want to stay as close to the airport as possible, the Radisson is the best option; its parking lot is across the street from the airport entrance. If you don't have a lot of luggage, it's actually walkable. This high-end hotel is great for extended stays if luxury and convenience are required or for a fast overnight before or after an unusually scheduled trip (redeye, we're looking at you).
The rooms are fresh and tidy, with wood-panel flooring preventing unnecessary hotel filth accumulation. The indoor pool is big enough even for lap swimmers. Book a room with a balcony and enjoy views of the city or the tarmac from the hotel's cocktail bar. The Radisson is the most luxurious and convenient hotel near Seattle Airport.
Best Hotels Near Seattle Airport – Crowne Plaza Seattle Airport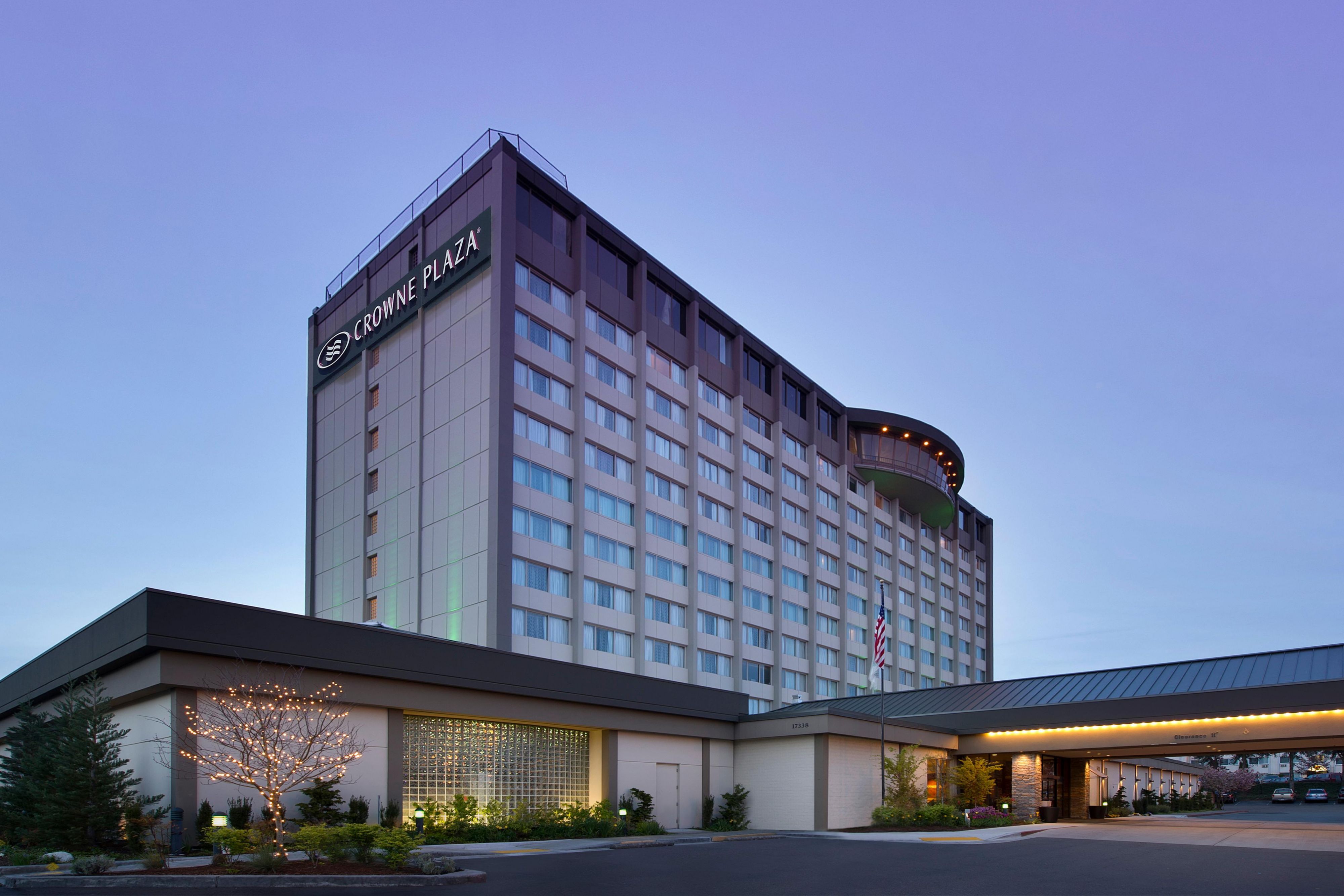 The Crowne Plaza, an upmarket option right across the street from the terminals, is a short walk to the airport. Crowne Plaza provides regionally inspired cuisine and drinks from its restaurant and bar, as well as lots of space to lounge both in-room and in the lobby.
Refrigerators in each room and a knowledgeable concierge service that can connect you with the rest of Seattle are among the amenities. The main advantage, of course, is that the airport is just up the road, allowing you to make the most of your stay without rushing out the door.
Who says you can't enjoy one of America's most famous hotel experiences just because you're staying near a major airport? The open-air hotel lobby lounge was invented by Doubletree by Hilton, with terraces surrounding the inside to create a mood that magnifies both seclusion and convenience.
Swim in the outdoor pool, eat in the lobby and then collapse on top of a Serta Suites Dreams bed. What's more, the concierge can organize dining and activities around Seattle. It's certainly a win-win with public transportation and the airport, all within a mile of the hotel.
You can book parking at the Doubletree By Hilton Hotel Seattle Airport via Way.com. You don't even need to reserve a room!
The SeaTac Crest Motor Inn is a good choice if you're on a tight budget. The front desk of SeaTac Crest Motor Inn is open 24 hours a day, seven days a week. There is free parking for those who have a vehicle.
While you're here, don't miss out on some southwestern eateries, such as QDOBA Mexican Eats, Taco Bell, and Chili's near SeaTac Crest Motor Inn. Moreover, Highline SeaTac Botanical Gardens is a popular attraction not far from SeaTac Crest Motor Inn.
Book SeaTac Crest Motor Inn parking on Way.com to get the best SEA parking rates. 
The Motel 6 Seattle Sea-Tac Airport South provides a free shuttle service to and from the airport and is easily accessible from Interstate 5. There are some restaurants not far away. In addition, it is a three-mile walk to the beach.
At Motel 6 Seattle SeaTac Airport South, each room has cable TV with expanded channels. All en suite apartments include a work desk. The hotel has a 24-hour reception. There are fax and photocopying services available. For added convenience, laundry facilities are available on-site.
Take advantage of their contemporary accommodation and our outdoor pool, which is open seasonally. On top of that, there is free WiFi access accessible in each of the rooms.
You can book affordable SEA parking at Motel 6 Seattle if you book via the Way.com site or app.
The Hilton Garden Inn provides a relaxing stay with blackout curtains, inspired local photography, and a chaise lounge chair equipped with throw cushions. Hilton Garden Inn distinguishes itself from other hotels near Seattle Airport by transforming legendary Hilton hospitality into a modern experience.
Expect good service from the desk and restaurant and beverage staff, as well as a cooked American breakfast and speedy WiFi. However, where this hotel truly shines is in its in-room experience as well as its indoor/outdoor lounge space.
Best Hotels Near Seattle Airport – Holiday Inn Express Hotel & Suites SeaTac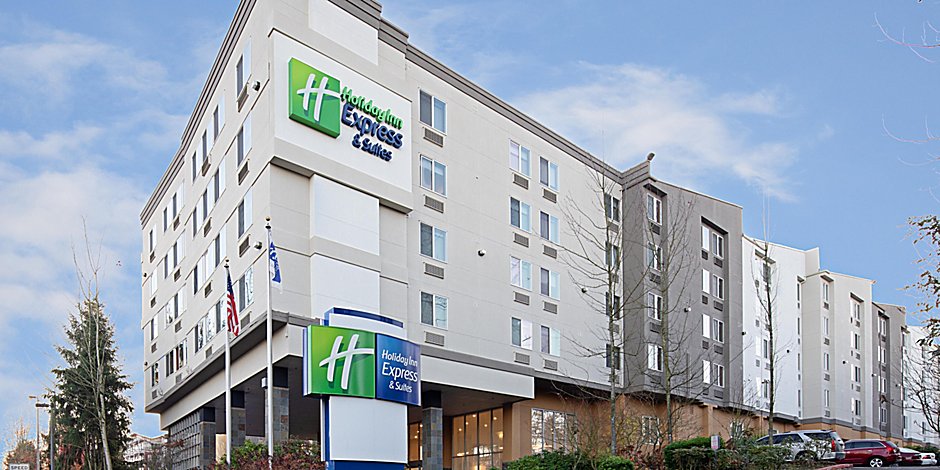 The Holiday Inn Express & Suites is just minutes from several popular local attractions. It is also just a mile from Seattle Airport. The hotel has a peaceful ambiance and offers a complimentary hot breakfast in the mornings. A fitness facility and a small convenience store are also available at the hotel.
This hotel has 171 rooms and 54 suites. There is also a well-equipped business center and two conference rooms at the Holiday Inn Express & Suites Seattle Sea-Tac Airport.
Best Hotels Near Seattle Airport – Cedarbrook Lodge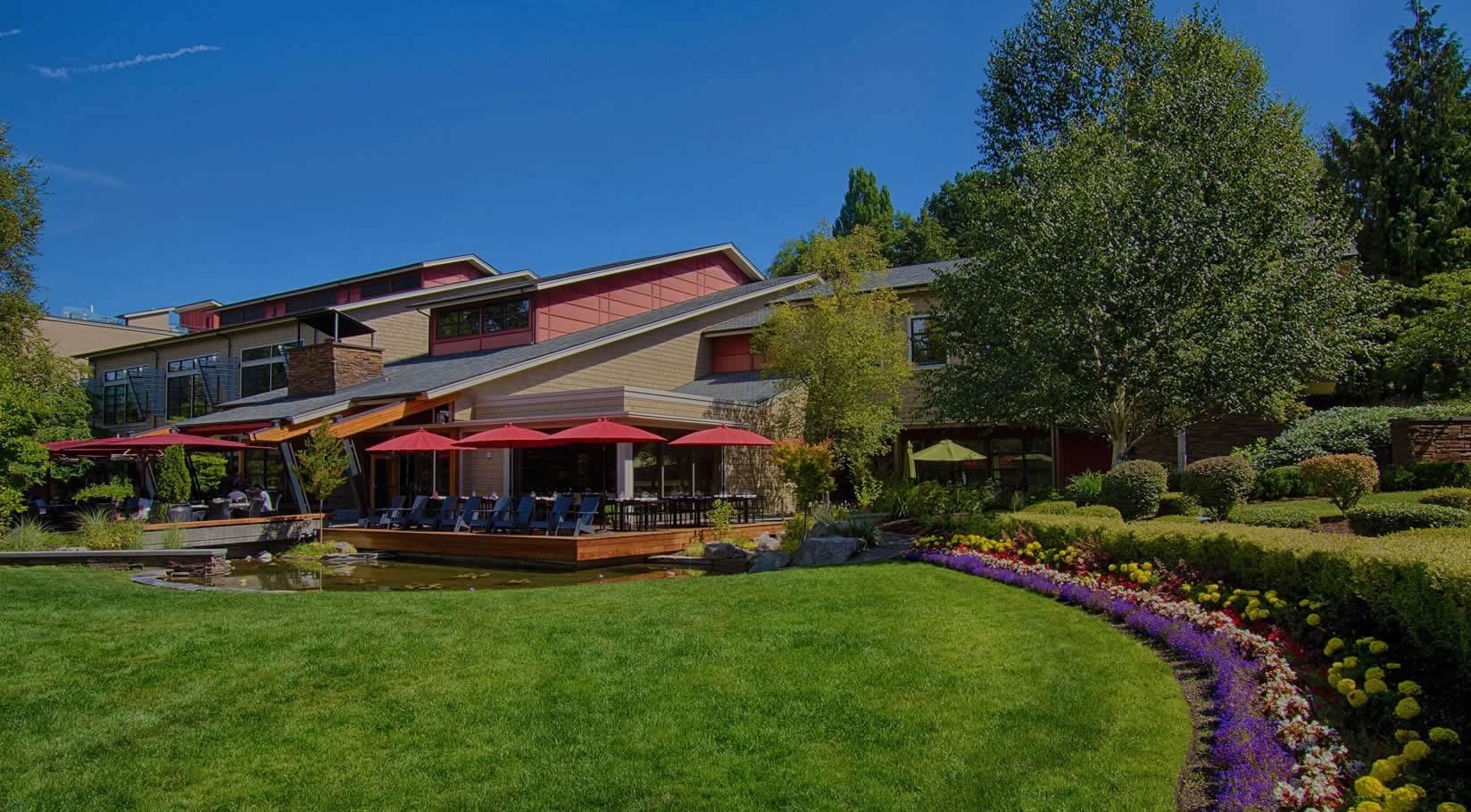 Cedarbrook Lodge is a top-rated Seattle hotel located only minutes from Sea-Tac International Airport. Its large and spotless rooms, nestled on eighteen verdant acres, garner plaudits from visitors, who commend the modern conveniences like flat-screen televisions and free wireless internet access.
Guests particularly enjoy the hotel's various free foods available in public areas. A complimentary continental breakfast is also provided. In addition, Copperleaf Restaurant, located within the hotel, has received virtually unanimous accolades for its farm-to-table culinary concept.
Some of the chefs' food and herbs are produced on the premises. Guest favorites are the Copperleaf Bar and the adjoining billiards table.
Best Hotels Near Seattle Airport – Aloft Seattle SeaTac Airport
Aloft is Marriott's most modern brand, blending a cool look with quick service. The Aloft Seattle SeaTac Airport boasts a large lobby with a pool table and gaming area, perfect for unwinding with a beverage at the end of a long flight.
The rooms are artistic and invite you to spend time in them, a far cry from the drab decor of the average airport hotel. The location is also quite convenient if using public transportation to get to/from Seattle or Tacoma. There is also a bar and a large meeting facility at the hotel.
Aloft also offers airport shuttle transport, a 24-hour front desk, and a fitness center.
Best Hotels Near Seattle Airport – Seattle Airport Marriott
It's not just SeaTac that's close to this airport hotel. The Marriott Hotel Seattle Airport SeaTac is within a few kilometers of several local attractions. The Space Needle Tower, Woodland Park Zoo, Mt. Rainier, Tillicum Village, and the Seattle Aquarium are among them.
There are 459 hotel rooms and suites in the Marriott Hotel Seattle Airport SeaTac. These rooms have cable televisions, wireless Internet connections, coffee/tea makers, work desks, ironing equipment, and phones with voicemail. Besides that, the nine-story Marriott Hotel Seattle Airport SeaTac features a 24-hour fitness center, sauna, whirlpool, and indoor swimming pool.
A full-service business center, 28 conference rooms, concierge services, an ATM, and safe-deposit lockers are all available at this facility. In addition, the Aquaterra Restaurant and the Atrium Lounge are two on-site eating alternatives.
---
Here's more info on top-rated airport parking, the best parking spots in your city, affordable auto insurance, easy auto refinance, and high-quality car washes near you.
---