Ready for the games at one of the most iconic ballparks in Major League Baseball? If you plan to watch the Angels in action, here is a quick guide on Los Angeles Angels Parking and more for your game day plan.
Angel Stadium, affectionately called "Big A" by fans," was built in 1966.   The "Big A," currently located in the parking lot, is a 230-foot-tall, 210-ton red metal sign in the shape of the letter "A" with a halo on top. 
The Angels have the fourth oldest Ballpark in the United States as their home ground. The iconic Angel Stadium hosted the 1967 MLB All-Star Game. This game was the first All-Star Game to be aired on prime-time television and the first All-Star Game held at night since World War II. Did you know Disney had been a minority owner since the team's founding? Under Disney's ownership, the Angels won their first pennant and World Series championship in 2002.   
The World Series was held at Angel Stadium in 2002 after hosting the All-Star Game twice (1967, 1989). In the first game of the 1982 ALCS, the Angels defeated Milwaukee, 8-3, in front of the largest crowd in the team's history: 64,406.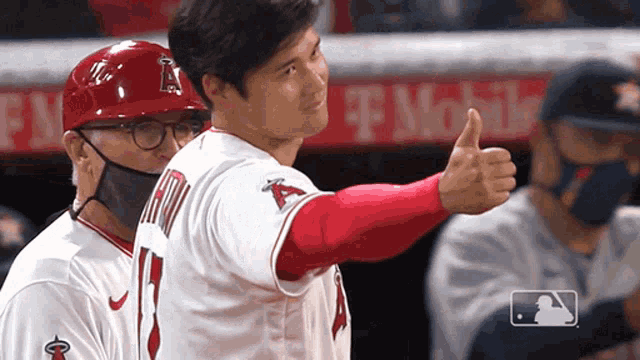 Who owns
the Los Angeles
Angels?  
Arturo Moreno owns the Los Angeles baseball team, which he bought in 2003 for $184 million. It is now worth about $2 billion.   
Where is Angels Stadium located?  
Katella Avenue to the north, the Orange Freeway to the east, Orangewood Avenue to the south, and State College Boulevard to the west, generally define the boundaries of Angel Stadium and the parking area surrounding it.  
When can you enter the LA Angels Stadium?  
The gates open only 90 minutes before the game, so getting into the park early and catching batting practice is tough. However, getting there early and parking in off-stadium parking areas is a good idea as it allows you to enjoy and explore the neighborhood.    
Book your LA Angels Parking online to save time! 
What is allowed and not allowed inside the LA Angels Stadium?  
Water bottles and snacks are allowed inside the stadium. The security will check your bags before entering the LA Angels Stadium. Backpacks are allowed inside; the size must not exceed 16 inches by 16 inches by 8 inches.   
Where to eat near LA Angels Stadium?   
Kareem's is a local favorite for Southern California's best falafel, wraps, bowls, a falafel burger, and more. You can find Kareem's about 6 miles from the stadium in the Little Arabia neighborhood.    
Craft by Smoke and Fire is the spot for rich barbecue plates, burgers, bacon, and bone-in rib sandwich mash-ups: five miles and about a ten-minute drive from the stadium.   
In Anaheim, Pour Vida is a mainstay that is great for drinks, tacos, and a little modern Mexican flair before a game.    
Check out the Angel Stadium Food guide!   
Pre-booking affordable all-day parking near LA Angels Stadium will give you enough time to explore all these places.  
Where are the LA Angels parking lot Entrances?  
The Angel Stadium parking lot has three entrances: Orangewood Avenue, State College Boulevard, and Douglass Road. The parking lot opens two and a half hours before the anticipated first pitch.    
Where can I find LA Angels parking?
Driving to and parking at Angel Stadium is easier compared to other popular ballparks across the country. One sizable parking area with 12,500 spots surrounds the Angels ballpark. The parking lot opens 2.5 hours before the first pitch and closes one hour after it ends.   
How much does official LA Angels parking cost?  
$10.00 for general parking; 

 

$20.00 for preferred and oversized vehicle/bus

 
How to find cheap Parking near Angels Stadium
There are parking garages available as close as 1.9 miles from Angels Stadium. The convenient part of opting for a parking garage is that it gives you absolute control over the things you want to do. In addition, booking with way.com is flexible, and you can cancel the parking reservation any time before the check-in time for a full refund. 
Book your spots here for hassle-free parking near LA Angles Stadium.   
Is there ADA/Accessible parking at Los Angeles Angel Stadium?  
ADA/Accessible parking is available near Gates 1 – 6, behind the home plate. Fans with a valid state-issued license plate or an ADA parking permit will be directed to these locations by parking staff.   
Is tailgating allowed in Angels Stadium Parking lots? 
You can tailgate only in general parking areas near Big A, Orangewood, State College, and Douglass.   
Check here for parking near LA Angels Stadium, saving you time and money.
---
Here's more info on top-rated airport parking, the best parking spots in your city, affordable auto insurance, easy auto refinance, and high-quality car washes near you.
---