Way.com, the auto super-app, explains how you can buy a car without a title. To simplify the procedure, read our comprehensive guide.
If the seller doesn't have the title, think twice about buying the car. A car title also called a "pink slip," is the paper that shows who owns the car. If the seller can't show you the title, it could mean they don't own the property.
You can still buy a car without a title, but you should be very careful. It involves looking up the car's history, talking to the seller, getting a bill of sale, (possibly) getting a lost title bond, and registering the car in your name.
A title proves that you legally own a car and need it to register and buy car insurance. There are good reasons why a seller might not have the title. But if the title is missing, it's a strong sign that the car might be stolen.
Even if the person doesn't have the title for a good reason, like if it was just lost or stolen, you could ask the seller to get a new one before moving forward. It's a fair request, and car owners can usually get a new title from their state's department of motor vehicles for a small fee.
If the car you are looking at doesn't have a title, don't worry. Read our comprehensive guide before coming to a final decision.
Can You Buy a Car without a Title?
You could buy a car from a seller who doesn't have the title. But it would be best to be careful when you go to the sale. You might need the title to sell a car, depending on the state and the situation.
This could happen, for example, when someone wants to sell a car they just bought quickly. They might not transfer the title to their name (leave it open), so they don't have to pay taxes and fees and then sell it to you.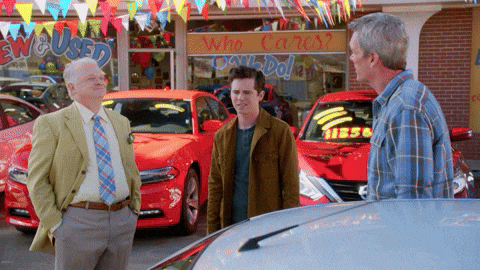 This is called "skipping" or "title jumping," which is usually against the law.
If you have trouble transferring the title and registering the car in your name as the buyer, you could be left high and dry. You might not know if the car has a "branded" title, like a salvage title, or if there's a lien.
On the other hand, the seller might not have the title because of something completely innocent. Maybe the title was lost or stolen, and they need more time to get a new one.
It might be best to wait, but there are some states where sales are legal even without the title. 
If you bought a car without a title, your state might require you to get a surety bond or bonded title when you register it. Some states may also offer a temporary registration that turns into a full-ownership registration after a few years if no one claims the car as theirs.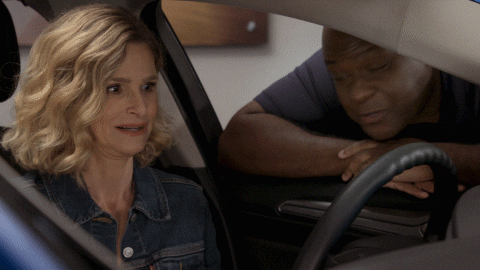 What to do when you Buy a Car Without Title
You might also want to do a few things to make sure the sale goes through:
Use the free VINCheck tool from the National Insurance Crime Bureau. This is to find out if someone has reported the car as stolen.

The National Highway Traffic Safety Administration has a free tool that you can use to check for safety problems and recalls.

Order a more detailed vehicle history report, including information about the vehicle's previous owners, accidents, damage, recalls, services, and title history.

Getting the Deal over the Line
Buying a car from a private seller, like a person or a used-car dealership, can involve more risks. You may have spent a lot of time looking over the car. You also would want to ensure the sale and transfer go smoothly and legally.
Look for liens:

 A vehicle history report may show that the seller still owes money on the loan in the "Liens" section. If there is a lien on the property, you should contact the creditor to find out how to sell it.

Use the right paperwork: 

Check with your state's department of motor vehicles to find out how to sell a car. You can use a certain title transfer or bill of sale form. The documents need to be signed by both parties.

Please refrain from using cash to pay:

 It is risky to carry a lot of cash, but you may also want a paper trail of the sale. Think about using a check, a money order, a certified check, or an electronic transfer.

Get a new title, insurance, and registration:

 You may need to get the title in your name, register the car, and buy insurance before legally driving the car.
If you feel like you're being rushed to buy a car, that could be a sign that it's time to end the negotiation. High-pressure sales tactics could cause you to pay too much for a car or be a sign that the seller is a con artist.
Register Your Car in DMV
After you've done all the above, you can return to the DMV and register the car in your name. You must complete the right paperwork to ensure the car is registered correctly. Only then will you be able to get insurance and legally drive the car.
Final Step: Right Insurance for your Car
Now that you've bought and registered your car, you'll need auto insurance. Auto insurance is mandatory to drive legally and stay safe on the road.
Buy the best car insurance for your newly registered car from Way.com. Way.com will thoroughly compare the best policies from different companies. We will then take care of your top choice's phone calls, paperwork, and renewals. 
Here's more info on top-rated airport parking, the best parking spots in your city, affordable auto insurance, easy auto refinance, and high-quality car washes near you.