'Can I cancel my car insurance at any time?' is one of the most commonly asked questions. The question raises its head when the date of renewal comes closer. The answer to this question is you can potentially cancel your insurance policy at any time. Otherwise, you risk incurring cancellation fees or forfeiting your right to refund any payments paid in advance. However, it would help to study your car insurance company's specific cancellation policy to understand all of the nuances.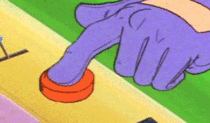 Things to know when canceling a car insurance policy
When canceling your car insurance policy, take into account the following factors:
Cancellation fees:

 Some auto insurance companies levy a $50 cancellation fee. In some situations, they may charge you a small percentage of your last premium, which you would have paid in the future. You will not be charged a cancellation fee in the vast majority of cases.

Letter of cancellation:

 You may be required to send a formal letter of cancellation. If that's the case, you'll need to contact your insurance carrier to find out where you can fax it.

Notice period:

 Some insurance companies need a 30-day notice period before canceling your policy.
To ensure that the cancellation procedure works smoothly, verify your policy for all of these clauses before canceling.
Making a car insurance cancellation
Some of the measures you'll want to take to cancel your vehicle insurance are as follows:
Get in touch over the phone:

 Call the customer support number listed on your insurance policy during business hours. You'll want to set a deadline for canceling your coverage. Car insurance companies will sometimes want to keep your business by providing discounts or other incentives.

Get the facts: 

You will be guided through the canceling process by a customer service professional. You must understand the canceling process completely, so ask as many questions as you need.

Complete paperwork:

 Your insurance company may give you paperwork to fill out to cancel your policy. The information will usually be filled out for you. You'll need to go over it carefully to look for errors and sign all relevant spots.

Provide proof of new insurance: 

If you switch to a new insurer before canceling your previous policy, you may be required to send documentation of your new coverage to your old insurance carrier. In most circumstances, your new insurance ID card will suffice as proof. Would you mind making sure the information on your card is correct by double-checking it?

Check to see whether you're eligible for a refund: 

If you paid a portion of your premium in advance and then canceled your plan before it was due, you're normally entitled to a refund.

Get the notification: 

When your insurance plan has been officially canceled, you will receive notification from your insurance provider. 
I canceled my car insurance, now what?
You can call and cancel your coverage in the best-case situation, and your prepaid premiums will be refunded in full. Your policy may stay active for another 15 to 30 days or until the next payment is due at other periods. It's not always easy to terminate your insurance policy. It all relies on your insurance company's specific cancellation policies.
When I cancel my policy, will I receive a refund?
Every insurance coverage is different. Some will refund your money, while others may not. It all relies on the specifics of your contract. You could, for example, pay for six months' worth of auto insurance at once. You may be eligible for a refund if you terminate your plan before the six-month period has passed. Did you cancel your plan right in the middle of a month? You might be eligible for a refund. For instance, if you canceled your plan on January 20 and had already paid premiums for the entire month of January, you may be eligible for a refund for the days January 20 through January 31.
If you cancel your payment during the 'grace period,' you may not receive a refund in some situations. This is the period after a payment is due during which you are still insured, even if you do not make the payment on time. These can last anywhere from seven to ten days until your insurance terminates your policy. You cannot get any money back if you cancel during a grace period. Again, it all relies on the policy's specifics. 
It's critical to be aware of your cancellation policies.
What happens if I don't notify my insurance company?
If you fail to notify your insurer of your decision to terminate your insurance and stop paying your premiums, they will continue to send you bills. The maximum number of months you can be late varies by the plan. They will deactivate your plan after a specific period of inactivity. That may appear innocuous, but it might leave a negative impact on your credit report. Insurers will view this as a red flag if you apply for insurance again. They may charge you more because you are a high-risk candidate.
What times are the best time to cancel your car insurance?
There aren't many occasions when driving without auto insurance is a sensible idea. If you're switching to a new insurance plan or selling your car, the only time you should cancel your plan is if you're switching to a new insurance plan. Even if you don't own a car, having insurance is a good idea. If you plan to get rides frequently or borrow someone's car occasionally, it will be beneficial.
It would help if you always took your time selecting insurance coverage to ensure that you or your family get the finest deal possible.
---
Check out our blogs for info on finding top-rated airport parking, the best parking spots in your city, and affordable car washes near you.
---