The majority of people are aware of maintaining their car's value and appearance. Everyone has their interpretation of what car detailing entails. For some, it just entails a thorough cleaning and waxing. On the other hand, others want to return the car to its condition when it leaves the manufacturer. Know the cost of detailing your car.
What is the Cost of Car Detailing?
No one wants to pay a fortune for a service, which is understandable. Still, when you consider the amount of time it takes and the long-term benefits it brings to your car's appearance, performance, and resale/trade-in value, it becomes a profitable and prudent investment. 
Depending on the size of the car, a basic package that includes a wash, wax, tire cleaning, vacuuming, and a wipe down of the inside surfaces and windows can cost anywhere from $100 to $150. A truck, SUV, or van will almost certainly cost more. On the other hand, a premium service goes into much greater detail, providing three times the services and ensuring top-of-the-line cleanliness and protection. 
Depending on the size of the car, it can cost anywhere from $250 to $350. This type of service is thorough, but many detailers provide ala carte options that address specific needs and concerns if you require extra services. 
A detailer's charge will be higher if they have the proper knowledge and training. The cost of a good car detailing also varies depending on where you live in the US. Depending on the car you own, you'll spend extra if you reside on the West Coast or in a resort town, up to $800 for the works or whole cleaning and detail. The East Coast appears to have more reasonable costs for the same service, usually around $300, and the Midwest is in the middle of the two.
Here's a breakdown of the cost of different car detailing services:
| | |
| --- | --- |
| Type of Service | Price Range |
| Custom Hand Wash | $39-$66 |
| Deluxe Wash/Wheel/Tires | $51-75 |
| Mini Detail | $42-$60 |
| Express Wax | $63-$84 |
| Polymer Wax With Clay | $120-$165 |
| Base Interior Vacuum/Wash | $42-$72 |
| Complete Interior/Exterior Detail | $282-$339 |
| Scotchguard | $168-$195 |
| Engine Steam Clean | $285-$315 |
| Leather Clean/Treatment | $99-$135 |
| Ozonation/Odor Removal | $63-$87 |
| Ding/Dent Removal | $81-$168 |
Why is it Essential for you to Detail your Car?
Whatever your goal is, there are a few things to consider before hiring a detailer. A car begins depreciating the moment you drive it off the lot. There are steps you can take to slow down the process. This by maintaining the external and interior condition of your car.
Investing time, money, and care in your car will keep it looking and performing excellently. This while increasing its resale or trade-in value. Keeping your car in good shape may also make you feel and look good. This is a necessary experience since the typical American spends 8 hours and 22 minutes every week in their car. 
Do you have any kids? Pets? Do you have a cigarette in your car? What about the external and interior elements you expose your car to regularly?
These aspects can have a significant impact on the condition of your car and should be taken into account when deciding on a detailing provider and the price you're ready to pay. You might believe you can detail your car yourself, but hiring a professional detailer is the most cost-effective way to ensure excellent, long-lasting work unless you have the right tools, products, knowledge, and time.
What to Consider when it comes to Car Detailing?
So, how can you know you're not being taken advantage of? Or, more importantly, what services should be included in the price? What makes you think it's worth the money?
All of these are valid concerns. Let's start with an idiom you've probably heard before: 'you get what you pay for.' Even when it comes to car detailing, this is all too true. Inevitably, the lower the price, the lesser the quality of service.
Car detailing costs vary depending on various criteria, and pricing is only a few crucial considerations when choosing a detailer. When choosing a company, experience and consistency in their work, high-quality supplies and tools, and a wide range of services are critical factors that will undoubtedly influence the price. 
Your car's interior and exterior detailing should include a holistic experience. The size and condition of your car are two more elements to consider when calculating the cost. A car will almost always be less expensive than a truck or SUV.
If you drive a car that hasn't been adequately maintained, it will undoubtedly require more products, time, and effort to get it back in working order. Premium services often go into greater depth, protect and endure longer, and are more expensive. Being proactive and getting your car detailed will, on the other hand, save you money in the long term by preserving its value and safeguarding it from a variety of damaging elements.
Bottomline
So, how can you tell if a service provider is respectable and reliable? One of the most effective methods is to conduct an internet search for "car detailing near me". Then read the reviews for the providers you're interested in.
It will be easier to narrow down your options and determine which one provides the finest services and rates.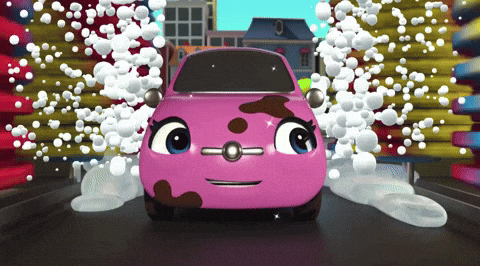 ---
Here's more info on top-rated airport parking, the best parking spots in your city, the most affordable auto insurance for your car, and top-rated car washes near you.
---