There are several reasons you might consider insuring your car in a state other than the one you live in. You can spend a few months of the year in another state. You or your child might be away from home to college. Lower prices in other states could motivate you to move your car insurance to a different state. If this is the last case, forget about it. It's a scam to register and insure your car in a state or town where you don't live to save money. It is fanciful to think that you can have the same car insurance in different states. Change your car insurance to the state you live in.
Yet, you would need to address your particular situation with an insurance provider. This is to decide the best way to approach your coverage in some cases.  Changing your auto insurance policy is one more thing you need to do when you move from one state to another—but you need to have it done earlier rather than later. Many auto insurance companies need the car to be registered and insured in the same state. Many State Departments of Motor Vehicles mandates that the car be registered in the same state represented in their driver's license. Some insurers have unique options for cases like this.  Some states do not need car insurance, including New Hampshire, Tennessee, and Virginia. You will need to provide evidence of financial responsibility. 
What to do if you are a regular commuter?
What if you spend a significant amount of time commuting daily in a state other than the one in which you live? Specific insurance schemes will make it possible to cover a car registered in another state in minimal cases. If you apply for one of these exceptions, make sure you are classified as a car insurance driver. If you commit auto insurance fraud by buying a policy in another state, things can go wrong as soon as you're in an accident. Your insurer is likely to fail to cover the insurance claim, leaving you on the hook for thousands of dollars. You should have canceled your policy. There are also, of course, criminal sanctions. 
In most states, that means you're not allowed to drive. If you are caught driving anyway, you can get your license suspended or revoked or face more penalties or prison time. 
Why you should insure your car in the state you live in?
Most of the states will need you to have auto insurance in their respective states. That means you're going to be working with two separate insurance agents and plans. Suppose you plan to hold a car in one state. In that case, you have the option of canceling your insurance policy at the end of each season, then surrendering your license plates and canceling your car registration. Then, you'll undo the whole process at the beginning of the next season. This isn't even an option if you don't pay off your car. It will be easier to contact your insurance company to explain your situation. Some businesses have significant discounts for stored vehicles or low mileage drivers. 
If your insurer is a large multi-state corporation, you might also be able to get a discount. This is if you have policies in several states. If you go with a small insurer in your vacation home state, ask for your vacation home and car insurance policies to save on both.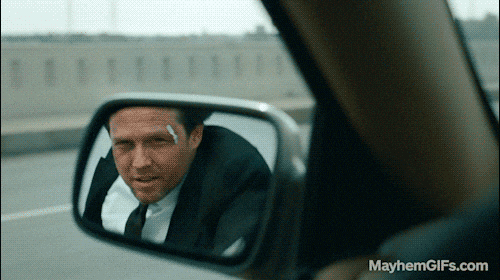 Here's more info on top-rated airport parking, the best parking spots in your city, the most affordable insurance for your car, and top-rated car washes near you.