Are you looking for the cheapest car insurance in New York for 2021? One of the tried and tested methods to get cheap car insurance in NY is to compare car insurance quotes. You see, rates for the same kind of coverage will vary significantly from company to company. So opting for the first car insurance quote you see may result in you missing out on an excellent offer.
Way.com has compared prices from over 20 auto insurers in New York. This will help you identify the cheapest car insurance in New York and make your buying easier.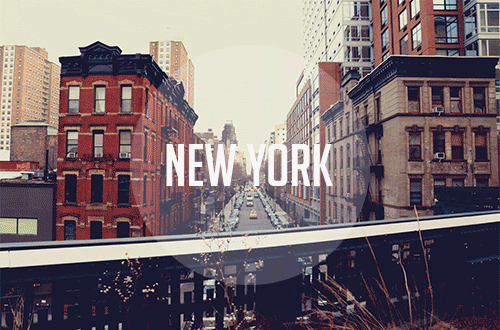 What is the cost of car insurance in New York?
According to Way.com's 2021 research, New York drivers spend $1071 annually for minimum and $2331 per year for full coverage. New York, like most states, mandates citizens to maintain specified minimum levels of auto insurance coverage. Car insurance is a necessary expense for everybody who owns a vehicle, but that doesn't mean you can't save money on it. If you're seeking low-cost auto insurance in New York, Way.com's research may be able to assist you in finding coverage that meets your needs.
New York's cheapest car insurance companies
Way.com compared each company's JD Power customer satisfaction ratings and AM Best financial strength rankings to identify the lowest auto insurance in New York, highlighting providers with more to offer than just low pricing.
The following car insurance companies are the cheapest in New York in 2021: 
Progressive – $1146 (average premium annually)

Erie – $1638 (average premium annually)

USAA – $2143 (average premium annually)

New York Central Mutual – $3606 (average premium annually)
Tips to get cheap car insurance in New York in 2021
New York drivers pay higher car insurance premiums than the national average. There are still means to obtain affordable car insurance that meets your needs. There are a few different approaches you can take to discover affordable rates in the Empire State:
Compare car insurance: Obtaining car insurance quotes from various car insurance companies may be one of the most effective methods for obtaining affordable car insurance. Because each company has its unique underwriting requirements, coverages, and discounts, you will receive a different auto insurance quote from each. Comparing quotes may enable you to obtain the coverage you require at a reduced cost.
Take advantage of discounts: The majority of insurance firms provide discounts to their customers. Every business offers a different set of discounts, and taking advantage of the ones that apply to you could help you save money.
Understand your requirements: Each driver's insurance requirements are unique. Knowing what kind of coverage and other characteristics you require from a firm will help you cut down your options. Knowing what you require may also assist you in determining which optional coverages are not required for your situation.
Tips to maintain cheap car insurance in New York in 2021
Finding low-cost auto insurance in New York is just the beginning. Once you've found affordable car insurance in New York, you can take the following actions to keep your premiums low:
Improve your credit score: Your auto insurance rate is influenced by your credit score. You may see a reduction in your premium if you improve your credit score.
Go shopping every six months: Shop for a new car insurance policy now and then: Staying with one company for a long time can help you gain loyalty savings. However, if your circumstances have changed, receiving quotations from various companies may be beneficial. The firm that was the cheapest for you at one point in your life may be no longer be the cheapest car insurance in New York.
Avoid driving incidents: Policyholders with a clean driving record and safe driving habits are less likely to face a fee following an accident or citation. If you go three to five years without having an accident, you may be eligible for a claims-free discount.
---
Check out our blogs for info on finding top-rated airport parking, the best parking spots in your city, and affordable car washes near you.
---