It's no secret that driving in Colorado during the winter can be hazardous. Residents and visitors alike must prepare ahead of time for the start of the season and the arrival of the next major storm. Poor winter conditions cause thousands of accidents in the state each year. It's especially vital to educate yourself if you've recently moved from a country region where winter storms are uncommon. These suggestions will assist you in avoiding an expensive claim and get cheap auto insurance for yourself.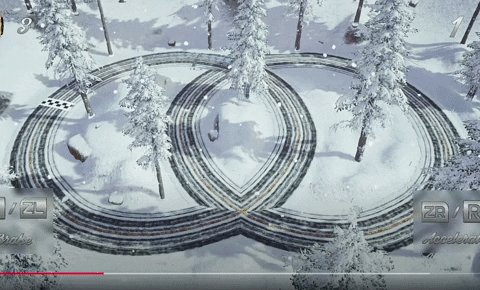 Let's take a look at winter driving in Colorado and how to stay safe on the road.
Protocols while driving through mountains during winter in Colorado
It's not just aggravating to come across a driver who doesn't respect or comprehend mountain driving protocols; it can also be deadly. But what exactly is proper protocol for winter driving in Colorado, and why do so many motorists seem to be unaware of it? 
Before we get into winter driving in Colorado, let's go over the fundamentals of mountain driving etiquette. First, if you are uncomfortable, it is OK to take it slow in the mountains. If the roads are ice, this is especially true. However, if you're driving slowly and have a long line of cars behind you, kindly pull over to the side to allow faster traffic to pass. This can relieve your stress while driving and avoid any potentially dangerous passing scenarios for others behind you. If you're driving down a mountain road with a passing lane, stay to the right unless you're passing slower moving traffic. 
If you can't pass quickly, say because the road is steep, don't push it. Stay in the right lane and let quicker traffic pass you by. These goods will make your trip, as well as the drives of your fellow drivers, more comfortable and safe.
Prepare for worst and unexpected situations
It's all about preparation when it comes to winter driving in Colorado. You never know what's around the corner, so be vigilant at all times. 
First and foremost, keep your petrol tank as complete as possible. Winter weather crashes can cause long delays on highways and interstates, leaving you stranded in your car for hours. Nothing is more frustrating than running out of gas and having to switch off your car. Pack an additional blanket, as well as gloves and caps for the entire family, in case you have to wait in a cold car for several hours before being rescued or being towed. 
A basic first-aid kit is always a good idea to have on hand, no matter what time of year it is. Finally, if you're going on a winter road trip, bring lots of water in case you get stuck.
Study Traction laws – thank us later!
When winter storms loom, why not head up into the mountains? CDOT's traction laws must be followed at all times. When a winter storm warning is issued, specific rules take effect, and you must have one of the following:
Chains

Traction devices

4WD car

AWD car

Tires suited for mud, snow, or winter having at least a 3/16′′ tread depth.
If you ignore the traction law and wind up impeding traffic, the fines might be severe. If traffic movement is obstructed due to your negligence, you could be fined up to $650. 
Visit the CDOT Winter Driving page for further information and CDOT winter driving recommendations.
Patience is virtue
We all want to go skiing country or that secluded winter cottage, but driving carelessly or too fast is a definite way to ruin a winter weekend.  There is a definite link between speeding and an increase in accidents at any time of year, not only in the winter. In the winter, it pays to be cautious because you never know when you'll come across an icy spot. 
Even on sunny days, drifting and blowing snow may convert a clean highway into a treacherous stretch of road. So, when winter circumstances may be present, be patient and don't rush.
Let snowplows do their work
We've all been stuck behind a snowplow at some point, and it may be aggravating since it slows you down. On the other hand, passing a snowplow is not only dangerous, but it is also illegal in some cases. In Colorado, passing multiple snow plows in an Echelon formation is banned. Snowplows line up in an angular pattern to push snow from the middle of the road to the side in this formation. Slow down and hang back if you come across plows in this formation. Attempting to pass will result in double jeopardy as you will get a ticket and get in a crash.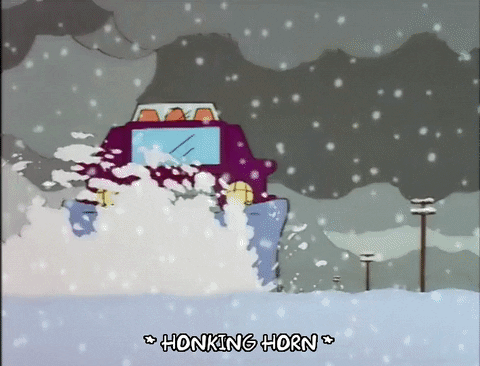 Due to the snow that snowplows kick up as they operate, vision will be blurred. Snow ridges can also form across lanes, causing your car to spin out. Even if you only see one plow and plan to pass, give it some thought. 
Low visibility from the plow's stirred-up snow makes it difficult to see oncoming vehicles, and they won't be able to see you. You can't observe the road conditions as you drive by, which could include slippery patches. Arriving late is usually preferable to risking an accident.
What to remember during Colorado winter driving
The most important advice we can give to avoid potential accidents is to slow down, accelerate, and brake gradually. If you're new to winter driving in Colorado, spend some time getting to know your car on side roads and parking lots before taking on mountain highways. Stay at home if at all possible when severe winter storms strike. If you're cuddled up on the couch under a blanket, you don't have to worry about a pricey claim. Finally, make sure the right car insurance covers you during winter. 
The experts at Way.com will help you get a combination of affordable and suitable car insurance in Colorado to take the stress out of driving in the winter. To get started, click here or one of the banners to request a free insurance quote today.
---
Check out our blogs for info on finding top-rated airport parking, the best parking spots in your city, and affordable car washes near you.
---