With gas prices increasing and the used car market being busy, now might be a good time to sell your car. The title must be transferred when you sell your car, buy a new one, or get one as a gift. Here, we'll talk about the cost of transferring the car title in PA.
How much does it Cost to Transfer the Car Title to PA?
The cost of a car title transfer in PA is $58. The cost is the same whether you get the original title, a copy, or from a registered dealer. If there is a lien on the car, it will cost $86 to get rid of it.
But you won't have to worry about the fee if you sell. The title fee needs to be paid by the buyer. Notary fees and taxes are the only extra costs the seller has to pay.
Pennsylvania has a 6% sales tax on all vehicle sales. Even if you sell the car to a family member for less than it's worth, the revenue department can look into the deal and charge you.
Unlocking the Process: Steps to Complete a Pennsylvania Title Transfer
The buyer and seller must meet and trade documents for a title transfer in Pennsylvania. In general, you'll need the following:
A vehicle title (or other "proof of ownership" documents, like a Manufacturer Certificate of Origin, an out-of-state title, or a court order)

Form to Request a Certificate of Title (Form MV-1)

Mileage

Pennsylvania driver's license

Insurance proof
You may need different things, whether buying or selling, which we'll discuss below.
Looking for car insurance that won't break the bank? Check out Way.com! Our app offers affordable car insurance options from top companies in Pennsylvania.
Understanding Car Fees: Who's Responsible for Payment?
You might wonder who pays the fee for transferring the car title. Is it the person who wants to buy the car? Is it the person making the sale? This question can make the two people involved in this process fight over things that don't need to be fought over.
In most cases, the transfer fee will be paid by the seller. The buyer can, of course, also pay the fee for transferring the car title. Discuss this together before you go to the DMV to pay the fee. If a simple $58 price tag can help you avoid arguments, you should.
If you are selling the car and want the buyer to pay the transfer fee, you should say so in the item description. This will make sure that everything is clear from the start.
What Happens if the Payment is not Made?
This fee might be annoying. If you don't pay, what happens? Does $58 matter that much in the long run?
Nothing will change if you don't pay the fee to change who owns the property. 
This means the seller will still be listed as the car's owner and responsible for any tickets or fines the new driver gets. The owner also could be in trouble if they didn't pay the fees.
It's not worth it to avoid making the payment. This fee will make the change of ownership official and get the car out of your life. 
You have to pay the cost of car title transfer in PA, even if you don't see why you should.
How to Make the Payment?
You can pay for a lot of things online. In Pennsylvania, this is not the case when moving a car title. You must go to the DMV to work with a PennDOT agent to finish everything.
Even though it might seem easier to do everything online, using an agent will make the process less complicated and faster. Once you get there, you should be able to pay however you like. It might take a while, but the process will be done right. Make sure to plan for this day.
Transferring Car Title in PA: A Quick Guide
In Pennsylvania, the process for transferring a car title can vary based on the situation. Here are some of the most common times when a title transfer is needed and what to do.
Getting a car from a dealer
Have you got a new set of wheels from a dealer in Pennsylvania? The good news is that the dealer will take care of the paperwork for the title in this case. They are in charge of sending the application for a title to PennDot.
Getting a car from an individual
You could buy a used car from someone selling it alone. If so, you will need the following:
The Certificate of Title in Pennsylvania (a paper one is required)

Vehicle Use Tax Return and Registration Application (Form MV-4ST)

Proof of insurance for a PA driver's license
We promise you won't have to sell your assets to afford your premium. You might have enough left over for that road trip you've been dreaming of. Download the Way.com app to access the best and most affordable car insurance quotes.
Selling a car
In Pennsylvania, you need a paper title to sell a car. If your title is held electronically, you must get a paper copy before finishing the title transfer process.
You must write your full name by hand and sign the title. It must also be notarized. Write down how many miles the car has gone. Then, take your paperwork to an authorized PennDOT agent, who will check your ID and request proof of your identity.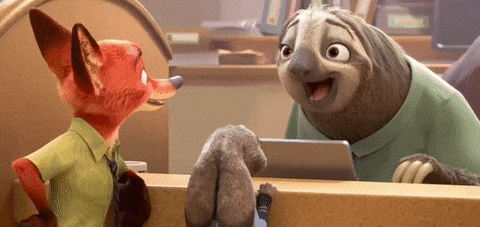 When the Pennsylvania title transfer is done, take off the license plates and send them to the following:
PennDOT at Bureau of Motor Vehicles
Return Tag Unit
PO Box 68597
Harrisburg, PA 17106-8597
If the car's title is lost
You need a Pennsylvania car title to sell a car. If you lost it, you must fill out Form MV-38O and pay $58 to get a new one. Check "Lost/Damaged," and send the document, along with a check or money order, to:
PA Department of Transportation 
Bureau of Motor Vehicles 
PO Box 68593 Harrisburg, PA 17106-8593 
A Gifted Car
Sometimes, you may give your old car to a child or sibling who needs it. In that case, the process is the same as when you sell your car.
Each party must fill out the title, and the seller's signature must be notarized. Since it's a gift, you can put "gift" or "0" as the price. The person who gets the title must fill out an application and pay any fees. Both sides must fill out an Affidavit of Gift (Form MV-13ST).
The owner of the vehicle dies
What happens to a car after the person who owned it dies? It depends on whether or not there is a will and whether or not the estate needs to go through probate, which means the court is split up.
What you should know
When you move to Pennsylvania or buy or sell a car there, you need to get a new Pennsylvania car title. In many of these cases, you need help to do it online. Instead, you need help from PennDOT agents.
Why wait? Download Way.com and start saving on car insurance today. Your wallet (and your family) will thank you.
So make sure you leave extra time to prepare. It's hard enough to figure out how to transfer a car title in Pennsylvania and get all the paperwork ready. Now is an excellent time to switch car insurance companies if you have just moved or are considering it. Pay-per-mile car insurance could save you more money if you drive less often. Pay for insurance based on how many miles you drive for a reasonable rate. Get a free quote.
You should drop some of your insurance if you want to cut your costs. As the seller, you are responsible for the car until it is handed over to the buyer. But if you don't drive it, you may only need the minimum insurance your state requires once you do.
Talk to your insurance company to find out what your options are. You can always check out other options on Way.com if they are too high. The Way.com app is a licensed broker that can help you find competitive quotes from top insurance companies and compare them in minutes.