Leasing a vehicle may be an excellent choice if you need an automobile but don't want to commit to buying one. However, if you need access to a vehicle but don't want to commit to a lengthy contract, a shorter lease may be the best option. However, there are a few drawbacks to think about before opting for this type of financing. Here is some information about short-term car leases. 
What is meant by a short-term car lease?
Short-term car leases, like traditional leases, including signing up with a dealer or leasing business to utilize a vehicle for a predetermined amount of time and mileage. At the end of your lease term, you must either return the vehicle to the dealer or buy it if the terms of your lease allow you to do so. 
There are no mandated minimum terms for leases to follow. The standard lease term offered by most dealerships is between two and four years. A short-term lease is distinguished by its duration, typically no more than two years. 
Remember, two main factors about short-term car leases. 
As the leasing period is shorter, the monthly payments that you have to make will be higher than that for a longer one.

 

Usually, you will have to make a down payment for leasing a car. 

 
Are you searching for affordable auto loan payments that best fits your need? Way.com is here to offer you the best refinancing options.   
What are the benefits and drawbacks of a short-term car lease?
While short-term auto leases may be the best option for some, they aren't always the best choice for all. When deciding whether or not this type of lease is right for you, it's important to weigh the following benefits and drawbacks. 
Benefits
Short-term commitment
Traditional choices can run as long as five years, while a short-term lease lasts for two years at the most. If you frequently move or are in the military and just require the car for a short time, this may be an option worth considering. 
Greater flexibility
When you sign a short-term lease, you have greater flexibility to upgrade to a newer vehicle, and you can switch quickly.  
Cost-effective
Taking over an existing lease is usually more cost-effective than signing a new, shorter lease. There is no need for a down payment either.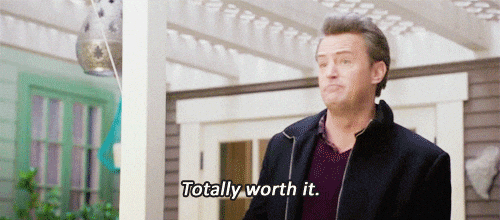 via GIPHY
Drawbacks
Higher monthly payments than a traditional car lease
As the leasing period is shorter, monthly payments will be higher than that for a longer one.  
Mileage limits
Instead of setting your own mileage limit when you buy a car, you'll have to commit to a set amount when you lease a vehicle, usually between 12,000 and 15,000. Taking up a lease can leave you with even stricter limitations. 
Less popular than a traditional lease
Short-term car leases are not as common as longer-term ones. You may find that the type of leasing deal you're seeking is only offered by select dealerships or automobile rental agencies. 
Get ready to save up to $1850 a year on your refinanced auto loan and up to $3000 on yearly car expenses via Way.com, your auto super app.
What are the ways to get a short-term lease?
Here are the different ways to get a short-term lease. 
Lease takeover
Putting up a car for lease takeover is one option for drivers looking to terminate their contracts early. Depending on your needs, you can narrow your search by site, car make, and lease term. Drivers who need a vehicle for a few months but don't want to make a long-term commitment may benefit from this choice.  
Various lease takeover sites are Swap-a-Lease, Quitalease , and Lease Trader.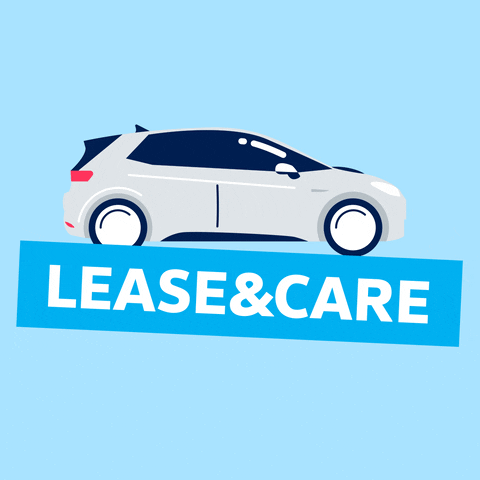 via GIPHY
Choose a long-term car rental
if you need transportation for a period of three months, long-term car rentals are the finest choice. No down payment, no monthly payments, and no mileage restrictions are just a few of the benefits of monthly car rentals.  
Various national car rental companies are Hertz, Enterprise Rent-A-Car, Budget, and Avis Flex. 
Sign for a short-term lease
A dealership short-term lease could be the best option if you need vehicle for a year or more. An automobile lease procedure is outlined below. Almost all automakers provide lease options for new vehicles, while the minimum lease length varies by make and model. For a complete list of options, visit the dealership or manufacturer's website of the car you're considering. 
Why worry? Way.com offers you refinance calculator. Now you can compare the auto loan rates of different lenders and choose the one matches your need.
Bottom line
If you're seeking options and don't want to be tied down to one vehicle for an extended period of time, a short-term lease may be the way to go. Due to depreciation expenses, car leases like these typically have higher monthly payments.  
However, keep in mind that prices tend to increase for shorter terms. Before committing to a short-term auto lease, it's a good idea to shop around at several dealerships to discover the most affordable contract and to compare those monthly payments to the monthly rates of longer-term rentals. 
FAQs
Is it worth leasing a car short term?
If you are looking for a car for a short period of time or prefer to switch to the latest models quickly, you can choose a short-term lease. 
Is it worth leasing a car for 6 months?
Leasing a car for 6 months is a good option if you want to avoid long-term commitment or if you believe your financial circumstances could change within that time frame. 
Can I lease a car for 3 months?
You can rent a car for three months without any problem at all. Renters who stay for an extended period of time get lower monthly rates. But short-term leases typically range from six months to twenty-four months in length. 
What are 2 disadvantages of leasing a car?
The two major disadvantages are that you don't own the car you lease and will have to pay extra charges if you drive beyond the allotted mileage limit.  
Way.com is the all-in-one app for all your auto needs, including cheap airport and city parking, low-cost auto insurance and refinancing, convenient local car wash, electric vehicle charging, and gas discounts.