With a 0-60 mph time of under 3.4 seconds, the Dodge Challenger SRT Hellcat plays up to its aggressive reputation. Way.com has all the specs of its top competitors' 0–60 times, so you can get a better idea of how fast this beast of a car is. We will also tell you how to quickly and easily find cheap car insurance for your Challenger.
The Dodge Challenger is a performance sedan, but its top speed varies widely across its many trim levels. Regarding the 2022 Challenger, the SRT Hellcat is one of the most luxurious options available due to its high price tag and monstrously fast engine.
Image Courtesy: macrovector
Dodge Challenger SRT Hellcat 0-60 time
The Dodge Challenger SRT Hellcat accelerates from 0 to 60 miles per hour in only 3.4 seconds. You'll be able to get from 0 to 100 miles per hour in an astonishing 7.1 seconds, which is faster than many cars can do the 60-mile race. In other words, you can cover a quarter of a mile in just eleven and a half seconds.
The Dodge Challenger SRT Hellcat only has one engine, but we can't imagine any speed demon being disappointed by it. This crazy 6.2L HEMI V8 engine is supercharged and has 717 horsepower and 656 lb-ft of torque.
Image Courtesy: azerbaijan_stockers
What makes Dodge Challenger Hellcat shatter the speed barrier?
So the crazy scientists at Dodge's SRT lab did a Samuel L. Jackson and made the Hellcat engine look like something out of the Old Testament Bible.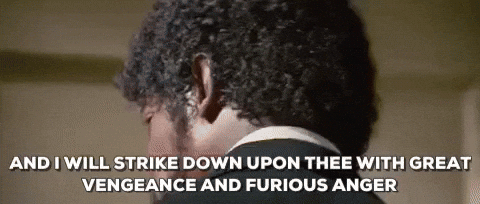 As far as the Dodge Challenger Hellcat goes, it takes about 3.4 seconds to go from 0 to 60 MPH, which makes it a great car for speed freaks. The Challenger Hellcat has a 6-liter engine that can make a whopping 717 horsepower.
Launching the wild animal straight and true tests how well you can control a car. Every model had a sneaky growl at start-up that turned into a hellish howl when the throttle was pushed to the floor.
The Hellcat's distinctive supercharger whine will make you either scared, excited, or probably both. These high-performance Challengers might not be the best tools for a track-attack event, but they are quick in a straight line and handle well enough to hustle down twisty back roads, as long as your heavy right foot knows when to let up.
There are a lot of things that go into making a car go fast. Some of these reasons are:
Power train: Most of the time, car makers have to walk a fine line between making cars with powerful engines that can go fast and making them look sleek.
Weight: The total gross weight of your car greatly affects how quickly it moves and how fast it can go.
Aerodynamics: Your car's aerodynamics can greatly affect its speed and acceleration, just like its weight. Smaller cars have better aerodynamics than bigger ones, which lets them move faster.
The Dodge Challenger Hellcat has one of the most powerful power trains on the market. But it's important to remember that the speed of your Challenger will come down to these things in the end.
Dodge Challenger Hellcat vs. the Others
It's a fact: The Dodge Challenger SRT Hellcat's rivals can't compete with its power and performance.
Let's take a look at the 0-60 times of the top five competitors of the Dodge Challenger Hellcat:
Acura TLX V-6 SH-AWD:

 5.7 seconds

Audi A7 3.0 T Quattro Tiptronic:

 5.8 seconds

BMW 530i:

 5.7 seconds

Buick Lacrosse AWD:

 5.3 seconds

Mercedes-Benz CLS 400:

 5.1 seconds
As you can see, the Challenger SRT Hellcat can beat even the most expensive cars in its class. And with a starting MSRP of $64,830, this high-performance car may still cost less than some of the most aggressive sports cars from BMW and Mercedes-Benz.
The right insurance for Dodge Challenger via Way.com
Make sure you have a solid auto insurance policy before pressing down the pedal of your Dodge Challenger. Way.com is a super app for cars that can help you find the best coverage for your new car and the best deals.
Use Way.com if you'd prefer someone else do all the legwork of requesting bids. Then, in a matter of seconds, Way.com compiles quotations from various highly regarded insurers. They'll even help you terminate your previous coverage when you've settled on a plan. 
Way.com users save money on their insurance because they can choose from over 200 well-known insurance companies. Once you complete the final steps, the Way.com app will let you download your insurance card onto your phone.
On average, Way.com users save $971 a year on car insurance.
---
Here's more info on top-rated airport parking, the best parking spots in your city, affordable auto insurance, easy auto refinance, and high-quality car washes near you.
---