Short answer: Yes, your car insurance will cover you if you are a victim of car vandalism.
Car vandalism is expensive, but your insurance coverage may assist you in covering the costs. However, depending on the circumstances, filing a claim may not always be worthwhile. Thieves have recently targeted catalytic converters on hybrid and electric vehicles in the United States with hacksaws. This has increased thefts. Read here as to why.
What is
car vandalism?
The deliberate destruction or damage to a car is known as car vandalism. Auto insurance comes in a few different forms, but if you have the proper coverage in your policy, it may help you pay for the repairs.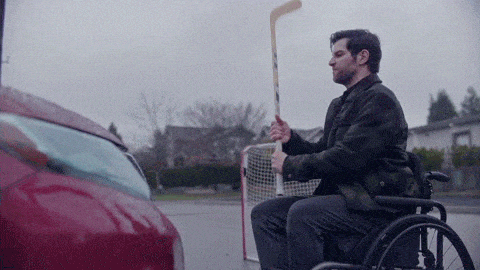 What insurance covers car vandalism?
Comprehensive auto insurance protects your car against vandalism, theft, and weather-related damage. The following are examples of vandalism-related damages:
Someone keying your car

Spray painting your car

Someone is playing a prank by applying glue to the locks.

Your tires get slashed, or windows get shattered during a riot or a road rage.
Comprehensive coverage is voluntary in the United States. No state requires you to get it. However, comprehensive coverage is included in what is known as a "full coverage" policy. Adding collision coverage to your policy won't cost you much more. Damage caused by vandalism is not covered if you do not have comprehensive insurance. Check your auto insurance declarations page, if you're not sure if you have comprehensive coverage as part of your policy. The declarations page, which is normally attached to the front of your policy, details the extent of your coverage. If you can't find yours, get in touch with your car insurance company.
What all does comprehensive insurance cover?
Comprehensive insurance covers theft if your car is stolen. Theft of personal things from your car will be covered by your house, renters, or condo insurance. So even if your auto insurance does not cover it, it may be covered by another policy. Car insurance covers riot damage in the same manner that vandalism does. However, like with vandalism, it may be less expensive to pay for the repairs yourself if the damage isn't too serious. Before your insurance coverage kicks in, you'll have to pay a deductible, so if the repairs are less than your deductible, you could be better off paying for them yourself. Before you decide to make a claim, it's a good idea to receive a repair estimate from an independent insurance agent.
Steps to take to file a car insurance claim for vandalism
Are you a victim of car vandalism? Yes, your car is dear to you and, damage to your car would have broken your heart. Always remember: Do not panic. If you decide to file a claim for the damage, you can do a few basic measures to make the process go more smoothly.
Cite the damage:

Safely document the vandalism once you've assessed the situation and ensured it's not immediately dangerous. Take images from several angles before cleaning or moving anything. You should also keep track of the day and time you noticed the damage, as well as where you parked your car.

Speak with any witnesses –

If anyone witnessed the vandalism, keep their name and contact information.

File a police report

– Make a police report with your local police station. If you're submitting a vandalism claim, you might need a police report. Your car's make, model, and VIN (VIN) are vital information.

Contact your car insurance company:

If you intend to file a claim, you should contact your insurance company as soon as possible and inform them of the damage. If your car insurance company offers one, you can usually do this online, over the phone, or using a mobile app.

Repair the damage to your car:

Your car insurance company may require you to utilize a specific repair shop if you're filing a claim. If not, you have complete freedom to shop around for whatever car repair business you like. Save any receipts or documentation connected to the repairs if you're pursuing a claim for the damage.
Will I have to face any consequences for my car's van
dalism?
In many circumstances, unlike an at-fault collision, a vandalism claim will not increase your premiums. This is because the damage was not your fault. However, auto insurance does not cover intentional damage, such as spray-painting your car for a contest.
Shoul
d I pay out of my own pocket or file a claim for vandalism?
Although comprehensive coverage covers vandalism, it may not be the most cost-effective option. This if the damage to your car is minor. When making a car insurance claim for vandalism damage, consider that comprehensive coverage normally requires you to pay an out-of-pocket deductible, usually set at $500 or $1000. After you've paid the deductible, your comprehensive coverage will only cover the expenses of repairs.
If your deductible is $500 and the cost of repairs is $540, your insurance will only cover the remaining $40. As a result, even if your insurance coverage covers vandalism, it's not always worth it to go through the hassle of submitting a claim. There is one exemption to this rule: in some areas, you are not required to pay a deductible for "safety glass repair." If you live in a state that does not need a deductible for safety glass replacement and your windshield was smashed and vandalized, you would not be responsible for any out-of-pocket costs. The same is true for policyholders who have full glass coverage. This covers the repair or replacement of safety glass without a deductible.
If a deductible is necessary, you should be aware that filing a claim can result in a rate rise. If you're unsure how much repairs will cost, contact your mechanic for a price on the damage before deciding whether to submit a claim.
---
Check out our blogs for info on finding top-rated airport parking, the best parking spots in your city, and affordable car washes near you.
---