Does insurance cover a stolen car? Your comprehensive car insurance will cover your car's actual cash value (ACV). Collision and liability insurance will not cover your stolen car.
Kind of coverage for car theft insurance
You should be insured against stolen cars and other damage due to non-collision incidents such as vandalism or flooding if you have comprehensive car insurance. Suppose your insurance policy includes rental car insurance; you can claim the amount you spent on the rental car. There would be a maximum cap allowed while your insurance company evaluates your claim.
Comprehensive auto insurance is frequently offered as an add-on to your existing policy, but you should check with your insurance provider to see if it is included in yours. If it isn't, you won't be able to file a claim for compensation if your car is stolen. Liability insurance is typically the bare minimum of coverage for most drivers, and it's crucial to note that it doesn't cover car theft. Rather, it protects you from harm to other people's property, as well as other cars and their drivers.
Collision insurance covers the expense of repairing your car in the event of an accident but no other cars. It does not, however, include coverage for another car or your car being stolen.
Did your car get stolen? Follow these steps before you file for insurance
If your car is stolen, you must act quickly to begin a smooth claims process with your insurance company. When you believe you've been a victim of car theft, you should first double-check that your car is indeed stolen. Confirm where you parked your car and that it hasn't been repossessed. If you are behind on your auto payments, this is a genuine possibility.
Contact the authorities and file a police report for your stolen car. After that, you can begin your insurance claim. When you report a theft to the police, they will enter your car details into national and state databases, making it more difficult for the thieves to resell it.
File a police report:
Insurance agents advise filing a police complaint as soon as possible, preferably within 24 hours of the incident. This is not only a legal necessity, but it will also help you find your car as quickly as possible.
When filing a police report, you must include the following information:
VIN (Vehicle Identification Number)

Car's model, make, and year.

Location of the theft and the time it occurred.

Whether or not the car has a vehicle location device.
When filing your police report, be as truthful as possible with the information you provide. Fraud is an unfortunate fact of life, and the authorities may initially accuse you. So, to help oneself, you must provide as much accurate information as possible.
You must now notify your car insurance company to begin the claims process after filing your police report.
File an insurance claim:
Your insurance company, like the police, wants as much information as possible. You'll need the following information to file your insurance claim:
Certificate of Title

Keys to the car before and after the theft

People who had access to your car

The detailed description of your car (mileage, service records, options, and upgrades)
The extent to which these products are protected varies by state, and your homeowner's or renters insurance policy may also provide the essential insurance coverage. Any information about your lease or financing firm, as well as your account numbers, if relevant.
Your insurance provider may run a credit report on you to ensure that all of your accounts are in good standing. If you have a lot of debt and claim that your car was stolen, it may appear suspicious and arouse suspicions of fraud. This is why it's critical to be completely honest while providing information.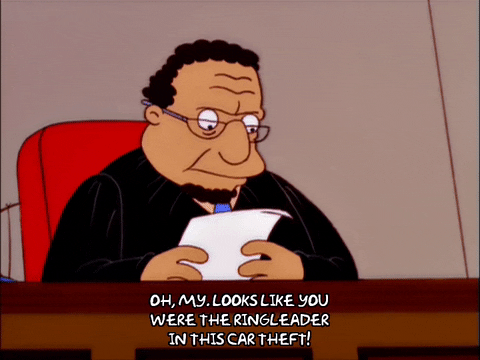 A short guide to ACV 
Your car's actual cash value (ACV) is the total replacement value minus wear and tear depreciation. This does not include any insurance deductibles that are owed. To arrive at an appropriate valuation, the insurance adjuster will consider various factors, including your vehicle's age, make, model, accident history, and Blue Book value.
Certain factors, such as aftermarket upgrades like improved stereos or cameras, will be ignored by your insurance adjuster when calculating the value of your car. If you have homeowners' or renters' insurance, you can file a claim subject to specific deductibles. This is applicable only if the theft of your car occurs, not at your home.
Got your stolen car back? Follow these steps
In the event the police recover your stolen car, your insurance company will claim it. If you haven't yet purchased a replacement car with the funds, you have the option of returning the funds for your new car. Your car insurance company will determine your claim based on its uniqueness.
---
Check out our blogs for info on finding top-rated airport parking, the best parking spots in your city, and affordable car washes near you.
---