Lights! Camera! Action! But wait, where are the lights? Driving without lights at night can lead to more than just a dim view of the road ahead—it can land you in hot water with the law. We will shed light on whether driving without lights at night is a driving penalty. So buckle up, grab your popcorn, and dive into the dazzling world of driving regulations!
Why did the car go to therapy? It had an issue with its headlights—it just couldn't see things in the right light!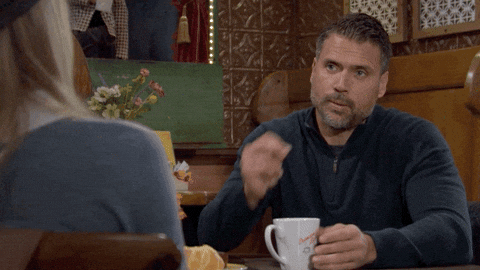 In the US, anyone who drives a car without caring about the safety of other people on the road or crossing the road is considered to be driving recklessly. Driving at night without the headlights on can be dangerous because it is harder to see the road when the lights are off.
Most reckless driving charges are misdemeanors, but based on how bad the accident was, the charges can be raised to felony offenses.
Federal Law on Driving without Lights
Under federal law, all cars must have two or one working headlight. Cars and trucks must have two headlights, while bikes only need one. 
During the night or the day, the lights must be on when:
It's dangerous outside because it's wet, snowy, icy, or foggy.

Driving on roads in the mountains

If signs are telling you to use lights,

Just before it gets dark when the sun is rising or setting and making it hard to see.
Know how to clean your Headlights: Read to know more!
Basic Laws of Driving without Lights
The road rules in the US take a lot of work to understand. Each of the 50 states makes its laws, so there are 50 ways to use flashlights at night. Many of them are the same, though, and if you follow some general rules that you can use anywhere in the US, you shouldn't get pulled over.
When it's dark outside, or vision is low, US drivers must turn on their headlights even during the day. Some states are more specific and say that headlights must be turned on 30 minutes after sunset and turned off 30 minutes before morning. 
Many states have clearer rules about what it means to have low visibility, but the exact meaning varies from less than 400 feet to less than 1000 feet.
No state makes an exception for well-lit roads, so drivers should always keep their lights on when vision is low.
States also have different rules about punishing people who break this law, but all of them fine drivers between $130 and $200 if they don't use their headlights. Some states also make people who break this rule go to driving school, which can sometimes cost extra.
What Kind of Lighting Should a Car Have?
People like to put together or fix up their cars. If someone wants to do that or buy their car, they have to make sure it was made in the state laws
According to the law, all cars must have:
There are two headlights on the back of the car, one on each side. They can be seen from at least 500 feet away.

Two on the front and two on the back serve as parking lights.

When the driver presses the brakes, the red or orange brake/stop lights on the back of the car light up.

Turn signs tell the driver which way the car is going to turn.
There are other things a car must have before it can be driven, but these lights help the driver see better at night so they don't get into an accident.
Headlights can also be turned up or down on days with very bad weather. "High beams" are helpful at night when there isn't much or any street lighting and you can't see the road.
When should you use High and Low Beams? Read to know more!
What Could Happen if You Drive Without Headlights?
When it's dark, you can't see a car that isn't lit up, and the driver can't see around them well enough to avoid obstacles. 
Some accidents that can happen if headlights and taillights aren't used:
A car driving without headlights will collide with another car

A pedestrian or rider can be hit by a car driving without headlights.

A car not lit up in construction zones can run into barriers or other hazards.

Nighttime animals can get hit by a car that isn't lit up, which can damage the car.
The driver of a car with no lights will be charged with reckless driving and could face fines or jail time based on how bad the accident was. Also, the driver's insurance rates will increase after a crash, especially if it is their fault.
The driver's record is a big part of how much car insurance costs. If a car has even one accident or traffic ticket, the insurance company can raise the rates or stop covering the car.
Lights, Camera, No Action! The Law's Perspective
Picture this: you're driving under cover of darkness, feeling like a star in your movie, when suddenly a police car pulls you over. The officer approaches your window and delivers a classic line: "Do you know why I pulled you over? Your lights are MIA!" That's right; driving without lights at night can be penalized.
Lights Out: The Penalties
Driving without lights at night can have consequences as severe as a dramatic plot twist. Depending on the jurisdiction, the penalties can vary. You might face a fine that could dim your bank account, points on your driving record that lingers like a recurring villain, or even a mandatory visit to traffic school, where you can learn the "bright" way to drive.
The Dark Knight's Advice
Even superheroes like Batman understand the importance of lights. Remember when Batman told Robin, "Always use the Batmobile's headlights, Robin! We don't want to crash into the Bat-Signal again!" Maybe he didn't say that exactly, but you get the point. Driving without lights is as reckless as driving the Batmobile without the Bat-Signal activated—dangerous and against the law!
Lights On, Safety First
Driving without lights at night is a legal concern and a safety hazard. Without proper illumination, you become a shadowy figure on the road, potentially invisible to other drivers. Remember, being seen is crucial to avoid accidents and ensure a smooth ride for everyone.
TL;DR
You will be fined in every state if caught driving at night without your headlights. Depending on your state at the time, the fine can cost anywhere from $130 to $200.
Some states will also make you take a driving class if you get a ticket like this. Most of the time, these classes cost more than you've already paid. If your state has a points system, you could also get points on your license.
Bottomline
Lights are the unsung heroes of nighttime driving. So, next time you're about to hit the road after sunset, channel your inner movie star and ensure your lights shine bright. Driving without lights at night is more than just a driving penalty—it's a risk to your safety and the safety of others. So keep those lights on, stay legal, and enjoy the ride with peace of mind. Keep calm and drive safely, folks!
---
Harness the real power of real-time monitoring with the Way.com Super App. This app helps you find a parking spot, and get quotes for auto insurance and refinancing, find the cheapest car wash and EV chargers near you, and get cash back on gas. Way.com will take care of everything you need for your car!
No one knows your car like Way Does!
---