When the heroes combat the evil in a Hollywood movie, cities, buildings, and cars are victims. In effect, they are wrecked, totaled, and demolished. Following this destruction, you would have wondered, "How much is that going to cost?" Hollywood explicitly enjoys wrecking expensive cars. Furthermore, there are so many amazing car chase scenes that it's difficult to fathom a world without them. There is particularly nothing like the thrills of a car chase that can get your heart pounding. Specifically when it culminates with a spectacular accident or explosion. Hollywood has undeniably and joyfully destroyed some of the most expensive cars ever created, from silent-era comedies to recent blockbusters.
Here's a list of expensive cars that Hollywood has famously destroyed, or at the very least harmed, on screen.
Lykan Hypersport – Furious 7
Lykan Hypersport Supercar met its fate in Furious 7. If you enjoy movies with a lot of action, excellent cars, a little romance, and lots of mind-numbing destruction, then the Fast & Furious franchise is for you. 
The Lykan Hypersport Supercar is the most expensive car ever destroyed by a major Hollywood movie. It is estimated to be worth $ 3.5 million! Only seven units exist, one of which was destroyed by the movie franchise. Or did they? W Motors did make a car for the movie that looked exactly like the Lykan, but they left off some of the more expensive parts so that the franchise didn't damage one of the seven original cars.
Aston Martin DBS – Casino Royale
Casino Royale introduced a new lead, Daniel Craig, and a new Aston Martin. Fans were ecstatic to see Daniel Craig and the Aston take to the air, but the DBS was far too stable to turn over. To get it to roll, they had to put a canon underneath it. The DBS didn't go on the market until 2007. 
Lamborghini Murcielago LP640: The Dark Knight 
Bruce Wayne (Christian Bale) in The Dark Knight prevents an assassination attempt by allowing a truck to crash into his Lamborghini Murcielago. Bruce Wayne was wealthy enough to probably not mind wrecking his Lamborghini Murcielago. Because they always have extreme styling, a Lamborghini is a car you want to drive if you want everyone to notice you. In conclusion, they are always the loudest cars on the road. These cars also sell for more than $315000 on the open market.
Fun fact: Murcielago is the Spanish word for bat. 
1967 Corvette Stingray: Con-Air 
The top of the Corvette heap is the 1967 Stingray that was tied to a plane and dumped to the ground in "Con Air." The gorgeous 1967 Corvette Sting Ray was taken into the air by a jet and smashed through a control tower. He was not pleased with Marshal Vince Larkin 'borrowing' it. They were pretty much the fastest cars you could buy back in the day. These days, they're worth quite a bit. In 2017, one '67 Corvette sold for $675,000, while Stingrays often sell for six figures.
1961 Ferrari 250 GT California: Ferris Bueler's Day Off
Cameron accidentally wrecks his father's prized property, a 1961 Ferrari 250 GT California, but you don't get too worked up about it. The stunt car that was damaged and the car that was utilized in the filming were both reproductions. That didn't stop a bidder at an auction in 2010 from spending $122,000 for the undamaged replica.
In January 2021, one of the fake Ferraris used in the film sold for $396,000. A genuine 1961 Ferrari 250 GT is valued between $4 and $10 million. Because there were so few of them, they were always extremely valuable.
1969 Mercedes-Benz 280SE cabriolet: The Hangover
The groom's father-in-law's 69 Mercedes is wrecked at this bachelor party, and it reveals everything about the father-in-law. The Hangover depicts the type of man who currently owns these classic cars: affluent, middle-aged guys. According to reports, five duplicates of this beauty were made for the film, one for each level of damage it receives. If the makers had used genuine cars, the cars would have been worth upwards of $100000 each. 
The five cars manufactured were sold on eBay after the film, but the quality was questionable because they were only built to handle filming for a few weeks. It was previously on the market for $95000. But they didn't get the asking amount of $20000 at the time.
Ferrari F355 Spider: The Rock
Dr. Stanley Goodspeed (Nicholas Cage) requires a car for an unexpected chase. So he casually 'borrows' a Ferrari F355 Spider. Is there a better way to pursue down a Hummer driven by a former MI6 agent (Sean Connery) through San Francisco's streets? 
The thrilling car chase was memorable. The chase culminated in the Ferrari's unfortunate destruction by a derailed city car. The 1996 Ferrari Spider was originally valued at $130,000. 
Porsche 917: Le Mans
Steve McQueen is well known for his car chase in "Bullitt." McQueen's 1971 vanity project "Le Mans," in which he drove a Porsche 917, isn't well known. When you talk about racing cars, they're always pricey. McQueen almost went bankrupt because the movie was a massive box office disappointment. In 2017, the Porsche 917 was sold for $14 million.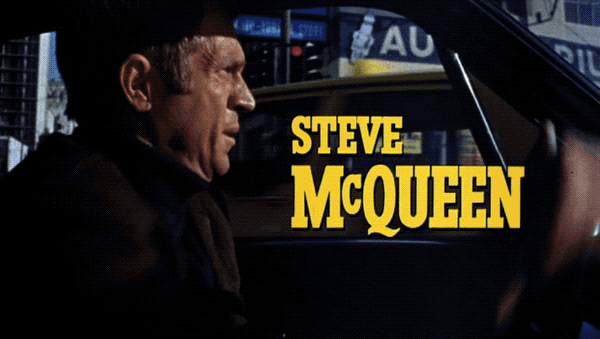 Lamborghini Huracán: Doctor Strange
You buy a Lamborghini to show off your affluence to the rest of the world. Lamborghinis are supercars that are even crazier than Ferraris. These are billionaire playboys' cars. At least one of the six Lamborghini Huracán LP610-4s utilized in filming "Doctor Strange" (each worth over $238,000) was wrecked.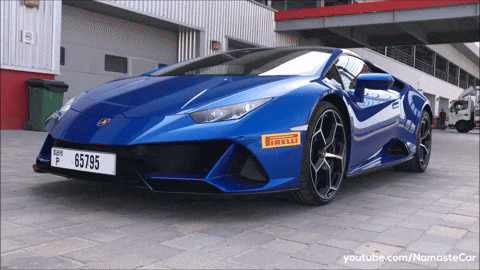 Ford Falcon XB GT Coupe: The Road Warrior
In "The Road Warrior," Mad Max's car explodes. That specific Falcon, the V8 Interceptor, was never sold in the United States. You'll need to ship a Falcon from Australia to the United States, and it's an extremely costly procedure. Like the 1973 model one shown in the first film, Ford Falcon XB GT can sell for over $150,000.
Lincoln Continental: The Godfather
Vintage cars add to the cost of period films, but while "The Godfather" was being shot, Paramount received a terrific deal on this 1941 Lincoln. It was probably not worth that much in the 1970s. In the early 1940s, they were considered luxury cars. Today it is considered to be one of Hollywood's most expensive cars. They can fetch up to $50,000.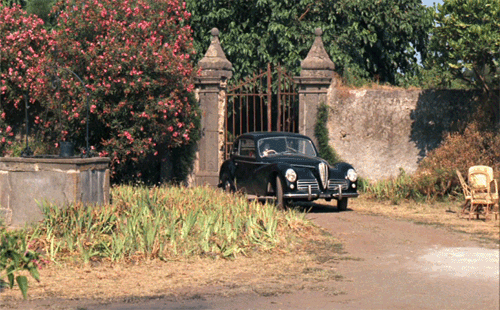 Porsche 928: Risky Business
Porsche did not make cars like the 1979 model that young Tom Cruise drowns in the lake, and the 928 is a forgotten Porsche model. It didn't sell too well. They look like spacecraft, and they have these strange popup fog lights in the front that look like crazy frog eyes. Today, a 928 in pristine condition can fetch up to $60,000.
DeLorean DMC-12: Back to the Future 
The demolition of a vintage car has never had audiences cheer as much as it did in Back to the Future. Inextricably linked are the "Back to the Future" trilogy and the DeLorean DMC-12. In 2011, DeLorean sold for $500,000, whereas normal DeLoreans can sell for $50,000.

1967 Shelby Mustang GT500 – Gone in 60 Seconds    
Five of the twelve duplicates created particularly for the film did not see the light at the end of the tunnel. The creators wanted to improve the car's appearance, so they installed a unique body package. They wanted to make the car stand out from the rest. In 2013, one of the movie cars sold for $1 million.
1970 Dodge Charger – Fast and the Furious 
In any list of cars in films, the cursed Dodge Charger must be mentioned. Undoubtedly the Dodge Charger has long been one of Hollywood's favorite expensive cars to crash.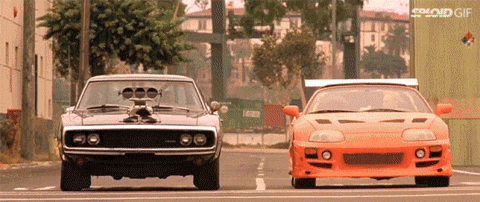 All of Dominic Toretto's customizations are what make his 1970 Dodge Charger so desirable and expensive. You could fit a huge engine into it since it was so big. It has a roll cage, an aftermarket engine, possibly different wheels, and most likely a changed suspension in the movie. A good-condition Charger is worth more than $40,000.
---
Check out our blogs for info on finding top-rated airport parking, the best parking spots in your city, and affordable car washes near you.
---