As the world shifts to greener modes of transportation, it's time to say goodbye to our beloved gasoline cars. Way.com predicts a bumpy road as global phase-outs of gasoline cars gain momentum, signaling the inevitable bust of combustion engines. It's like Thelma and Louise driving off a cliff into an electric future! Read to find out more!
The world is changing, and the automotive industry is no exception. As we move towards a more sustainable future, the combustion engine is going bust, and gasoline cars are not the focus any more for major automakers. This global phase-out of gasoline cars may seem bad news for some, but there's no need to panic. As with any significant change, there are opportunities for growth and improvement.
The combustion engine has existed for over 100 years, powering vehicles from Model Ts to luxury sports cars. But with gas prices soaring and climate change becoming increasingly concerning, governments are now looking at phasing out gasoline-powered vehicles in favor of more sustainable alternatives. 
This means that carmakers will need to shift their focus away from traditional internal combustion engines (ICE) towards more eco-friendly options such as hybrid or fully electric powertrains – something they've already started doing in some parts of the world. For example, Norway recently announced that all new passenger cars sold after 2025 must be zero-emissions vehicles! 
It's not just Norway either; other countries have also taken steps towards banning ICE vehicles too: France plans to outlaw them by 2040, while India wants all its new car sales by 2030 to be electric only – talk about fast & furious changes!  
Are you tired of driving around in circles looking for an electric vehicle (EV) charger? Well, don't worry because Way.com has got your back! With our handy app, you can find EV chargers faster than you can say "Flux Capacitor."
Background of Phasing out Gasoline Cars
On February 14th, 2023, the European Parliament decided to speed up the phasing out of gasoline cars. The EU parliament passed a law to phase out cars with combustion engines. This will have a significant effect on the auto industry in the European Union.
By 2035, automakers must reduce CO2 emissions by 100% on all new cars they sell. This will make selling new cars that run on fossil fuels impossible in the 27-country bloc.
It also says that CO2 emissions from new cars sold after 2030 must be 55 percent lower than in 2021. This is much more than the current goal of 37.5 percent. Compared to 2021 levels, CO2 levels in new vans must be cut by 100% by 2035 and 50% by 2030.
The parliament passed the rule with 340 votes in favor, 279 against, and 21 abstentions.
Why are Gasoline Cars being Phased out?
To understand why the phase-out of gasoline cars is necessary, we must closely examine the science behind it. When gasoline is burned in a combustion engine, it releases carbon dioxide and other harmful emissions into the atmosphere. These emissions contribute to climate change, air pollution, and other environmental problems. The solution? Transition to electric vehicles.
Now, you may think, "But what about the thrill of driving a gas-guzzling sports car? Will I have to give that up?" Not necessarily. Electric vehicles are becoming increasingly sophisticated; many offer comparable performance levels to their gasoline counterparts. Look at the Tesla Model S or the Porsche Taycan, which can go from zero to sixty in under three seconds.
It's hard to imagine a world without Vin Diesel and his gang of street racers tearing up the streets in their modified muscle cars. It may be time for a new kind of hero. Electric vehicles may not have the same rumble and roar as a V8 engine, but they offer a unique sound and a new driving experience.
Ripple Effect across EU borders
In August, California set a phase-out date for new sales of these vehicles, also for 2035. Under the Federal Clean Air Act, 17 states had previously tied their vehicle standards to California's, but now several want out. 
Washington, Oregon, Connecticut, Massachusetts, New York, Vermont, and Delaware, less than half of California's former allies, are going along with California's decision or are likely to do so soon.
At first, it was thought hybrids would also be phased out in California. However, some advanced hybrids with big batteries will now be allowed. Canada, Slovenia, Singapore, and Japan are also phasing out hybrids positively, but most countries want them gone by the time their ban date comes up.
On the other hand, Sri Lanka has the most demanding goals of any country. By 2040, all combustion engine cars, tuk-tuks, and motorcycles will be banned from the roads. But the country has also gotten attention worldwide in recent years for passing broad laws that were hard to carry out. 
Havint the Way.com app is like having your KITT from Knight Rider guide you to the nearest charger. And just like Doc Brown from Back to the Future, we're always thinking ahead and ensuring you never run out of juice.
In some ways, it can be easier to get rid of gas cars in smaller countries that don't have their own car companies or companies that make cars. 
Cape Verde and many other countries signed the COP26 declaration to stop selling new cars with combustion engines by 2040. However, the country has set an internal goal to do this even sooner, by 2035. 
To do this, it would only have to stop letting gas-powered cars into the country by that date.
Challenges with the Move
Of course, some challenges still need to be addressed before electric vehicles can take over the roads. One of the biggest hurdles is the availability of charging infrastructure. There aren't enough charging stations in many parts of the world to support a large-scale transition to electric vehicles. But as more and more people make the switch, the demand for charging stations will increase, and companies will be incentivized to build more of them.
Another challenge is the cost of electric vehicles. While prices have come down in recent years, they're still out of reach for many consumers. But as more manufacturers enter the market and competition increases, prices will likely continue to fall. And with government incentives and tax credits, electric vehicles are becoming more affordable daily.
It's important to remember that the phase-out of gasoline cars isn't just about the environment; it's also about energy security. Many countries rely heavily on imported oil to power their transportation systems, which can be a significant economic and political vulnerability. 
Why wait? Download Way.com now and start charging your EV with ease. We promise it won't take 1.21 gigawatts to find a charger anymore!
What will happen to Gasoline Cars post-2035?
After 2035, it is expected that the production and sale of new gas cars will be significantly reduced and eventually phased out altogether. This means that people will no longer be able to buy new gas cars, and the existing gas cars on the roads will gradually become a smaller portion of the overall vehicle fleet.
Gas cars could become collectors' items or be used for specific purposes, such as racing or off-road activities. However, the demand for gas cars will decrease over time as people transition to electric vehicles (EVs) and other alternative modes of transportation.
It is important to note that the phase-out of gas cars is happening over time. It will gradually require significant investments in EV charging infrastructure and other alternative transportation options. Ultimately, the transition to a more sustainable transportation system will require a collective effort from governments, businesses, and individuals.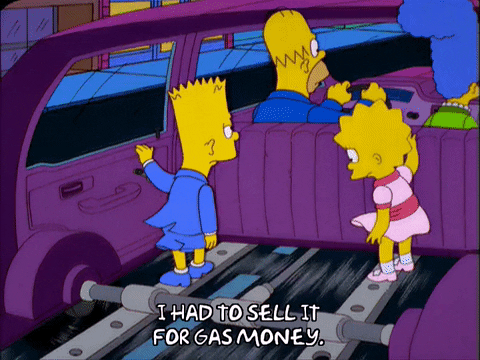 Future of Transportation
So, what does the future of transportation look like? It's hard to say for sure, but one thing's for certain: it won't be boring. As electric vehicles become more prevalent, we'll see new designs, technologies, and ways of thinking about mobility. 
But don't worry, petrolheads – there's still hope yet, as many automakers are investing heavily into developing hydrogen fuel cell technology which could provide another viable alternative for those who want the convenience and performance of an ICE but without the environmental impact. 
Final Thoughts
The phase-out of gasoline cars is necessary for a more sustainable and secure future. While there may be some challenges along the way, there are opportunities for growth and innovation. So, let's embrace the change and look forward to a world of clean, quiet, and efficient transportation. And who knows, we'll even get a few new classic car movies featuring electric vehicles. Imagine Vin Diesel in a souped-up Tesla, racing through the streets of LA in a high-stakes chase. It could happen!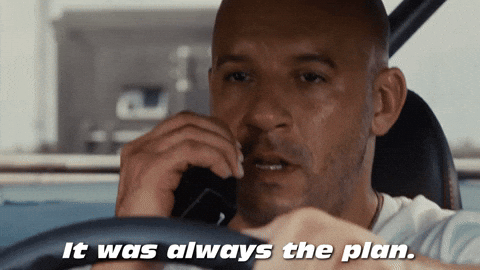 Ultimately though, whatever form your next vehicle takes – whether it runs on electricity or hydrogen fuel cells – one thing is sure: we can expect a much cleaner planet if we make this switch soon enough. So let's get cracking before gasoline cars go bust once and for all!