Have you heard about the Gas Guzzler Tax? Are you scratching your head? The rule was designed to encourage consumers and automakers to be more aware of fuel usage. Still, because of its archaic origins, it has complicated matters for everyone affected. 
When a new car doesn't achieve minimal fuel economy threshold values, producers must pay a "Gas Guzzler Tax charge." The Energy Tax Act of 1978 included provisions known as the "Gas Guzzler Provisions" designed to deter manufacturers from creating and consumers from buying inefficient cars, minivans, trucks, and sports utility vehicles.
Although you won't be directly responsible for footing the gas-guzzling cost, you will pay for a more expensive line item on the ticket for your new car.
Way.com can help if you're looking to refinance a new car or are aware of your current car's tendency to consume too much gas. We'll go over everything. These include tax entails, which cars are affected, and how to get a cheap auto insurance plan to reduce the tax burden.
What does Gas Guzzler Tax mean?
The Environmental Protection Agency (EPA) rates vehicles with poor fuel economy ratings, and this additional cost are known as the "gas guzzler tax." The fee varies from $1,000 to $7,000 depending on the efficiency of each car.
Notably, the gas guzzler tax has only ever applied to passenger cars up until this point. In the future, though, it might be applied to trucks, SUVs, and crossovers.
How the Gas Guzzler Tax works
The combined city and highway fuel efficiency of a car, which must be higher than 22.5 mpg, serves as the basis for the gas guzzler tax. Before sales start each year, every automaker must ascertain their vehicles' fuel efficiency ratings. They must then follow the EPA's rules to compute the tax for each application model. 
The actual tax is calculated depending on the number of gas-guzzling cars sold after each model year's production cycle. The manufacturer or the importer is responsible for paying the total tax amount after it has been computed.
You won't be subject to the gas guzzler tax if a car achieves at least 22.5 mpg on combined city and highway driving. However, the car will be subjected to a $1000 charge if it earns less than 22.5 mpg. In addition, a $7,700 premium will be added to the gas guzzler tax if it only earns 12.5 mpg or less.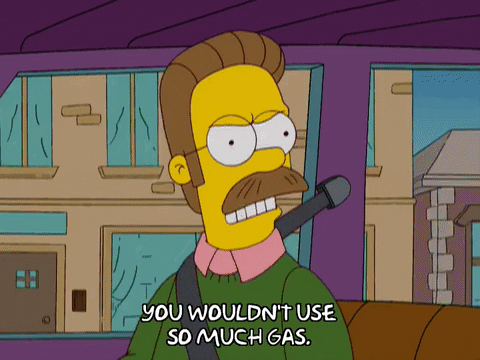 What to keep in mind about your car
It would be best to read the window labels on the cars you're thinking of leasing or purchasing, given the current high cost of gas. The gas guzzler tax won't be directly your responsibility, but it will increase the cost of some cars at the dealership.
Gas Guzzler Tax affected cars
Since expensive models typically use the most gas, these cars aren't fuel-efficient. 
Cars with the worst gas mileage are
The Chevrolet Corvette was one of the few vintage American cars subject to the tax.
Cars exempted from Gas Guzzler Tax
Trucks, minivans, and SUVs are exempt from some of the gas guzzler tax's restrictions, which is fortunate for manufacturers. While high-end, luxury cars are notoriously exempt from the gas guzzler tax, America's most popular vehicles, such as SUVs, pickups, and minivans, are often subject to it.
Here are some well-known models that don't have higher, more expensive gas prices:
Insurance for Luxury cars from Way.com
Many of our users have saved $971 yearly by finding full comprehensive coverage for premium cars with Way.com! Because of its lack of fuel efficiency, gas is not the only thing you'll be spending a lot of money on in a luxury car. High-end or vintage car insurance is typically pricey, but Way.com makes it unnecessary.
Comparison shopping is the key to locating low insurance rates, regardless of the car you drive. The good news is that accessing the most competitive quotations won't require you to make a time-consuming phone call. 
After downloading Way.com, we will quickly find you a policy that's just right for your car. Way.com will assist you in settling and canceling your previous policy once you have the insurance of your choice. In addition, before each policy renewal, you'll also view updated quotations, which can help you save an average of $971 a year!
---
Here's more info on top-rated airport parking, the best parking spots in your city, affordable auto insurance, easy auto refinance, and high-quality car washes near you.
---