Did you blow out fifteen candles on your birthday? If you are in Georgia, you can apply for Instructional Permit at 15. Obtaining a driver's license in Georgia can be a difficult task.
Way.com is dedicated to making driving as painless as possible by condensing all of the information you'll need into a single, easy-to-navigate article. This article will go over everything you need to know about getting your Georgia driver's license.
Who must have a valid Driver's License in Georgia?
Everyone who drives on public roads and highways in Georgia must have a valid state driver's license. In addition, within 30 days of becoming a complete resident, anyone moving from another state must obtain a license. 
Who are considered to be the residents of Georgia?
Permanent resident address

School-aged youngsters

Work in the state
How to get Driver's License to drive in Georgia
Instructional Permit (Ages 15-18)
You can apply for an instructional permit after you reach the age of 15. You will have to go to your local Georgia DDS customer service facility to do this.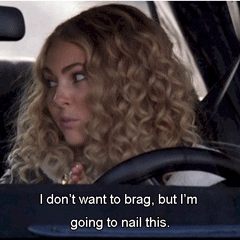 On the day you go to the DDS to get your permit, do the following:
Identity, Social Security number, and residency verification. All documentation must be originals- no photocopies.

Form DS-1, Verification of School Enrollment, signed and notarized by your school. (If you are under 18 and not enrolled in school, you must show proof of graduation)

To sign consent on your permit application, you must bring a parent or guardian. They can also cancel this consent before you reach the age of eighteen.

You must pass a vision exam, either with or without corrective lenses. 

You must wear corrective glasses while driving if you require them to pass the exam.

Any out-of-state licenses, permits, or identification cards must be surrendered.

There's a $10 knowledge test based on traffic signs and restrictions. 

This test must be completed at least 30 minutes before the office's closing. The test has 20 questions, and you must answer 15 of them correctly to pass. If you fail the exam, you must pay a $10 retest fee for each attempt. 
You may drive once you have your permit as long as a licensed driver is in the front seat next to you. This license is valid for two years.
Provisional License (Ages 16-18)
In Georgia, obtaining a provisional license differs based on your age. If you are under 17, you must finish 30 hours of classroom instruction or an online driver's education course before applying for a temporary license.
However, it is suggested that everyone take the course to improve their road knowledge regardless of age. In addition, you may be eligible for a cheaper insurance rate if you take the course. You must also complete 6 hours of on-the-road practice with a registered driving instructor and 40 hours of logged driving practice, regardless of age. 
Make sure you meet the following requirements on the day you go to the Georgia DDS to apply for your provisional license:
Bring approved documents to establish your identification, date of birth, social security number, and US citizenship or legal status.

Bring a signed and notarized evidence of school enrollment form DS-1 from your school within the last 30 days to your visit.

Sign your application with a parent or legal guardian. They can also withdraw this privilege at any moment.

Bring your Alcohol and Drug Awareness Program certificate of completion. 

If you have any out-of-state licenses or permits, you must surrender them.

Pass behind-the-wheel test. For the exam, you must bring your car, complete with registration and evidence of insurance. In addition, you should exhibit your driving skills and your knowledge of driving regulations and standard safe driving practices during the test. If you fail the exam, you will have to wait one day before taking it again. Then an additional seven days for each failed test. 

Take a photo of yourself.

Pay your license's relevant fee. A temporary paper license will be issued to you, and your permanent Georgia provisional license will arrive in the mail within 30 days.
Restrictions on Georgia Provisional Driver's Licenses
Between 12 a.m. and 6 a.m., no driving is permitted.

Drive with immediate family members for the first six months.

You are not permitted to drive the car with more than one unrelated passenger during the second six months.

No driving with more than three passengers under the age of 21, excluding direct family members, for the duration of the period.

Unrestricted Georgia Driver's License (Ages 18+)
The requirements for obtaining a full driver's license in Georgia depend on whether you held a learner's permit or provisional license before turning 18:
Learner's Permit – 

Once you turn 18, you can skip the provisional license if you have held a Learner's Permit. In addition, as part of your application, you will take a road test and verify that you have completed 40 hours of driving practice, including six hours at night.

Provisional License – 

You can swap your Provisional License for your full license if you have one. You must drive with a provisional license for the first year and a day. In addition, you must not have had any suspensions, revocations, or serious offenses in the previous 12 months. You won't need further paperwork or testing to enhance your license if you meet these prerequisites.
If you don't have a license or a permit, you'll need to complete the requirements for both a permit and a provisional license. When you apply for your full license, you will also have to take a knowledge exam, a behind-the-wheel test, and a vision exam.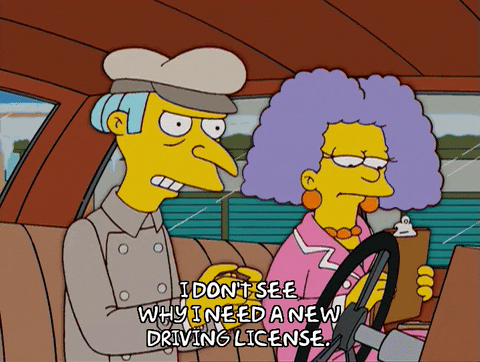 Documents to keep in hand for Georgia Driver's License
Before applying for your Georgia driver's license, you will be required to provide certain documentation. Here you will find the complete list of approved documents:
Identification verification (secure DL/ID preferred)

Evidence of the Social Security Number

Evidence of enrollment

Parental consent if you are under 18

Evidence of driving hours (once you have your permit)
That's all there is to know about getting your Georgia driver's license. With all of these procedures, you'll want to be sure you follow the directions to the letter to avoid any problems later on.
Here's more info on top-rated airport parking, the best parking spots in your city, affordable auto insurance, easy Auto refinance, and high-quality car washes near you.