Car insurance might be difficult to obtain if you do not have a permanent address. Car insurance companies use your location as a primary rating element since it allows them to assess the risks offered by the area you drive most frequently: density, traffic accidents, and weather can all figure into this calculation. 
Insurance companies may view you as too risky to insure if you don't have a stable address. So let's dig deeper into why your address matters and how you may obtain affordable auto insurance.
Importance of Address for Car Insurance 
Some customers believe that requiring a permanent address as part of the insurance application process is discriminatory. An insurance company's reliance on this data piece involves risk assessment.
An insurance provider will price your coverage based on historical claims and population data for your ZIP code. But unfortunately, an insurance provider can't estimate the risk they'll face without a permanent location for the car.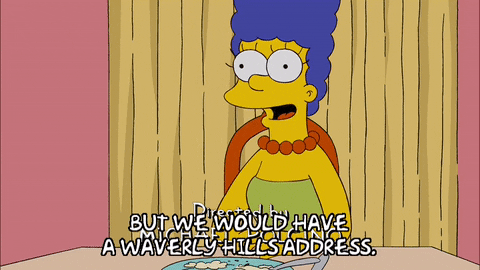 Get Car Insurance without an Address
A few factors influence your ability to obtain insurance coverage without a fixed address. First, you should be able to purchase a policy even if you don't have an address since you're waiting to move into a new apartment or home. Many insurance providers may issue a quote tailored to your new house if you've signed a lease and are waiting to move in.
If you're staying with a friend temporarily, you can try to purchase an insurance policy for your friend's address. That counts as your listed address because that is where the car will be parked. This address should be updated once you have moved into your permanent residence.
Can you get Car Insurance if you are Homeless?
Many U.S. jurisdictions need proof of insurance coverage before you can register your car. Car insurance might be difficult to obtain if you are homeless or live in your car. A client who lives in their car poses a significant risk to an insurance provider. If you're homeless and need auto insurance, park your car at a friend's house and get a quote using their location. When the car is not in use, you must park it here.
If your insurer discovers that you are not maintaining the car at the given address, they may cancel your coverage or refuse to pay a claim if you have one.
Steps to insure a car with no Permanent Address
Car insurance is required by law. However, it is primarily used to cover losses suffered from a car accident. This covers any injuries sustained as a result of the mishap. Dealerships will not allow you to drive off the lot without car insurance if you are trying to buy a car. But what if you don't have a fixed address to which you may send your auto insurance? 
You can't buy insurance without a physical address, but there are ways around this.
Step 1:
Determine which insurance coverage your state requires. You can then decide which form of coverage best suits you and your budget.
Step 2:
Understand the jargon used by insurance companies to understand your alternatives better. For example, get to know the term "deductible" in detail. When you are at fault in an accident, you will be compelled to pay a deductible. A deductible is the amount of money you must pay before your insurance provider pays any benefits. 
No-fault coverage only covers damage to your car. If you are found "at fault" in an accident and only have no-fault coverage, you will be held personally liable for the damages caused by the other motorist. Both drivers are covered by full coverage, and the other driver is covered by liability.
Step 3:
Look up different auto insurance providers and their prices on the internet. For example, Progressive will let you compare their insurance prices to those of their competitors so you can choose the least expensive alternative. Then, sign up for insurance using your present address or a P.O. box once you've decided which provider best meets your needs. You might also ask a friend or family member if you could use his address temporarily.
Step 4:
Change your mailing address. It's as simple as calling the insurance company and changing your address once you have a permanent residence.
A Tip from Way.com's Corner
Although a P.O. box number can be used to obtain insurance, the insurance company will still require the "garaging" address. They know that the car will not be left overnight at the post office. This information will have an impact on the premium quotes you receive.
Your premium will be lower if you increase your deductible. Only go with this option if you can afford to pay a high deductible on short notice.
Here's more info on top-rated airport parking, the best parking spots in your city, affordable auto insurance, easy auto refinance, and high-quality car washes near you.