The Audi Q3 from the last few model years has a ground clearance of 6.7 inches. This means there are 6.7 inches between the ground and the bottom of a Q3. Even though Audi doesn't give measurements for Q3's ground clearance, other sources do.
If you like how Audi's SUVs look and feel but want a smaller car, the Q3 might be a good choice. The Q3 looks like Audi's bigger SUVs, like the Q5, Q7, and Q8. It is smaller and costs less. 
The compromise: With an Audi Q3, you have to give up space in the back seats and, you guessed it, ground clearance.
Even if you don't take your Q3 off-road, this subcompact luxury crossover SUV will be a pleasure to drive on the road. If you want to learn more, check out this guide on the ride height of the Audi Q3.
Audi Q3 Ground Clearance
Audi doesn't say how high its Q3 model is off the ground, but other sources say that for the 2021 model year, the ride height is about 6.7 inches. 
The outside dimensions of the Q3 trims for 2022 haven't changed, so you can also expect a 6.7-inch ground clearance for that year.
Looking for car insurance for your Audi Q3 that won't make you want to trade it in for a unicycle? Look no further than Way.com! Our app offers affordable car insurance rates and quotes from top companies, so you can protect your ride without breaking the bank.
For a 2022 Audi Q3, you can choose from the following trims, all of which have the exact ground clearance:
Premium 40

S Line Premium

Premium Plus 40

S Line Premium Plus
Audi has lowered the Q3's ride height in the last few model years.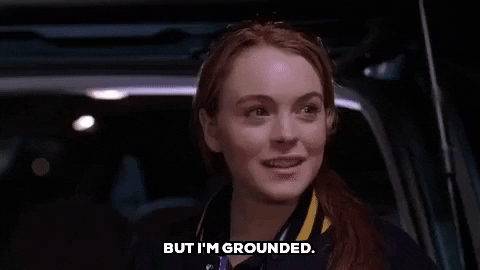 The ground clearance on the first generation was 0.6 inches higher than on the current generation and generations after. 
What we know is:
2011 to 2014: 

7.3 inches

2015-2021:

 6.7 inches
Between 2021 and 2022, Audi didn't change the way the Q3 was built, so the 2022 model also has a 6.7-inch ride height.
The ground clearance of the Q3 should be satisfactory if you want a small crossover that can handle day-to-day driving and driveways with a moderate slope. But we suggest something other than the Q3 for most off-roading trips.
How good is Audi Q3 for off-roading?
Your car should have at least 6.6 inches of ground clearance for gravel tracks. With a ride height of 6.7 inches, the Q3 makes it.
But the larger Audi SUVs have better ground clearance. 
With our easy-to-use app, you won't have to jump through hoops or do a backflip to get a quote. You can do it all from the comfort of your couch – which means more time to binge-watch your favorite shows (or practice your unicycle skills). Download the Way.com app.
Audi Q5 has a ride height of 8.2 inches. The Q7 and Q8 have a ground clearance of 9.4 and 10 inches, respectively. So, if you want to drive your SUV off-road, Audi has better options than the Q3.
Still, the prices of Audi's bigger SUVs are also higher. 
For the 2022 model year, here are their starting prices:
Audi Q5: $43,300

Audi Q7: $57,500

Audi Q8: $70,800
Getting the Best Insurance Rates for Your Audi Q3 with Way.com
If you buy a high-end Audi SUV, you should protect it with the best car insurance policy. We all know that car insurance tends to cost more for expensive cars. 
Way.com can help you find the policy you need at a price you can afford.
The Way.com app is an excellent place to start if you want to save money on car insurance. It does all the hard work of finding cheap quotes from the best-known insurance companies. 
Don't wait – download Way.com and get a car insurance quote for your Audi Q3 today. We promise it won't be a circus act!
Way.com will even help you get a new car insurance policy and cancel the old one.
Way.com will send you new quotes every time your policy is up for renewal so that you always get the best rate. So, you'll always get the best price for the coverage you want. On average, Way.com users save $971 a year on car insurance.