Charging an electric car at a charging station is easy – but what about charging it at home? You may have numerous questions regarding additional equipment, charging times, and more. Here's everything about how to charge an electric car at home!
At the current rate of EV adoption in the US, nearly 10% of all vehicles sold by 2025 will be electric. With additional incentives like the federal tax credit on electric vehicles, it's safe to assume that BEVs (Battery Electric Vehicles) and PHEVs (Plug-in Hybrid Vehicles) will only become more popular in the near future. However, many potential buyers have doubts about whether they can charge electric cars at home. 
The short answer is yes – you can easily charge an EV at home. However, there's more you need to know to get the best experience from your EV. In this post, we break down all the questions you may have!
Can You Charge an Electric Vehicle at Home?
Yes, it is absolutely possible to charge your BEV or PHEV at home. However, depending on what charging speed you want, you can install a Level 1, Level 2, or Level 3 charging unit in your garage with the proper electrical connector to plug into your car.
The charging speed is usually measured in terms of the number of miles (range) added for every hour of charging time. Level 1 units have the slowest charging speeds, while Level 3 are the fastest.
What Are the Different Levels of Charging Units?
Level 1 charging unit
It consists of a 120V AC home connecter kit that can be mounted on the wall and plugged into a standard household outlet in your garage
These can be easily installed in your garage without any professional help, and won't cost much
Level 1 units have the slowest charging speeds for BEVs, with an average of 3-5 miles/hour.
It can be used to charge BEVs that are not used to drive far on a daily basis
However, Level 1 chargers are best for daily charging of PHEVs, since they have smaller batteries
Car connectors used: Tesla, J1772
Level 2 charging unit
Level 2 charging units require a 240V AC circuit and hence needs a supply line directly from the breaker box
You may require the help of a professional electrician to install the special outlet and connect to the domestic power supply
However, they have significantly faster charging speeds ranging from 12-80 miles/hour
It will cost you between $500-1000 to install an L2 charger
They can be installed at home, workplaces, and other commercial areas like shopping malls, parking lots, etc.
Connectors used: Tesla, J1772
Level 3 charging unit
Level 3 units are the fastest charging, with a charging speed of 3-20 miles per MINUTE.
They typically require high voltage direct current (400-480V) and hence are rarely installed at home.
L3 chargers are more expensive than L1 and L2 and hence only installed by EV manufacturers
The Tesla Level 3 chargers are called Superchargers while other companies call them DC Fast Chargers.
Can You Plug an Electric Car into a Regular Outlet?
Yes, most electric cars come with a 120V Level 1 charging unit that acts as a home connector kit. This home charger can be plugged into a regular outlet and uses an electrical cord (usually a J1772 connector) to plug into your car to charge it. If you use an EV for daily driving, we'd recommend installing a Level 2 charging unit in your garage with the help of a professional technician.
Do All EVs Use the Same Connector Plug to Connect to the Car?
No, all EV charging units do not use the same connector plug.
Level 1 and Level 2 charging units use the J1772 connector (also called the 'J-plug')
Tesla charging units have their own proprietary Tesla connector plugs
Nissan, Mitsubishi, and other Asian companies use the CHAdeMO (Charge de Move) plug
Other EV manufacturers use the Combined Charging System (CCS) plug
How Much Does It Cost to Charge an Electric Car at Home?
The cost of charging an EV at home depends a lot on the electricity rates in the state/region where you live, the time of the year, and also whether you cross the peak limits while charging. However, on average, it costs just around $50-60 per month to charge your electric car. This is much cheaper than the $150-200 spent on gas every month!
To elaborate, let's take a look at some numbers. Let's assume that you drive an average of 1200 miles per month and that your EV has an average range of 4 miles /kWh. Dividing the distance traveled by the range, you'll find that your EV consumes 300 kWh every month.
Multiplying that with the average electricity rate in the country ($14 cents per kWh according to the US Energy Information Administration), your estimated cost of charging the EV will come up to $42. Even with slightly inflated rates, you'll find that the cost of charging an EV at home is much cheaper than that spent on gas.
Also read: How much does it cost to charge a Tesla?
How Long Does It Take to Charge an Electric Car at Home?
It will take around 16-20 hours to charge an EV when connected to a 120V Level 1 Charger at home. However, you can cut down the charging time to less than 5 hours if you use a Level 2 charger at home.
Sometimes, certain manufacturers sell several types of home chargers with different charging speeds. For example, Tesla provides 3 types – the Tesla Wall Connector, NEMA 5-15 charger, and the NEMA 14-50 charger – all with different charging times.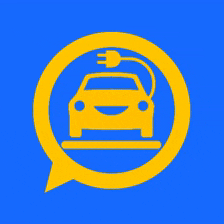 Should I Charge My Electric Car Every Night?
Whether or not you should charge your car every night depends on the amount of driving you do each day. If you're a regular commuter who covers long distances every day by EV, it makes sense to charge your electric car overnight – especially if you use a Level 1 charger.
Even if you use the fast-charging Level 2 charger, you can plug it in when you pull up into your garage and plug it out every night before going to bed.
Can I Charge My Electric Car in the Rain?
Yes, all electric charging stations and charge points are manufactured to withstand, rain, dust, and other types of particulate matter. The charging plugs and connectors and well-insulated against water mixing, short-circuit, and anything that can cause sparks. However, in the interest of proper car care, try to ensure that your EV is safely parked in a garage before plugging it into your home charging unit.
Safety Precautions before Charging an EV at Home
Have a qualified electrician install the Level 1/Level 2 charger in your home
Ensure the charging unit is certified by a nationally recognized testing body
Keep all charging units and cords away from children
Install a residual current device within the charging unit to warn you if there are faults
Periodically check the charging device for complaints, slowness in charging speed, or any other issues
In case anything happens to you home charging unit, also know where to find the nearest public EV charging station for emergency charging.
---
Check out our blogs for info on finding top-rated airport parking, the best parking spots in your city, and affordable car washes near you.
---