Is every car vulnerable to theft? Do car makers take that extra step to make it safe from thefts? Read our list of the hardest cars to steal.
Having your car stolen is a terrible experience, but having a rare and expensive model stolen is even worse. It might seem just as devastating as your first real heartbreak when it's the last thing on your mind before bed.
The lack of good anti-theft technology makes older versions accessible targets for thieves. However, manufacturers have recently made great progress in this area, and most new cars now feature unique anti-theft systems. Some of the newest models of cars are so advanced that they are practically impossible to steal. Don't you think it's true?
Even though anti-theft technology for cars has advanced greatly in recent years, car thieves still regularly discover and employ novel approaches to bypass these safeguards to steal cars. As a result, we have included some of the hardest cars to steal.
Thieves spend much time and effort researching ways to defeat the latest security measures installed in cars. However, never forget that nothing is impossible in a universe where everything is conceivable. Believe it or not, people worldwide strive to steal "The Beast" for bragging rights.
On the contrary, which cars would be extremely challenging for a professional car thief to steal because of their specific characteristics? Look at this list of cars that no self-respecting auto thief would ever dream of stealing.
Tesla Model S and Model X
The Model S remains not only one of the best electric vehicles on the market but also one of the safest in 2022. A Tesla Model S's owner can track the car's location using a smartphone, perhaps the biggest deterrent to theft. But aren't the vast majority of automobiles this way? It doesn't. A signal is transmitted to Tesla if a thief compromises the system or removes the tracker.
And remember, its owners use a key fob to open it when they're nearby. Finally, remember that there are so few Tesla cars on the road that even if you manage to steal a Model S and get away from the police without the battery dying, you probably won't make it very far.
The Model S's cheaper crossover cousin, Model X has the same level of safety features. Features like GPS monitoring and so-called "Sentry Mode," in which the car's cameras record its surroundings even when it's turned off, ready to inform the owner of any suspicious behavior around the car. These features make Tesla's cars extremely tough to steal.
The Model S and Model X are among the least reported stolen cars, with a claim rate of 11 and 12, respectively, compared to the average claim rate of 100.
Jaguar XF
If your Jaguar XF goes missing, you must phone the In-Control center, record a statement with the police, and wait. That's quite neat.
Also, if you double-lock your Jaguar XF, no one will be able to unlock it or start it, not even an expert car thief like Randall "Memphis" Raines.
Land Rover Discovery
With the rise of keyless entry systems, auto thieves have devised a means to unlock and steal cars without the owner's presence by employing a signal amplifier to pick up the key's signal.
Land Rover Discovery employs ultra-wide-band radio technology, transmitting concurrently across various frequencies. This makes it impossible for any relay device employed by the thieves to pick up the key's signal.
BMW X3
When other manufacturers employ relays to boost the key's signal, BMW takes a different strategy. Newer models of BMWs, such as the X3, use a mechanism that uses motion sensors to disable the key's signal after a predetermined duration of inactivity. 
It would be necessary to do this if the owner has been standing in one spot for more than a few minutes and the key is not in their pocket. In addition to being unable to get inside the car, leaving would be extremely difficult without the key's signal.
Nissan Leaf
Are you rubbing your eyes? Still cannot believe it? So the Nissan Leaf is included here? Seriously? 
Look at the numbers, they don't lie, and you won't be so quick to write off the Nissan Leaf. To begin, neither the engine nor the neutral gear will turn if the key is not within a short distance. The inability to send data is crucial and is notoriously difficult for thieves to circumvent. In addition, the GPS tracking system's responsiveness is excellent when trying to locate the vehicle. Considering the potential consequences, most would-be car thieves opt to steal only the necessary components rather than an entire car.
Audi A4
Did you know that the Audi A4 has an extremely low theft rate because of the cutting-edge anti-theft technologies it is equipped with? In addition, the Audi A4's exceptional safety measures include keys equipped with a chip, making it more difficult to start the vehicle with any other device. 
The electronic control unit (ECU) can read information from a chip embedded in the keys. Using plastic keys to start an Audi A4 is now extremely difficult, thanks to this cutting-edge technology. As a result, this car can only be stolen by towing it, which is a heck of a task sure to draw attention.
Mercedes-Benz GL 550 and G63 AMG
How do you achieve that when you want to make sure your car is safe from thieves? The Texas Armoring Corporation (TAC) proprietor created a heavily fortified Mercedes-Benz GL 550.
The Mercedes-Benz G63 AMG performance enhancement reportedly comes in an armored variant. A Mercedes with shotgun-proof glass, strong armor, and a steel plate at the bottom that can resist a grenade explosion is, of course, only meant for the wealthy. Nevertheless, this vehicle is as secure as a fortress. 
Who, exactly, would have the nerve to steal from someone who has a car like that? Again, the name John Wick comes to mind.
Volkswagen Tiguan
The Volkswagen Tiguan has been recognized as the most secure vehicle on the market for good reason. In addition, the Volkswagen Tiguan has one of the best auto alarm systems available.
The low car-theft rate is likely due in part to the electronic engine immobilizer, which prevents the engine from starting with a different key. In addition, the Volkswagen Tiguan has a smartphone app that gives the owner access to the car and includes a stolen-vehicle tracker in case the car is stolen or taken in a heist.
Hyundai Tucson
According to reports, the Hyundai Tucson's anti-theft system does not let it down, despite the car's middling engine performance. You would have a better chance of disarming the alarm system of a Hyundai Tucson by chasing the wind than by cutting the cables beneath the horn, which is where most people would look first. There's also a transponder immobilizer, enough to make any car thief blush.
As a result, it would be difficult for even Grand Theft Auto's Carl Johnson to get away with stealing a Hyundai Tucson.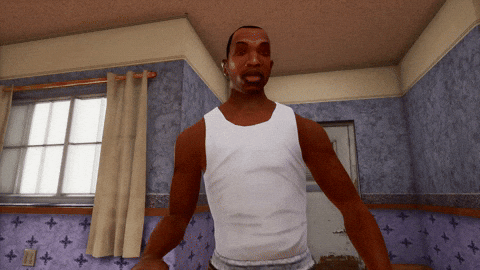 Knight XV
The Knight XV is one of the world's most expensive SUVs at $800,000, but it's worth every penny. Any would-be hijacker who tried to point a gun at the driver from the outside would have an unpleasant awakening. This is because the Knight XV is completely bulletproof, including the glass. A Knight XV is invincible, even to an RPG missile. In addition, the Knight XV is surrounded by cameras, making it impossible for any thief or hijacker to get inside without being noticed.
Lexus HS 250H
The last thing a Lexus HS 250H owner wants is to lose their keys. Do you remember how they used a wire in the movies to raise the door frame buttons? They say it's next to impossible in a Lexus HS 250H. The unlock buttons can be programmed to release when raised automatically. Good luck to any thief who tries to use the pull-up method to steal the Lexus HS 250H without staying in one place for hours.
Even though it doesn't happen every day, it's always better to be safe than sorry. This means getting the right insurance for your car so that you can get paid if it gets stolen.
Right Car Insurance via Way.com
With Way.com, you can quickly find the best coverage in an instant. Way.com will help you compare quotes from over 200 of the best insurance companies. We will take care of the paperwork once you decide on a new policy.
By using the app to switch car insurance companies, you can save an average of $971 per year.
---
Here's more info on top-rated airport parking, the best parking spots in your city, affordable auto insurance, easy auto refinance, and high-quality car washes near you.
---