High-risk coverage is a way to receive homeowners insurance for your bad roof. However, the best long-term solution is probably to replace your roof because high-risk homeowners' insurance typically costs more and provides less protection.
Knowing when to replace your roof is one of the most difficult aspects of home ownership. You might not think it's a huge concern if a few shingles are missing, but your home insurance provider might.
This is because your roof, together with the systems in your house and its foundation, is what makes your home secure. So when your roof shows indications of deterioration, insurers can tell it's only a matter of time until it collapses.
However, insurance firms focus on covering houses with high-risk characteristics, such as outdated or damaged roofs. This tutorial will describe how to obtain homeowners insurance even if your roof is damaged.
Can you obtain homeowners insurance with a bad roof?
Yes. In reality, obtaining homeowners insurance with a damaged roof is still feasible even after being turned down for coverage. Certain insurance providers provide coverage for houses with damaged roofs or other dangers that ordinary insurers won't tackle.
However, high-risk homeowner's insurance can be quite expensive. Additionally, only real cash value is often used to determine coverage. 
This means that if a windstorm damages your roof, which is 20 years old, you will be compensated for the replacement cost of the roof, less than 20 years' worth of depreciation.
However, obtaining coverage from a high-risk insurance provider is a good choice if you only need temporary protection while you put money together for a new roof or if you want to sell your house and don't want to invest any more money in it.
Requisites for a Roof under Homeowners Insurance
When calculating a home's eligibility for coverage and pricing, insurance companies consider the roof's condition. 
In general, there are four main aspects that insurers consider:
Your Roof's Age
You'll probably see cheaper rates and maybe even a policy reduction if your home has a newer roof. Your insurance could only agree to cover the roof at its true cash worth if it is more than 15 or 20 years old, increasing the cost of coverage.
Your Roof's Condition
You'll pay less for homeowners insurance if your roof is in better shape. Insurance companies are more inclined to overlook its advanced age if your roof is in excellent shape or shows no obvious wear and tear.
Your Roof's Type and Shape
Also taken into account by insurers is the material of your roof. Metal roofs are generally the least expensive to insure because they are the most structurally sound. On the other hand, Wooden roofs are an insurance risk because they aren't fire resistant. As a result, insurance carriers might not insure homes with wooden roofs in locations with a high fire risk.
The shape of your roof may affect your rates as well. The two most typical roofs are hip, and gable roofs, which both resemble an upside-down V. Gables typically cost more to insure than hips because they are more susceptible to wind damage. On the other hand, the insurance cost is often highest for houses with flat roofs.
What to do if the roof causes your homeowner's insurance to be canceled
You will have roughly 60 days to replace your roof or obtain new home insurance coverage if you receive a notice of policy cancellation.
You should be able to locate a provider to insure your house as long as your roof isn't seriously damaged. But eventually, you'll need to compare the advantages and disadvantages of investing in a new roof and paying reduced rates vs. retaining the roof as-is and paying higher rates.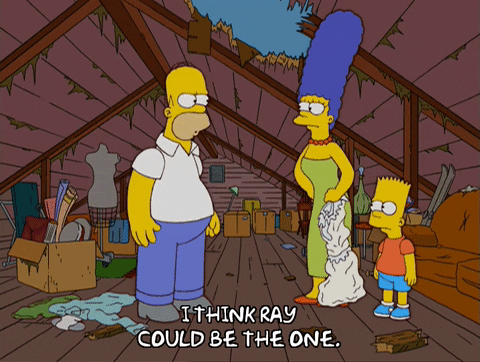 However, you risk paying substantially higher rates with a company that is prepared to assume that risk if you don't get a new roof. Additionally, replacing your roof reduces the potential for future damage to your house.
What is the price of replacing a roof?
The average roof replacement cost is roughly $8700, ranging from $5700 to $12300. However, prices will differ greatly based on local labor and material costs.
For instance, lower-quality composite shingles cost as much as $15 per square foot installed, but basic builders-grade asphalt shingles may only cost around $3 per square foot.
Other elements that influence the price of installing a roof include:
How straightforward it is to access your roof

The state of your house

The price of licenses and permits
Whether installing new shingles over existing ones or replacing or re-roofing your home. Re-roofing is typically a more affordable solution.
How the age of your roof affects the cost of your homeowner's insurance
One advantage of replacing your damaged roof is that your home insurance rates will normally decrease.
The amount you could save on house insurance by having your roof replaced is as follows:
Homeowners' Insurance exclusions
Even if your roof is covered, the insurance provider will probably add certain exclusions to the policy. Some exclusions are unique to the state of your roof, while others are commonplace.
Updates to Building Codes
After a covered loss, the insurance provider could refuse to pay for any repairs you make to bring your house up to code. Normally, upgrades required to comply with residential or commercial construction requirements beyond simple repairs are not covered.
Neglect
For harm caused by risk, you might be compensated. You could not be compensated for your loss, though, if the insurance provider could show that the damage might have been prevented with regular roof care. As a result, a typical house insurance policy won't pay for the harm caused by necessary roof repairs, such as wear and tear or pest infestations.
Damaged on Purpose
The insurance company will likely deny any damage claim if your roof is purposely damaged. Additionally, the insurer is likely to revoke your insurance. As a result, you might not be eligible.
Will Getting a New Roof Reduce My Insurance Rates?
The durability and age of your roof play a significant role in determining your homeowners' insurance coverage and prices. Therefore, if your roof is getting older or has seen damage, you might consider hiring a roofing contractor to repair it. The average homeowner saves 20% on coverage with a new roof, yet there is no certainty of how much their premiums will decrease.
Your roof repairs and upkeep costs will decrease if you get a new roof. 
A new roof might make your house more energy-efficient, which could decrease your energy costs. The sum of all the savings makes installing a new roof affordably. As a result, the market worth of your house will also rise. A new roof is a terrific selling factor if you ever decide to sell your home.
---
Here's more info on top-rated airport parking, the best parking spots in your city, affordable auto insurance, easy auto refinance, and high-quality car washes near you.
---