A longish layover in Salt Lake City is not uncommon for travelers. It's because of this that there are several hotels near Salt Lake City Airport. Booking your stay at a hotel near SLC Airport is always the best plan when flying into or out. You can get some much-needed rest before and after red-eye flights. And you'll arrive at the airport in time, without rushing. To help you make your choice, here are the 10 best hotels near Salt Lake City Airport.
Salt Lake International Airport is one of the busiest in the country. Over 55,000 people pass through SLC Airport every day. American, Frontier, JetBlue, SkyWest, Continental, US Airways, United, Southwest, and Delta are all served by SLC. It is also one of Delta's key hubs, with roughly 219 flights operated only by that airline each day. In addition, the airport is only five minutes from downtown Salt Lake City. So it's no wonder many people look to book their stay at a hotel near Salt Lake City Airport.
Top 10 Hotels near Salt Lake City Airport
Radisson Salt Lake City Airport
This Radisson hotel is only 3 miles west of the downtown area.  So travelers can easily access all the shopping, eating, and touring options in the downtown area while staying at this hotel. The hotel has a total of 126 rooms. It provides amenities such as minibars, small refrigerators, and private bathrooms with showers.
You can stay connected with phones and wireless internet access. The hotel provides a 24-hour shuttle service to and from the airport, so people who don't have a car can relax. Parking in the underground garage is safe for those who own a car.  The Club Room, the hotel's in-house restaurant, serves breakfast, lunch, and dinner, and guests can relax in the outdoor pool and spa.
Motel 6 SLC Airport
This Salt Lake City, Utah hotel has a seasonal outdoor pool and is about a 5-minute drive from Brigham Young University. All rooms include cable TV with extra channels. On-site laundry is available. There is free WiFi available. Each air-conditioned room at Motel 6 Salt Lake City Downtown has its bathroom. All of the rooms have bright décor and light wood furniture.
The Downtown Salt Lake City Motel Six has a 24-hour reception. There are fax and photocopying services available. On-site vending machines with food and drinks are available. This hotel is 1.6 kilometers from Gallivan Center. Temple Square in Salt Lake City is about a 7-minute drive away.
Need to book Motel 6 SLC Airport parking? Get the best SLC Airport parking rates on Way.com!
Courtyard Salt Lake City Airport
The Courtyard is one of the hotels near Salt Lake City Airport with a relaxing hot tub. Something that all regular fliers will enjoy. Just beyond the tub is an indoor pool. If you need to recharge, make yourself a cup of coffee. You can easily keep up with work or attend Zoom meetings from the comfort of your room. WiFi is accessible in all guest rooms.
Before you go to sleep, enjoy the amusement of pay-per-view movies. There's no need to request ironing facilities because they're already in your accommodation. For your daily meals, visit The Bistro.  Keep in mind that they provide a restricted menu at a very high price. So you might want to explore around for nearby restaurants. Another thing to remember is that your accommodation should be on the other side of the motorway to guarantee a decent night's sleep.
Holiday Inn & Suites Salt Lake City Airport West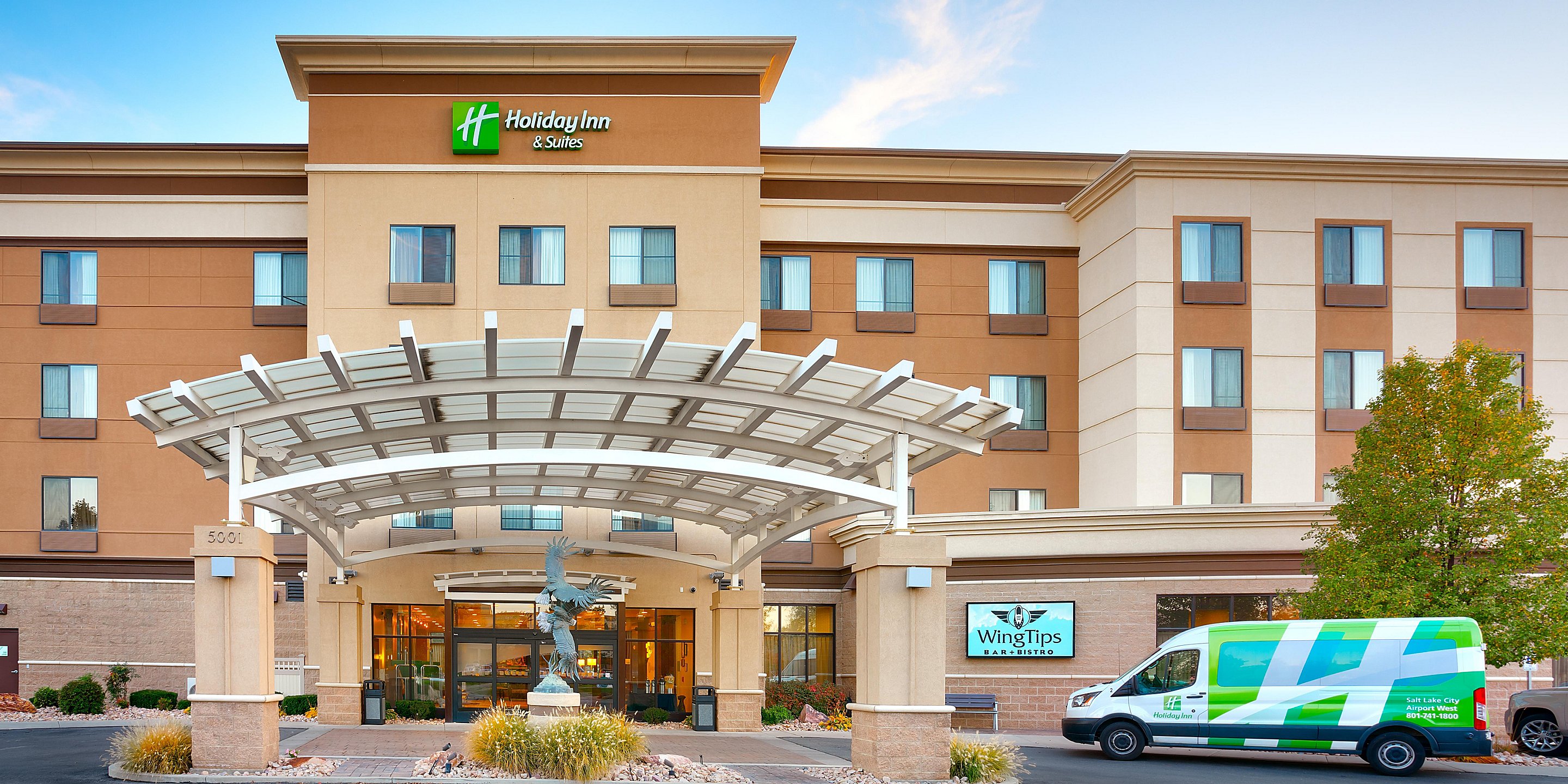 At this Holiday Inn, guests can book a standard guest room or a more spacious suite. No matter where you stay, you'll get to enjoy a wide selection of conveniences. This includes flat-screen televisions, private bathrooms, and work desks. The hotel's foyer features a fireplace and a television with a huge screen. People who need to copy, fax, print, and other similar tasks can meet all their basic requirements at the business center.
The Holiday Inn features a restaurant and a club right on the premises. So there is no need to spend more time waiting around in the airport. In addition, the Holiday Inn provides guests with a fitness facility, a spa, and a pool to help them unwind before and after their travels.
Best Western Plus Airport Inn & Suites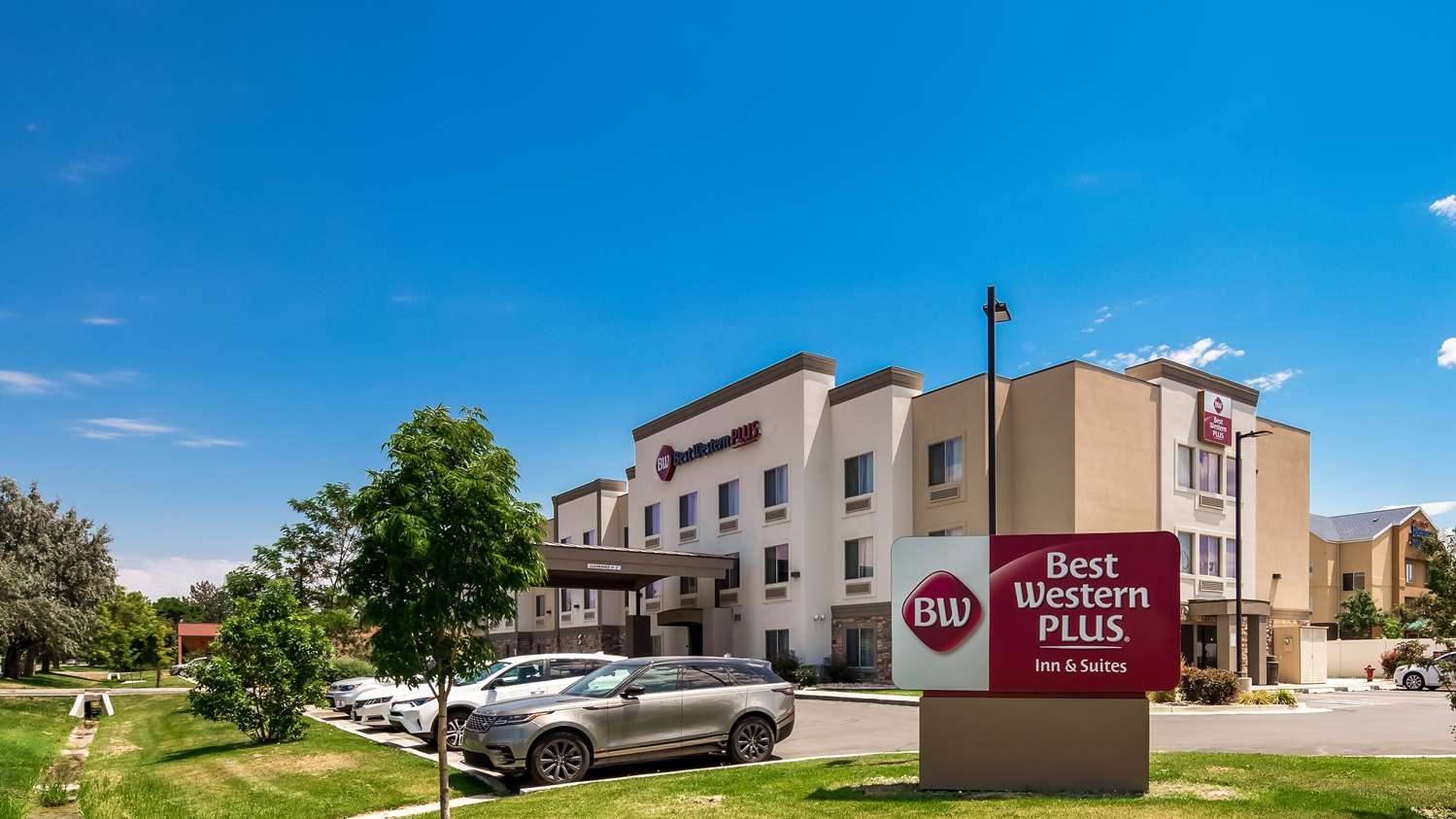 Park and fly hotels near Salt Lake City Airport are convenient for travelers. This is why the Greatest Western Plus Airport Inn & Suites is one of the best options available. You have to book your parking in advance, though. So make sure you book SLC Airport parking ahead of time.
Stores and eateries are all around you. Staying in your room is enjoyable if you've reserved a room with a Jacuzzi tub. You can then rejuvenate your body and mind in the comfort of your own room.  There is also a public hot pool, business center, exercise center, and launderette for visitors. In addition, the indoor swimming pool is open all year round. You won't have a problem sleeping at this hotel, even if it is near the interstate. That's because the rooms are quiet and more than adequate for a peaceful night's sleep.
Hampton Inn & Suites Salt Lake City Airport
The hotel is a short distance from the city's central business district. As a result, the Hampton Inn & Suites SLC Airport guests enjoy access to the best of both worlds. This is because the hotel is within walking distance of the airport and other popular Salt Lake City destinations. This includes attractions such as Temple Square, museums, and the Hogle Zoo.
Thanks to the complimentary hotel shuttle that is available around the clock, you'll be just a few minutes away from SLC Airport. In addition, standard conveniences such as coffeemakers, cable television, and WiFI are available in each room. Moreover, guests can start their day with an on-the-house continental breakfast each morning.
Hyatt Place Salt Lake City Airport
All rooms at the Hyatt Place Salt Lake City Airport meet all your basic requirements. Your accommodation has everything from comfortable bedding to a lounge area with a sofa bed. There are also tea and coffee-making options in each room. Not only that, but the rooms provide views of the mountains. That's something you'll like during a long layover. Also, because all guest rooms have WiFi, you'll never need to disconnect from the outside world.
Enjoy the hotel's amenities, which include an indoor pool, a fitness center, a business center, and a laundry and dry-cleaning service. You won't have to worry about airport transfers with the shuttle service that operates 24 hours a day. Don't skip breakfast; simply add 11 USD to your accommodation cost for a filling first meal of the day! This hotel also accepts four-legged guests for an extra fee. That makes it ideal if you're stuck on a long layover with your pet.
Comfort Inn & Suites Salt Lake City Airport
Despite its newness, Comfort Inn & Suites Salt Lake City Airport is on par with comparable hotels near SLC airport. Use the free WiFi service offered throughout the resort to stay connected to the outside world. A complimentary breakfast is also included in the tariff, provided every morning for your comfort.
If you come during the winter, the pet-friendly hotel will supply you with a ski pass if you want. Store your ski equipment securely in the accessible ski storage. If you don't already have some, look at these finest ski boots for novices. Don't worry if you arrive at an inconvenient time of day; the front desk is open 24 hours a day. They will quickly take you to your room! Each large area has a nice workplace—ideal for catching up on work before a flight. The property also has a hot tub. Just in case you need to stretch out those stiff muscles.
Don't you need a room near Salt Lake City Airport? If you're looking for SLC Airport parking, Way.com can help.
SpringHill Suites By Marriott SLC
Large king or queen rooms with quality linen, 37″ high-definition television, and trendy décor await you at SpringHill Suites. This hotel is conveniently near Salt Lake City Airport. It provides a complimentary 24-hour shuttle service for worry-free travel. Start your day with a complimentary breakfast buffet or a to-go breakfast.
Despite its proximity to the airport, this hotel is also close to various attractions. It is an excellent starting point for trips to Energy Solutions Arena, Gateway Plaza, Temple Square, and Salt Palace Convention Center. In addition, guests can enjoy an indoor pool and a cutting-edge fitness center. If you're in town for business, there's free internet access, a 24-hour business center, and a stylish 365-square-foot conference room.
Tru By Hilton Salt Lake City Airport
Tru by Hilton Salt Lake City Airport elevates itself with its contemporary and minimalist room design. You'll get a laptop-friendly desk, ironing facilities, and ample bathroom amenities during your brief stay here. If you stay here, you will also receive a parking space as a bonus amenity.
There is an extra $12 for seven days if you want to park and fly. This fee is relatively reasonable compared to other hotels in Salt Lake City near the airport that provide a park and fly option. You'll like the hotel's water fill-up station if you're used to having a water bottle. It's quite convenient! This element fits in perfectly with the modern hotel style. Tru by Hilton Salt Lake City Airport is one of the top hotels near SLC airport, offering a comfortable and convenient stay.
---
Here's more info on top-rated airport parking, the best parking spots in your city, affordable auto insurance, easy auto refinance, and high-quality car washes near you.
---