Travelers to the Alamo City are lucky. Why you wonder?  The San Antonio Airport is located in the city's center. This means that most of the city's top hotels are within a 20-minute drive. Despite the regular morning and evening rush hour traffic, you can usually travel around easily most of the time. Do you need any more reasons to book a room at one of the hotels near San Antonio Airport? Here are the 10 best hotels near San Antonio Airport to make your search super easy.
San Antonio Airport Hotels range from opulent for folks who'd like to splurge to economical for those on a tight budget. We've collated a list of the best hotels near San Antonio Airport that will satisfy all types of travelers.
Crowne Plaza San Antonio Airport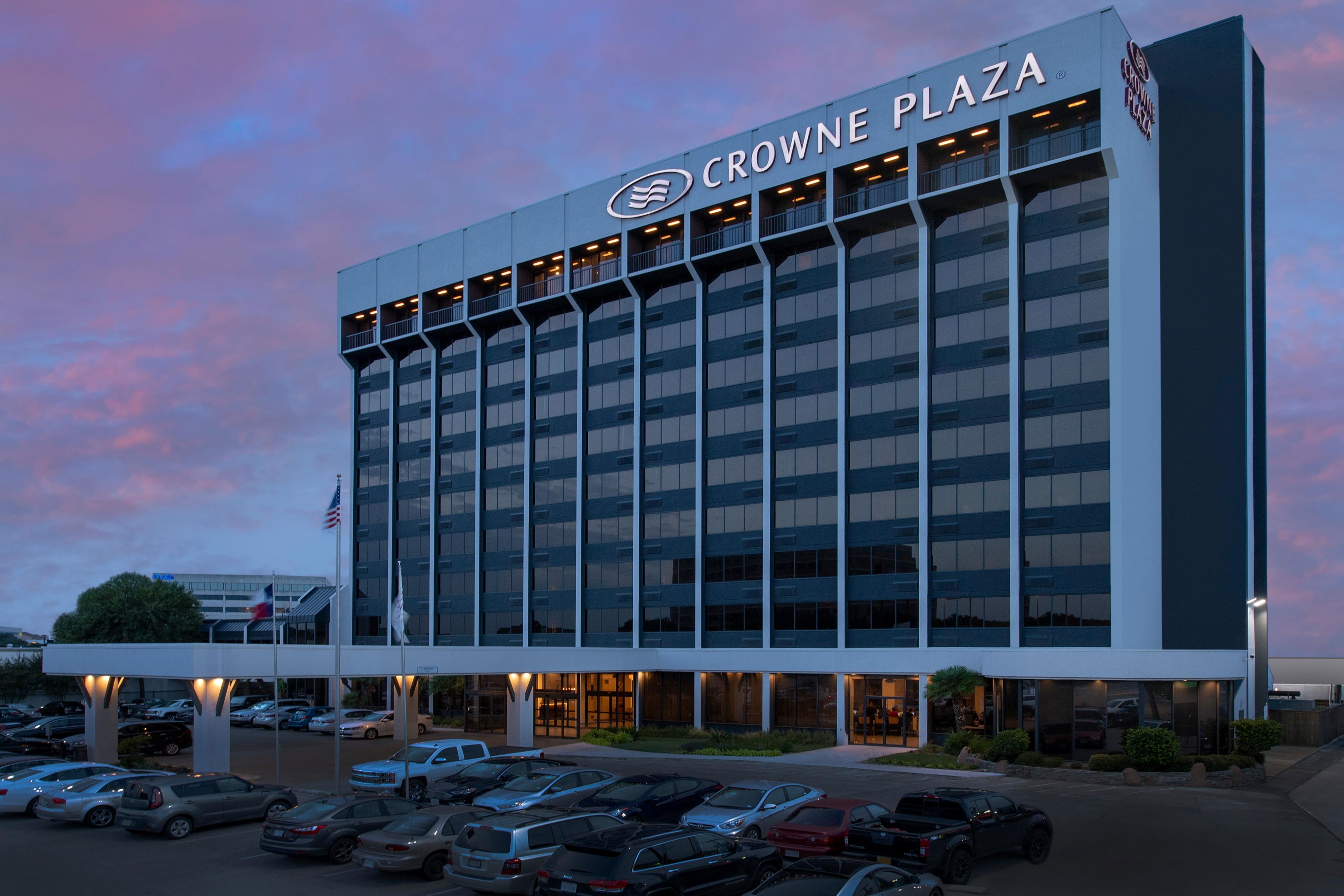 Enjoy a relaxing stay at the freshly remodeled Crowne Plaza airport hotel in San Antonio. For your convenience, the Crowne Plaza San Antonio Airport provides large, modern bedrooms as well as excellent services. This includes complimentary on-site parking and Wi-Fi as well as a complimentary airport shuttle. In addition, this location is convenient to a variety of attractions, including shopping and eating along the Riverwalk in downtown San Antonio, and the Alamo, a historic monument. ​
Nearby military bases such as Randolph AFB and Fort Sam Houston are great hangouts for families. At a short distance away, you'll find UTSA and Six Flags Fiesta Texas—the latter of which is known for its exhilarating rides. ​
Book Crowne Plaza San Antonio Airport parking lot in just minutes with Way.com airport parking.
Red Roof Inn SAT Airport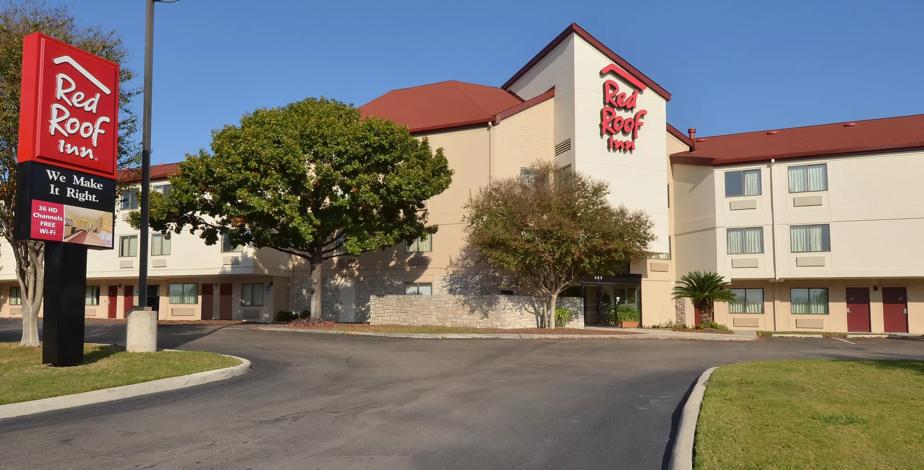 There are non-smoking rooms available at this hotel, which is less than a 5-minute drive from the San Antonio International Airport. The Red Roof Inn San Antonio Airport's rooms have flat-screen televisions. Each room has air conditioning and a desk for business purposes. Some rooms also have a coffee maker, microwave, and refrigerator.
There is a front desk open 24 hours a day, seven days a week. Leaving your car at the hotel when you aren't staying there costs $5 per day. The Red Roof Inn in San Antonio is just off of Highway 281. 2 kilometers from the North Star Mall, you'll find a variety of shops and restaurants. Red Roof is pet-friendly, so you can bring your fur babies along.
Need to book Red Roof Inn SAT Airport Parking? Book the best SAT Airport parking on Way.com.
Hotel Emma
This one's probably the most interesting hotel near San Antonio Airport. The hotel's murky horrific history includes an automobile accident, adultery, and three Emmas! Ghost hunters might be a tad disappointed, though. Despite the Hotel Emma's unusual and unpleasant past, it is not considered haunted. It is, however, a hotel that offers an amazing guest experience!   Hotel Emma is located in the Pearl Brewery and puts its guests above all else. And that shows in all parts of the hotel, down to the complimentary cup of coffee.
Hotel Emma has exceptionally maintained the original facility, a 19th-century brewhouse. This is largely due to its designers, New York's Roman and Williams. They've mixed historical characteristics with modern aesthetics. Because of their attempts to preserve the historic building, each of the 146 rooms is distinctive. The top-floor suites are generally two-story lodgings. They have kitchens and wide dining tables that promote a wonderful culinary experience.  Hotel Emma also displays its culinary talents in a variety of venues. This includes its restaurant Supper, the bar and clubroom Sternewirth, and Larder, the curated market.
The Emily Morgan San Antonio
This hotel, which overlooks the Alamo, is well worth the few additional minutes it takes to get here. The Emily Morgan bills itself as the Alamo's Official Hotel, and it's easy to understand why. Next to the Alamo, its architectural design shines out. Take advantage of the luxurious accommodations, Aveda skin care, and other amenities.
This hotel will make ghost hunters happy. It's a former medical facility that's haunted! So, ghost hunters come from around to see if they can spot eerie apparitions. The basement and floors seventh, ninth, and fourteenth are the most haunted areas. Most visitors, however, prefer the Emily Morgan for its proximity to everything in San Antonio. This hotel's superb location is within walking distance of several restaurants, the River Walk, the Alamo, La Villita, and other attractions.
Hyatt Place San Antonio Airport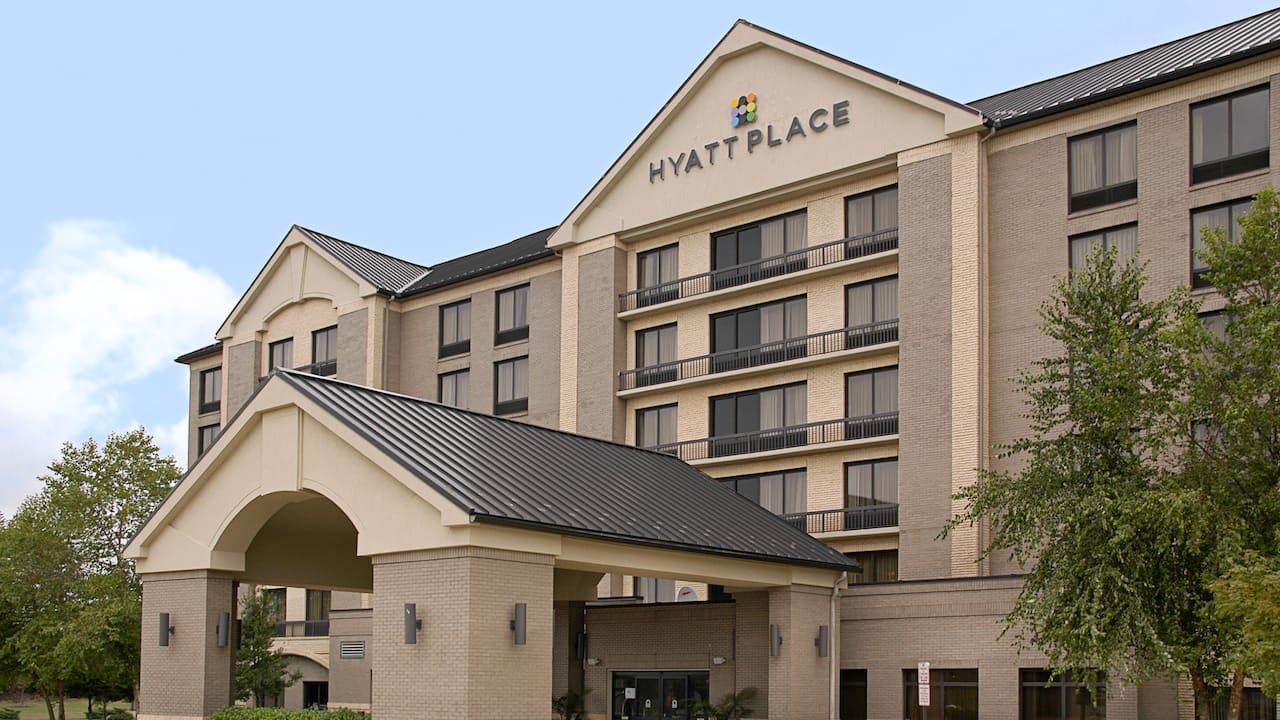 If you want chic contemporary rooms and quick access to the airport, Hyatt Place is the place to stay! The Hyatt Place, San Antonio Airport, is two miles from San Antonio International Airport. It is around ten miles from Six Flags Fiesta Texas. Their Gallery is a welcoming and open space with a self-registration kiosk. There's also a cozy coffee shop, a TV lounge, and an e-room with free access to a public computer and printer.
Guests at Hyatt Place will also have access to a 24-hour Starbucks, an oversized indoor heated spa, and a 24-hour exercise facility. They can also enjoy a complimentary continental breakfast or freshly cooked menu dishes each morning. Hyatt Place is an intriguing and creative new select service hotel that offers more of what today's guests value.
Grand Hyatt San Antonio
The Grand Hyatt is one of San Antonio's newest hotels, located approximately 15 minutes from the airport. This is one of San Antonio's most recent hotel additions near downtown along the riverwalk. It is a tremendous architectural marvel and a lovely tower to see. This is the ideal spot to stay for anyone attending a conference at the Henry B. Gonzalez Convention Center, as it is a stone's throw away.
If you get a room with a view of the Tower of the Americas, you'll nearly feel like you can reach out and touch it. Of course, most major downtown locations, as well as shops and restaurants, are within easy walking distance of the hotel. Step into the pub for a drink and mingle with some locals who frequent this swanky drinking spot.
Courtyard by Marriott San Antonio Airport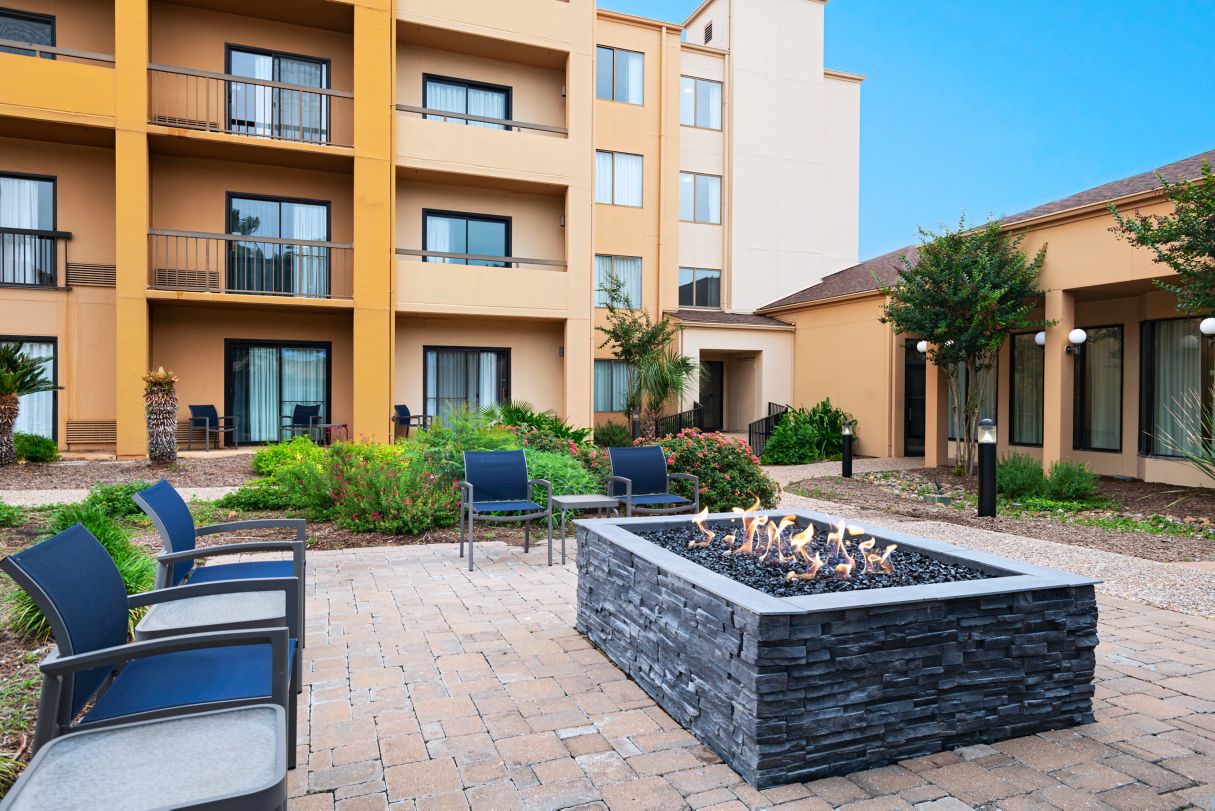 The contemporary design and excellent customer service at the Courtyard by Marriott San Antonio Airport are two reasons guests say positive things about this hotel. Its proximity to the San Antonio International Airport, which is only a little over a mile away, is another advantage. The Six Flags Fiesta Texas theme park, Sea World, and the Marion Koogler McNay Art Museum are nearby. Other attractions in the area are the Texas Transportation Museum and the San Antonio Zoo and Botanical Gardens.
In addition, there are many restaurants and golf courses within convenient driving distance. They provide all the expected standard amenities. This includes cable television, high-speed internet access, and the like in their 133 guest rooms and 12 suites. In addition, the Courtyard Cafe provides a complimentary breakfast for guests staying at this resort with four stories.
Embassy Suites by Hilton San Antonio Airport
The Embassy Suites Hotel is conveniently near the airport. It is also only a short drive from several of the city's most prominent attractions. This San Antonio hotel is near the North Star Mall, the Alamo, the downtown area, Six Flags Fiesta Texas, the San Antonio Zoo, and SeaWorld.
The hotel is about a half-mile from the San Antonio Airport, making travel incredibly convenient. Breakfast is given at the hotel each morning, and guests may dine in the onsite restaurant, which provides a range of meals. In addition to meeting spaces for business and social occasions, the hotel also has a fitness room and spa.
Hilton Garden Inn San Antonio Airport
Located only minutes from the airport, the Hilton Garden Inn San Antonio Airport has an indoor pool and whirlpool. There's also a complimentary fitness center with aerobic and strength training equipment. The Great American Grill restaurant also serves breakfast and dinner daily.
The Pavilion Pantry convenience store provides sundries, drinks, and ready-to-cook meals for the in-room microwave oven or refrigerator. Room service is also available, with light meals from 5 p.m. to 9 p.m. daily. All guest rooms are spacious and equipped in a home style. In addition, business visitors can use the 1,410 square feet of conference and banquet space and meeting rooms.
Marriott Plaza San Antonio
Located along 281, travelers may quickly get on the freeway and drive straight to the airport. Because of its location, the Marriott Plaza offers easy access to most tourist destinations and San Antonio airport. However, it's not as well-known as many other prominent downtown hotels.
But it's a unique and delightful hideaway with a restaurant, pool, and a pleasant outdoor fire pit for evening cocktails. Oh, and did we mention the stunning peacocks that wander the grounds? All the accommodations feature the anticipated amenities to provide the visitors with comfort. They also provide meeting rooms, room service, safety deposit boxes, a jacuzzi, gym, and spa.
Note: This hotel is now being remodeled and will reopen as the Otiz Plaza.
---
Here's more info on top-rated airport parking, the best parking spots in your city, affordable auto insurance, easy auto refinance, and high-quality car washes near you.
---