Getting a DUI will increase your car insurance rates. A DUI hikes premiums by 40% to 100% in most jurisdictions. This will result in you paying higher premiums for up to ten years. The question you would have asked yourself would be, how did car insurance companies learn of DUI convictions?
The answer is as simple as a straight line (Yes, we went there!)
Car insurance companies usually find out about a DUI by checking your driving record or calling the DMV. Your insurance company will examine your driving record regularly. Today, we'll cover all you need to know about insurance companies discovering DUIs. We will also suggest how to get reduced insurance rates despite a DUI.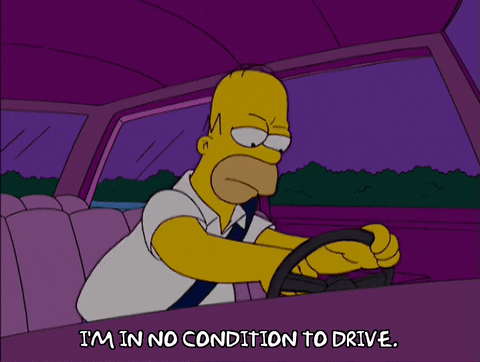 Insurance companies check your driving record regularly
You have a driving record as a licensed driver in your state. Your Motor Vehicle Report, or MVR, is your driving record. Your insurer will check your MVR regularly to verify your information, review your driving history, and look for any recent convictions. Most insurance firms run a background check on your MVR every 6 to 12 months or whenever you renew your coverage. Any convictions from the past 6 to 12 months will appear on your MVR, and they will have an impact on your insurance prices in the future. As a result, you should verify your MVR for any inaccuracies regularly.
A single DUI should immediately increase rates by 40 percent to 100 percent. However, if you have several DUIs, at-fault accidents, speeding tickets, or other problems within the lookback period, your insurance rates may rise – or your coverage may be canceled entirely.
The DMV never notifies
Your insurance will not be notified about the DUI by the Department of Motor Vehicles (DMV) or your comparable state agency. The state DMV, the police, the government, or any other entity does not notify the insurance. Instead, until your insurer pulls your Motor Vehicle Report, your DUI is considered "undiscovered." Depending on when your DUI occurred, you may be able to avoid paying higher insurance costs for months after that. 
Unfortunately, your insurance company will raise your premiums immediately after a DUI owing to SR-22 and FR-44 rules.
Convicted of DUI: Get SR-22 and FR-44 insurance
Drivers with a DUI must get SR-22 or FR-44 car insurance in most states. You may be required to present an SR-22 or FR-44 certificate, which proves that you have adequate car insurance coverage, to have your license and registration reinstated. You must contact your insurance carrier to receive an SR-22 or FR-44 certificate. Because you are a higher-risk driver, your current car insurance plan may require you to pay higher rates.
In other words, your insurer may not see your DUI right away, but they will notice your SR-22 or FR-44 requirement right away. In this case, your insurer will check your driving record and discover your DUI, and you will be charged higher rates shortly. The insurer may potentially deny your request for vehicle insurance. SR-22 and FR-44 standards are not mandatory in all states. After a second or subsequent DUI, certain states require SR-22 or FR-44 certificates. 
Is it possible to keep my insurance company from learning about my DUI?
Your car insurance company is not required by law to be informed of your DUI conviction. Most states do not have legislation mandating drivers to report DUI convictions or other occurrences to their insurance company.
Instead, it's up to your insurance carrier to perform due diligence, verify your driving record, and review your Motor Vehicle Report. However, it's usually a good idea to tell your insurance company about your DUI conviction. If you need SR-22 or FR-44 insurance, your insurer will find out about your DUI anyway. Furthermore, misrepresenting your insurance company can result in future claims being denied.
Your insurance company might refuse renewal
If this is your first DUI and you have a clean driving record, your insurance company is unlikely to terminate your policy. If you have a history of several DUIs or at-fault accidents, you may face harsher sanctions. After a DUI, your insurer may refuse to renew your policy, requiring you to shop around for new coverage.
High-risk drivers with several DUIs may find it difficult to purchase insurance on the open market. Instead, they must engage with non-traditional insurance providers or apply for coverage through your state's allocated risk pool.
Don't lie about your UI to your car insurance company
You could face problems if you don't tell your insurance provider about your DUI or the DUI of any other driver in your home. If you lie to an insurance company about a DUI conviction or another concern, they may deny a future claim. If the insurance company can prove you willfully concealed information regarding high-risk drivers in your household, they may refuse to pay a claim or accuse you of insurance fraud.
Let's presume your husband has been charged with a DUI. You apply for car insurance without including your husband in the coverage to avoid paying higher insurance costs. Your husband is still driving your car regularly. If your husband is involved in a car accident, your insurance company may dismiss your claim. 
Because you did not provide your insurance provider with all of the data concerning the danger, they may deny your claim. While dealing with DUIs, it's advisable to be upfront with your insurance company for these reasons.
Be truthful when looking for a new policy
A DUI conviction would typically linger on your record for 3 to 5 years in most states. DUIs can stay on your record for up to ten years – or even longer – in some places. When shopping for car insurance, it's critical, to be honest with your insurance carrier. If you're getting new coverage from a different insurance company, you'll have to tell them about your DUI convictions. The majority of insurers will inquire about the application form.
Suppose you don't inform your new insurance company about your DUI. In that case, you might be able to get reduced rates on your initial application. The honeymoon period will last till your new car insurance company finds out about it when they check your driving record.
Compare car insurance rates after DUI
Are you convicted of DUI? Now is a good time to shop around for insurance. Many experts even advise comparing rates after a DUI conviction, an at-fault collision, or another significant incident. After a single DUI conviction, some insurance firms automatically increase your premiums, then keep them high for a decade. Other insurance firms raise your rates by "just" 40%, then remove the DUI from your driving record after 3 or 5 years of no violations. Car insurance companies handle DUI cases differently. That is why it is critical to compare rates. You might save thousands of dollars on auto insurance over the next few years by comparing rates now.
Use Way.com to get lower premiums after a DUI
By reviewing your driving record and contacting the DMV, insurance providers can learn about your driving history, including any DUI convictions. When you renew your insurance coverage, most firms run a check on your driving record. 
Your driving record will show any convictions from the past 6 to 12 months. Your future premiums will be affected by those convictions. Compare insurance premiums immediately to save money even if you have a DUI conviction.
---
Check out our blogs for info on finding top-rated airport parking, the best parking spots in your city, and affordable car washes near you.
---