If your home's windows have been shattered like the glass ceiling, it's time to take action. How do you get homeowners insurance to pay for new windows? Don't worry. We've covered you with some expert tips that even the Terminator would approve of.
During a bad monsoon storm, when the wind is howling, and the rain is coming down hard, you can hear the sound of glass breaking into a million pieces. When the rain and wind stop, you look at the damage. You find a citrus tree in your yard that fell right into your kitchen window. This breaks the glass and damages the window frame.
Or you've been through what everyone fears most: a house fire.
You tell yourself that your home insurance will cover the damage to the window. After all, that's what insurance for homeowners is for, right?
Does the homeowner's insurance cover replacing windows? Let's look into the subject.
Are you tired of being stuck in a home with drafty windows? Want to upgrade to double-paned glass but don't want to break the bank? Look no further than Way.com's selection of top-notch homeowners insurance companies!
Does Homeowners Insurance pay for new windows?
Window replacement can be expensive, but wait to jump out of one! We've got tips on how to convince your homeowner's insurance to pay for them.
The short answer to the question "Does home insurance cover replacing windows?" is that it's hard to say. If the damage were caused by weather, fire, an accident, or vandalism, your insurance would probably pay for new windows.
Your insurance policy will only pay for window replacements if the age of the windows causes the problem, if regular replacement is due to wear and tear, or if windows are just old and outdated. It also won't cover window replacements if the problem is related to home maintenance in any way. You'll have to buy them on your own.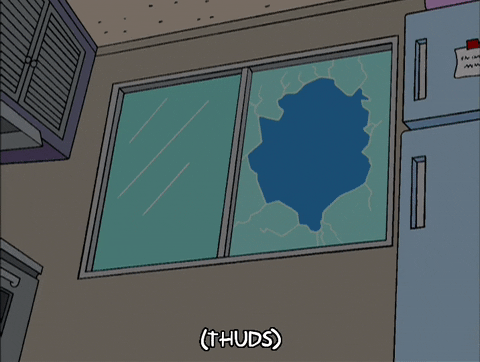 Claims about homes owned by someone other than the person making a claim or that have been empty for more than 30 days are also likely to be turned down.
Start by writing down what happened and taking pictures of the damaged places. When you file your claim, you will be asked what happened to break the window and if it was something that your homeowner's insurance policy covers.
Let's take a closer look at what the insurance adjustor needs to know about the window replacement before the homeowner's insurance can decide whether it will pay for it.
How did your window break?
The first thing you need to think about is what caused the damage. In the earlier case of a storm and a fallen tree or a fire, it's easy to think neither party is at fault and that either the storm or the fire is to blame. 
But your insurance company might want to know if this is really what happened or if the homeowner is to blame. 
Before the storm, was the tree too big, dying, or dangerous? Was there hail or lightning? Was the fire set on purpose, or was there a known problem with the electricity? Your insurance wouldn't pay for new windows if a lack of maintenance, carelessness, or fraud caused the damage. 
Does home insurance cover the cost of replacing windows? 
But most insurance policies cover damage to your windows caused by "Acts of God," like storms, hurricanes, and tornadoes caused by fire or bad weather. 
Your policy will tell you precisely what is and isn't covered. There are other ways that your window could get broken.  When this kind of damage happens, some or all of the windows must be replaced after the foundation is fixed. 
In this case, most major insurance companies won't cover the damage because it was caused by the foundation naturally settling, cracking, or growing. But if the weather causes the foundation problems somehow, the damage to the windows may be covered in part or whole.
Vandalism, fire damage, accidental damage by someone else, and vandalism are all other ways that homeowners' insurance will usually cover the cost of replacing a window.
It's a good idea to read the details of your home insurance policy carefully to find out when it will cover window replacement and when it won't. All the details are in the fine print.
How to check if your Homeowners' Insurance will pay for new windows
First things first, check your insurance policy to make sure that it covers window replacement. Some policies may only cover damage caused by specific perils such as fire or hail, so it's important to know what you're dealing with.
Next, get an estimate for replacing the windows from a reputable contractor. Feel free to shop around for the best price, just like Indiana Jones would when searching for hidden treasure.
Once you have your estimate, it's time to file a claim with your homeowners' insurance company. Make sure to include all necessary documentation, such as the estimate and any photos of the damage, just like Elle Woods would when presenting her case in court.
But what if your insurance company is being as tricky as Darth Vader in a negotiation? Don't give up just yet. You can file a complaint with your state insurance department or hire a public adjuster to help you fight for what you deserve.
Remember, getting your homeowners insurance to pay for new windows may feel like a journey to Mordor. Still, with persistence and the right strategy, you can emerge victorious like Frodo and Sam.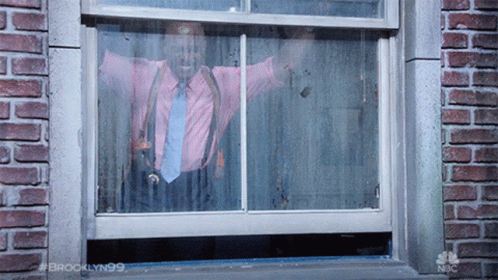 How do I get Homeowners Insurance to pay for new windows?
After you tell your insurance company what caused the damage, the company will decide if it is a peril that is covered. If it is, the insurance will pay for some or all of the costs to fix the window, less any deductible.
Your homeowner's insurance may make a difference between named and open perils.
How can I be paid back when the job is done?
There are different ways to pay. Talking to the insurance company about this before the work starts is best. They will send an adjustor to the property to determine what happened and how bad the damage is. The adjustor can also explain how payment or reimbursement works.
If you choose your contractor and window installer, discuss payment plans with them. Let your insurance company know who you choose.
If you ask the right questions, the damage will be fixed immediately. This will keep your home safe and get it back to normal.
With Way.com's help, you'll feel like you're in a blockbuster movie where the hero always wins. You'll say "I'll be back" to those old, drafty windows. So please don't wait. Check out our selection of homeowners insurance companies and prepare for a window replacement experience that's out of this world!