"How does car insurance work?" One of the most common questions we at Way.com get. Understanding the basics of car insurance is a must for all car owners.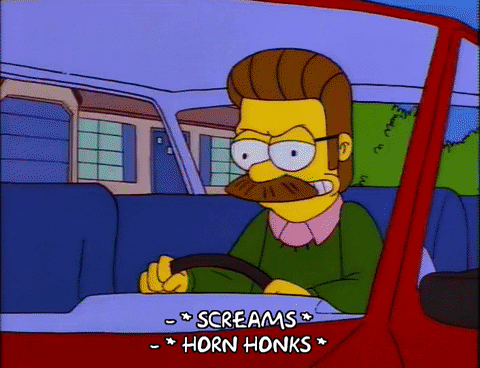 If you get involved in a car accident, your car insurance will compensate for your injuries or property damage if you file a claim. Finding the best auto insurance is simpler than you think, especially if you shop online. To clarify, you can check coverages, get a quote, and buy car insurance, all from the comfort of your own home.
Understanding basics of car insurance
Before you begin, it is useful to know the answers to the following questions:
What kind of car do you drive?

How many miles do you drive in a year?

Where is your residence?

How long have you been driving?

Who will be driving your car?

Were there any gaps in your car insurance coverage?

What is Car Insurance?
What's more? Car insurance will always assist you in the payment of:
Repairs

Medical costs

Rental fees
Your state most likely has auto insurance standards for specific coverages that you must adhere to. 
Why is car insurance important?
One of the basics of having car insurance is to protect yourself from a financial meltdown. You might have to pay for expensive claims out of pocket if you don't have car insurance. Moreover, this could place a financial burden on you. If you're wondering how to find the best car insurance company, start by looking into as many car insurance companies as possible.  
Car insurance is required in the majority of states. If you don't, you'll be liable not for claim fees but also for fines, penalties, and potential criminal charges. If you get into an accident, your car insurance might help you cover various costs. Ideal car insurance should provide you the following:
Medical payments coverage

No-fault insurance

Collision coverage

Comprehensive insurance

Rental car reimbursement insurance

Bodily injury liability insurance

Auto property damage liability

Uninsured and underinsured motorist bodily injury

Uninsured motorist property damage

Gap insurance
Workings of a car insurance deductible
When you get car insurance, you will select your coverage limits and deductible. Setting your deductible is equally important and also the basics of car insurance.
If you get involved in a car accident and submit a claim, you will
be required
to pay a deductible before receiving coverage under your policy
.
Deductible amounts might range from $250 and $1,000.
Your auto insurance rate may decrease if you have a large deductible, but you may incur greater out-of-pocket claims payments
.
The opposite is true if you choose a lower deductible, which may result in lower out-of-pocket payments, but your rate may rise
.
Why do you need car insurance?
Your state's basic car insurance regulations specify the minimum amount required for injury and property damage liability coverages
. If you want to add extra coverage, that is up to you. Remember that you can avoid paying for repairs or injuries out of cash if you have extra coverage.
If collision and comprehensive coverage
are added
, this might
be considered
full coverage auto insurance
.
We at Way.com can assist you in determining how much car insurance you must have and the appropriate amount of coverage for your car insurance policy
. You can begin by obtaining a car insurance quote for free from us. Or learn how to switch car insurance.
How do car insurance companies finalize premiums?
A car insurance calculator generates the car insurance quote you get to figure out how much you'll have to pay. They consider various aspects, such as your:
Driving record –

  Having a clean driving record will help you get lower car insurance premiums.

Location – 

 Place of residence plays an important role in determining your car insurance premium.

Insurance history – 

If you have a history of having car insurance, that will help you get a reduced premium. 

Details of your car – 

The details of your car like make, model, and year matter. 

Driving history –

 The distance you use your car to drive.

Deductible rates –

 A higher deductible can lower your rate.
Each driver's car insurance coverage is unique. Our specialists in car insurance can assist you in selecting the best coverage and determining your monthly auto insurance costs.
---
Check out our blogs for info on finding top-rated airport parking, the best parking spots in your city, and affordable car washes near you.
---