Now that your company is up and running, you may want to consider buying a vehicle or two to help you get around. Having a vehicle for commercial purposes is almost always a must. Additionally, it saves time and energy for you and your field crew, allowing you to get more done in a shorter period of time. Want to know how to buy a car under a business name? Read on to find out what you need to know. 
Advantages of buying a car under a business name
Separation of personal and business assets: If you get a business vehicle in your own name, you're mixing your business and personal assets, which many people don't like to do (rightfully so). When you buy a car for your business under your business name, you keep the two separate. You are also protecting yourself from being sued if there is an accident with the car.

Higher insurance coverages: Again, because business vehicles pose more risks, commercial auto insurance tends to have higher coverage limits. This means that if you get into an accident, you shouldn't have any gaps in coverage.

Tax deductions: If you buy a car under your business name, it is a business expense, so you can write off some of the cost on your taxes.

 
How to buy a car with business credit
Set up credit for your business
Before you can get a loan to buy a car under your business name, you'll need to build and keep up enough business credit. 
Get an ID number for taxes. To start building credit for your business, you'll need an Employer Identification Number (EIN) from the IRS. You can also go to the IRS website and fill out an SS-4 form.

Create a credit profile. Sign up with one of the best credit bureaus. After you make your profile, you can upload financial statements and other information about your company.

 
You'll need at least three trade lines with big companies like FedEx or Staples to get a credit score from a credit bureau. Make sure your supplier sends the payment information for your company to the credit bureau.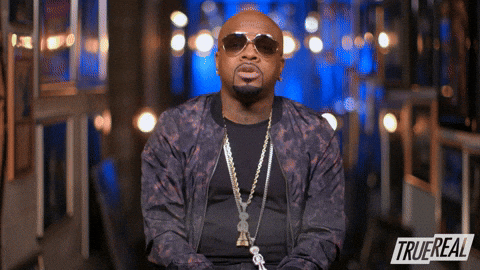 Via Giphy
Build and keep good credit for your business
It can take up to two years to build up enough credit for your business, so you should start as soon as possible. To get a high credit score, you'll need to do the following: 
Pay your bills on time. It's always a good idea to pay your bills on time, but sending them in early will help your credit score.

Don't use a lot of credit. Limit your business to 20–30% of the credit it can get.

Check your public files. To get good credit, you'll need a clean record. Your score will go down if you go bankrupt or get fined by the court.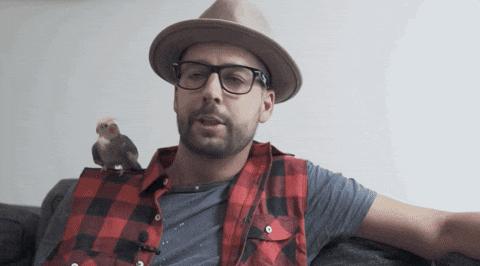 Via Giphy
Finalize the car you want to buy
Now it's time to choose your car, but before you go to the dealership, there are a few things you need to do. 
Check the credit score of your business. Check with several credit bureaus to see what your business's credit score is. To check your credit score, you'll have to pay, but it's worth it to know where you stand.

Most of the time, seeing your score costs between $37 and $100. Your score will be between 0 and 100. If your score is 80 or higher, you should be able to get a loan. If it's below 80, it's better to get a car loan in the name of your business than to buy a car right now.


Look for car lots that sell mostly commercial vehicles. These divisions help businesses buy vehicles and will make it easier for you to buy a vehicle.

Choose the car you want. Make sure the vehicle fits the needs of your business. For instance, if you run a delivery service, a minivan or truck would be a good choice. If your car will be used to get around, choose one that gets good gas mileage.

Show your financial documents. Before giving out a loan, banks will want to see a variety of financial records and other documents. Lenders will probably also check your credit score, so you should check your credit report first.


Via Giphy

Getting a business car loan
Now that you're ready to buy a car, you can do one of two things. You can either get a loan from the dealership or look into car loans at banks and credit unions in your area. 
You can always sign a guarantee if your business's credit score isn't high enough to get a loan. This means that if your business can't make the payments, you will have to pay the amount yourself.

Make your loan payments on time. Don't forget to use the bank accounts of your business to pay back your loan. If your business payments are made with a personal account, the IRS might look into it.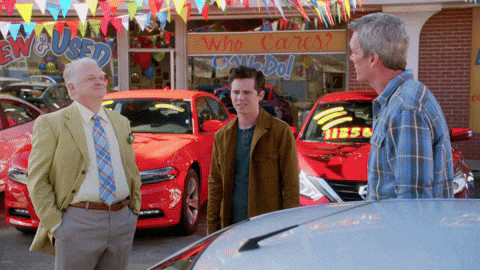 Via Giphy
Register your vehicle
Get car insurance: If you're going to use the car mostly for business, you should get commercial auto insurance. If you only plan to use the car for business part-time, it might be better to get personal auto insurance. Apps like Way can help you compare quotes and helps you get the best affordable car insurance for you.

 

Put the car in the name of your business: Every state has its own rules about how to register your car. You might have to show copies of your Articles of Organization to show that your business is being run correctly.

 

Ask for a tax deduction: You already know that the rules for tax deductions are hard to understand. Depending on whether your business is an LLC, a corporation, or a partnership, you may be able to claim a bigger deduction.

 
Via Giphy
Double-check everything for your safety
In terms of paperwork, there are a few important things to remember both before and after the purchase. First, make sure that the car has insurance. You shouldn't leave the dealer without it. Second, make sure the car is registered and know what rules your state's DMV has for company-owned cars. This will help you stay on the right side of the law and keep your money safe. 
If you are in the car business and looking for ways to automate your processes, consider engaging an Edi Consultant. These professionals can help you design and implement systems that will make your dealership more efficient and effective. They can also help you save time and money by streamlining your operations. When you work with an EDI in Automotive, you can be sure that you are getting quality services at an affordable price.
Buying a car under a business name is not very different from buying a car as an individual. If you keep your credit in good shape and follow the rules in your state, you'll be on your way to growing your business and meeting its needs in no time. Once you have the car in your possession, you can register it in the name of your business. 
---
Here's more info on top-rated airport parking, the best parking spots in your city, affordable auto insurance, easy Auto refinance, and high-quality car washes near you.
---