Car accidents are stressful enough, but it's considerably more problematic when your car is totaled. Unfortunately, many cars aren't worth the amount owed on loan. Many a time total loss car insurance settlement is always heartbreaking for the car owner. When this occurs, it is critical to obtain as much money as possible from your car insurance company for your totaled car.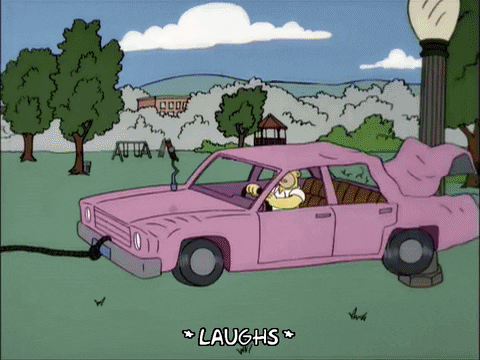 Assuming no one was harmed in the accident, you have two options for auto insurance. The first is collision coverage for car damage. The second type of insurance is rental insurance, which covers the cost of a rental while you settle your claim with the insurance company.
How much will insurance pay for my totaled car? What happens when your car is totaled? To know more continue reading below.
How much will insurance pay for my totaled car?
Call your car insurance provider as soon as possible after the accident and agree to allow them to take custody of your car. The car insurance company will sell the car for parts after you hand over the title. If you fail to give authorization on time, the car will accrue storage fees, which you will be liable for paying. The company will authorize a rental car for a specified number of days and, if necessary, additional time, usually up to 30 days.
If you wish to keep the car for yourself, there are some rules you must follow. First, the company will evaluate how much the car could fetch at auction. If you keep the car, they will subtract this amount from your settlement. Furthermore, several jurisdictions have stringent restrictions governing the repair and re-registration of totaled vehicles, which can cause you a slew of problems. 
What are the options for insurance of a totaled car?
Before deciding to keep the car, be sure you understand the regulations in your state. For the majority of people, it is simply easier to let the insurance provider handle it. After you've decided who will take possession of the car, you and the insurance company must agree on the vehicle's value. The company will hire a company to appraise the vehicle and contact you with the price. It would help if you never accepted the first figure. 
What to do if the value assigned is low?
Sometimes the insurance does not pay enough for your totaled car. Understand that cars have a range of values, and the insurance provider owes it to its policyholders to save money. As a result, the corporation will make the lowest offer first.
If you believe the original offer is too low, inform your car insurance company that you believe the car is worth more. The car insurance company will request that you produce for-sale car listings that demonstrate your case. For most cars, you will need to collect three listings, which are readily available online. Make sure to select vehicles that correspond to the year, make, and model of your car. 
They should have comparable mileage and options. 
In most circumstances, the car insurance company's second offer will be more in line with your preferences. You could even go a little higher in your negotiations. Once you've determined the worth of your car, don't forget to inquire about any additional charges that may be covered. Inquire about additional title and registration fees for the replacement vehicle. You will recover the total amount available if you treat your car insurance company with respect during discussions.
Here's more info on top-rated airport parking, the best parking spots in your city, the most affordable insurance for your car, and top-rated car washes near you.