Hyundai is releasing a new electric vehicle (EV) version of its famous Grandeur. This shows how committed the company is to EVs. The company plans to release both the Grandeur EV and the 7th generation Grandeur that doesn't use electricity simultaneously in 2023.
No one knows what the new Grandeur EV will look like outside the company. Still, Hyundai will probably get ideas from its Grandeur Heritage EV concept car, a re-imagined luxury sedan from the 1980s.
The new car from Hyundai will come out sometime in 2023. But people are already eager to learn as much as possible about it. So, we looked into the Hyundai Grandeur EV to find out as much as possible, and here's what we found.
It shouldn't be surprising that Hyundai is getting into the EV game, with a rumored electric car coming out next year. Hyundai has always been known for making reliable cars. So the fact that you need to learn more about the Grandeur EV shouldn't stop you from looking into it.
If you decide to buy one next year, you can use Way.com, a reliable super app that makes finding EV chargers as easy as plugging your electric vehicle in, to find out how much the newest electric vehicle on the market costs.
Cost of 2023 Hyundai Grandeur EV
It has yet to be determined how much the 2023 Hyundai Grandeur EV will cost when (or if) it comes out in 2023. Hyundai Grandeur EV doesn't have a price yet, but it is expected to cost around $50,000. The price is about average for an electric car, which is often more expensive to buy upfront than non-electric cars.
The price is less than that of high-end electric cars like the Tesla Model Y or the Polestar 3. But someone with less money could find an EV like the 2022 Nissan Leaf that costs less.
As for trim levels, it's hard to say how many, if any, will be available.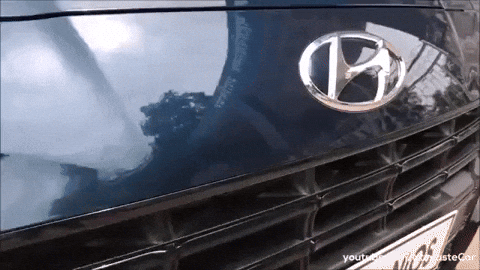 Right now, the release of this car fits with Hyundai's plan to sell 1.87 million electric vehicles each year and get 7% of the EV market by 2030. If you have some free time, go to the Hyundai website to learn more about the company's plan for electric vehicles (EVs).
Which Grandeur EV costs the least?
As we said above, there will only be one Grandeur EV, and the best guess is that it will cost around $50,000. Like other EVs based on the Hyundai Genesis platform, the Grandeur EV could be an all-wheel-drive model with two motors, one for each axle, when it comes out. The range could be anywhere between 249 and 280 miles.
We can't say if a Grandeur EV is worth the money because no one has ever driven one. But based on Hyundai's track record and price, we can make some assumptions.
Comparing the Grandeur to cars like the Cadillac Lyriq or the Volvo C40 Pure Electric will be cheaper. But if you choose something like a Kia EV6, you'll pay a little less. It all depends on how much you can spend.
Hyundai Grandeur EV Specifications
The specifications for the Hyundai Grandeur EV have yet to be made public. We are still determining if the new EV will use the same platform as the Kia K8 and the new Hyundai Grandeur. This will have the Hyundai-Kia N-3 platform when it comes out.
But Hyundai might release the car with an electric motor on each axle, making it faster and better at balancing its weight.
The Grandeur EV can go between 249 and 280 miles on a single charge. It could also come standard with an 87.2 kWh battery pack with a multi-charging system that allows for fast charging, which is great for people who don't have much time to wait for an EV to charge.
How much power does a Grandeur EV have?
What is it? We have yet to learn.
We can't guess how much horsepower this electric vehicle has because it's brand new. If you want to see how much horsepower other cars have, that might help. But that would still be like comparing apples to oranges, which is not a good idea for EVs.
How far can the Grandeur EV go?
Again, we have yet to learn. But if it has an 87.2 kWh battery pack, the range could be between 249 and 280 miles. This is because that's how South Korea certifies cars.
Is it safe to use the Grandeur EV?
We can't give you a good answer because the car doesn't exist. Two things that could be used to predict: Hyundai always does better than other car brands. Hyundai is the fourth most reliable car brand, which gives it a score of 4 out of 5. 
The brand is in a good spot with average annual repair costs of less than $500.
Most of the time, electric cars are more reliable than cars that run on fossil fuels because they have fewer parts that could break. But repair costs are usually higher, so keep that in mind as you choose.
Find the Nearest EV Charging Port for your Hyundai Grandeur EV
Whether you wait to see if the Hyundai Grandeur comes out or choose a more traditional car, Way.com, the best app for EV car owners, can help you find the nearest charging port in less than a minute.
The smart choice is electric mobility. We make it even easier for you to switch to electric vehicles (EVs) by helping you find the best charging experience possible.
Way.com is a one-stop shop for people who own cars. We can assist you with your parking needs, give you affordable car insurance and refinancing quotes, tell you where the closest car wash is, and show you how to get cash back on your gas.
Way.com is here to help protect what's around you. We also give you the best insurance rates for your most valuable asset, your home.