In the world of car insurance, Gap insurance is the super-hero you need!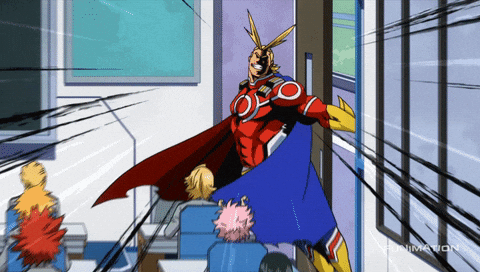 Buying a new car is an expensive investment that not everyone can afford; it frequently necessitates financing. If the car is totaled or stolen, you must still pay the outstanding loan balance and purchase or rent a replacement car to compensate for the loss. If your policy includes new car replacement coverage, your basic car insurance will assist you in covering the cost of purchasing a new car. 
Gap insurance kicks in when your claim payout might not cover the difference if your car is totaled beyond repair and the depreciated value is less than what you still owe on loan. The Guaranteed Asset Protection (GAP) endorsement compensates between the loan amount and the car's depreciated value.
What is Gap insurance?
Gap insurance is a type of optional car insurance that pays the difference between the amount due on a car and its actual cash value (ACV). If you're thinking about leasing or buying a car, or if you've already done so, you might be asking if you should get gap insurance and where to get it. Gap insurance is often a driver's optional coverage. However, in some areas, a car dealership has to provide gap insurance at the time of purchase.
Let's pretend you've been in an accident and your car is beyond repair and needs to be replaced. Your car loan balance is still $24000, but the car is now only worth $21000. After deducting deductibles, gap insurance would cover the $3,000 difference between what you owe on your car and its current market value. Some insurance also covers the deductible.
Remember that gap insurance normally only applies to totaled or stolen cars that are brand new or models less than a year old. Even if the borrowed amount is greater than the car's value, it does not cover accidents, damages, repairs, or a sale or trade-in. It also won't help you buy a new car; to pay the costs of a new car, you'll need new car replacement coverage.
What is the cost of this insurance?
When adding gap coverage to your car insurance policy, getting it from the dealership or lender is usually more expensive. However, a few things may influence the cost of gap insurance. Your insurance company will most likely examine your car's actual cash value (ACV), geographic region, age, and car insurance claims history, among other things. To determine if gap insurance is the proper financial protection for you, ask your car insurance company if it offers it and how much it would cost based on your scenario.
How and where to buy Gap insurance
Gap insurance is available through various sources. The most common of which is the dealership or lender financing your car or directly from a car insurance company. Some of the leading car insurance companies provide gap insurance. Here are a few options to consider:
State Farm:

The largest car insurance company in the United States, State Farm does not offer gap insurance but does have a feature called Payoff Protector, available to anyone who gets a car loan through a State Farm bank (a partnership with US Bank). Payoff Protector is only applicable to full-coverage car insurance, although it is not required that State Farm underwrite the policy. If your loan is from State Farm, you are eligible for Payoff Protector at no additional cost, even if a different insurance carrier writes your motor insurance policy.

Allstate:

The Allstate gap program covers the difference between a primary car insurance settlement and a car's outstanding debt. It reimburses a deductible payment and waives covered damages up to $50000. 

Progressive:

Progressive's coverage is limited to 25% of the car's real cash value. For as little as $5 per month, you may get gap insurance bundled into your existing policy with the company.

Nationwide:

Nationwide provides gap insurance but does not waive your deductible if you file a claim, so consider whether your deductible is low enough to cover a total loss.

AAA:

AAA provides gap coverage for fully insured cars and optional comprehensive and collision coverage.

Esurance

: Gap insurance is referred to as car loan and lease coverage by Esurance (and other car insurance companies). You may be eligible for coverage if you lease or pay off a financed car and have full-coverage insurance.

USAA:

USAA car insurance is offered to active and former military personnel, as well as their families. For cars less than seven years old with a car loan of more than $5,000, USAA offers Total Loss Protection. It reimburses deductibles up to $1,000.

When to opt for this insurance?
Now the point moves on to when to go for this insurance. Lenders or car insurance companies recommend gap insurance for new cars when or if:
The car loan is for at least five years.

The principle on the car will take longer to pay off than the depreciation, the loan has a high-interest rate.

You made a small down payment, usually less than 20%.
It's generally a good idea to compare what you'll pay for your car throughout your loan to the MSRP or agreed-upon sales price to determine if there's a difference right away. This insurance will be a good option. Keep in mind that your "gap cost" is constantly changing. As you make monthly payments and the car depreciates, the gap between what you owe and what the car is worth diminishes.
The following circumstances do not require you to have this kind of insurance:
Substantial down payment made

If the loan was for a brief period, say three years or less.
You can terminate the coverage at any time. It's usually only recommended when the balance due on the car is less than its market worth. Consider the cost of risk if you're not sure if gap insurance is worth it. This insurance is relatively cheap. You can add it to an existing policy for a nominal fee. 
What about leased cars?
Leased cars, like any other car or SUV, depreciate quickly. If you owe a significant amount on your total lease payment, you will owe more than the car is worth if you get into an accident. Gap Insurance for your lease may be a wise financial move in this circumstance.
Compare your overall cost to the car's MSRP, just like you would with a purchased car. The difference between what you owe and what the car is worth reduces as you make monthly payments and the car depreciates. As a result, you may not require coverage for the duration of your lease.
Depending on your leasing agreement, you may only need it for a few months.
---
Check out our blogs for info on finding top-rated airport parking, the best parking spots in your city, and affordable car washes near you.
---