After acquiring a car insurance policy, your car insurance company will send you an insurance declarations page. This fact sheet summarizes the most significant aspects of your policy. 
What is an Insurance Declaration Page?
A car insurance declarations page is the first page of your auto policy. It reveals all of the policy's fundamental features. The declarations page is a summary of your auto insurance policy.
Your premium, how often you pay it, and the deductibles you must pay for each covered component are listed on the declarations page. It will also list your car's brand, model, VIN, and the lienholder if you lease.
Where to find your Insurance Policy Declaration Page?
The declarations page is usually attached to the front of your car insurance policy. You can get a copy of your declarations page from your auto insurance company if you don't have it. You might be able to get it by going to your insurance company's website or downloading an app. Your insurer should give you a new declarations page whenever you update your coverage or renew your policy.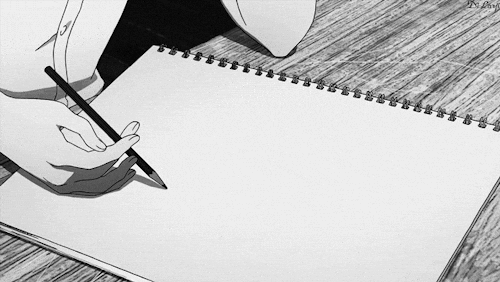 What can you find on your Insurance Policy Declaration Page?
You'll find the policy number at the top of the declaration sheet, which you'll need to reference when filing a claim. Some declaration papers may also mention your previous policy number, which may frequently vary because you may need new insurance every six months to a year.
On a car insurance declarations page, you'll also find the basic information:
Information on Policy Term
A declaration page will feature information about your policy, such as the length of your auto insurance policy period, which is months that begins on one date (the effective date) and ends on the other date (the end date). Some policies even have a start time, usually one minute after midnight on the policy's start date.
Names of Relevant Parties 
The auto insurance declarations page will list all of the policy's participants. The following people will be involved:
Specified Insurance Policyholder:

Typically, the person purchasing the policy, insure their car. Each person covered by the policy will have their names, ages, and addresses specified. 

Excluded drivers:

 Your declaration page may list the names of any home drivers who are excluded from coverage.

The agent:

 If relevant, the agent from your car insurance company and their phone number.

Name of the insurance company: 

The address of your insurance carrier and a phone number to contact them should be included on the policy declaration page.
Information on Your Car
The declarations page will also list the details of each car covered by the policy. This translates to:
Year of manufacture

Model and make

Vehicle Identification Number (VIN)

Details on Premiums and Deductibles
Your premiums will be listed on your declarations page and how you'll have to pay them. Your premium is decided by various criteria, including your age, gender, location, and driving history (including whether you've had a DWI/DUI or other traffic offenses), the type of car you drive, and how often you drive it. The amount of coverage you'll need is essential in deciding your auto insurance price.
When making an auto insurance claim, the deductible is the amount you must pay out of pocket before the insurance company pays the rest. 
Types of Coverages on your Car Insurance
When you acquire a car insurance policy, you're buying coverages, and your declaration page will detail all of the coverage categories that make up your insurance policy. The final sheet will indicate each type of coverage you acquired and how much of that coverage you purchased. Your insurance coverage will be described on your declaration page per person and per accident limits, sometimes for the same coverage type. You'll have to pay for any remaining bills out of pocket once the insurance company has paid out to its limit of liability.
If you have more than one vehicle, each vehicle's coverage amounts will be listed separately. It is feasible to purchase less coverage for one insured vehicle while purchasing more excellent coverage for another. If your car is older and less expensive to replace, you may want to consider purchasing less coverage, but you should always make sure you have the coverage you require.
Everyone's insurance needs are different, and Way.com makes it simple to locate a vehicle insurance policy that meets all of your requirements while being reasonable.

Endorsements
Endorsements are also known as riders. They are additional policy terms that can be added to your primary auto insurance policy. When it does, the endorsement may be identified by a unique code used by the car insurance company for reference and the rider's name. Your declarations sheet may or may not include endorsements. You'll need to look up the rider's conditions in your policy to figure out how much you're paying.
Discounts on your Car Insurance
Car insurance discounts are available from every car insurance company. Your policy declarations page will show these discounts. It will also include the amount by which they lower your premiums (if applicable).
What happens when you Renew your Car Insurance Policy
When you renew your car insurance you will be given a new insurance declarations page. All of your information will be changed to reflect the changes to your policy. These include new premiums and policy periods, new discounts, new or enhanced coverage, any new insured cars or drivers, and any new endorsements, among other things.
If your premium has changed, the declaration sheet will show the change. The average length of a car insurance coverage is six months or one year. If you want to save money on your insurance, you can use Way.com to compare prices from several car insurance companies online. Keep your declarations sheet on hand to compare your coverage immediately.
---
Here's more info on top-rated airport parking, the best parking spots in your city, the most affordable insurance for your car, and top-rated car washes near you.
---