Can you help us answer this question? Which of the two is the worst? Whether it is dealing with insurance agents or being bombarded with spam from all new insurance quote comparison websites springing up on the internet? Basically, we all need insurance. Couldn't it be simpler if all you want to do is figure out which insurance company offers the most coverage at the lowest price? Hence, we are doing a review of Insurify, one of the leading car insurance comparison sites. 
Insurify's service is comparable to other popular insurance comparison sites like Way.com, which offers real-time insurance quotes. Read our Insurify review to learn more about the company's operations and how it stacks up against Way.com.
Pros and Cons
| | |
| --- | --- |
| Pros | Cons |
| Matched with various options after a single application | Rates are not guaranteed to be lower than those of other providers |
| Network of reputable local and national car insurance companies | |
| No longer necessary to compare services one by one | |
| Matches you with the most cost-effective suppliers | |
What is Insurify?
Basically, Insurify works with some of the country's biggest insurers to deliver car insurance quotes to consumers based on their personal information.
Cambridge, Massachusetts-based Insurify, was founded in 2013. Insurify sells insurance in all 50 states. Insurify's AI searches for insurance companies that give the most significant discounts based on the information in your application. According to the firm, customers save an average of $489 per year on Insurify auto insurance.
How to get car insurance quotes from Insurify?
The buying process begins with Insurify's well-organized and user-friendly homepage. Those eager to begin the quote process can do so in many ways. The most straightforward approach to start the quote process is to enter your information, and those who have previously obtained quotes can also access them.
Insurify has upped its game in 2022 by making its website more mobile-friendly. 
Insurify simplifies the process of obtaining insurance quotes. The site asks for your ZIP code before prompting you to enter information about your vehicle, such as its year, make, model, and whether you're financing or buying it outright. Insurify's USP is that what they uncover for you is visualized in the left-hand column with helpful images. However, because they don't ask what you presently pay, it's unclear what these savings are based on.
The following pages collect further information about your driving and insurance histories, such as your age, past insurance, prior accidents, and other factors. The "accuracy confidence" part of Insurify provides a good indication of how probable it is that you will receive an accurate quote based on the information you submit.
Insurify will ask for personal information such as your name, address, phone number, and email address during this process. To receive a quote, you must fill out these mandatory fields. Overall, it appears that buyers will be able to acquire a quotation in less than two minutes, as Insurify advertises.
Are there discounts from Insurify?
You can "unlock" savings as you submit the relevant information, such as being a safe driver. It's important to note that these reductions aren't 100% guaranteed.
Insurify car insurance quote comparison page
You'll be taken to the quotes page once you've input all of your information. The final product is neat and easy to read. You can arrange your quotations in various ways, including arranging them by price and what Insurify suggests.
Customers can modify coverage selections on the sidebar of the Insurify quotes site, which is one of the more distinctive features. This makes it possible to have a very personalized search experience. You can "track rates" using a toggle switch below these findings. This gives you the option of receiving a new auto insurance quote as frequently as once a month.
Insurify provides helpful definitions of terminology often found on a car insurance policy, such as bodily injury, property damage, collision, comprehensive, roadside assistance, car rental, and rates from insurance companies.
How to buy car insurance on Insurify?
The results page on Insurify gives different results, the majority of which will direct you to a partner site for binding. While the majority of businesses provided quotes, some did not. Some insurers require customers to "click to quote," which takes them straight to the insurer's website. Some customer information is transferred to the car insurance site. But you may need to enter your information once you're there manually. Representatives from the insurance provider can now assist you in completing your policy purchase.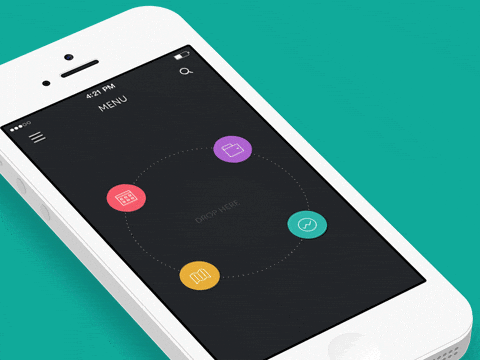 Your personal information on Insurify
Insurify has said that it does not sell personal information and does not spam customers. Advertising from lead-generating sites has been removed from the results page. Insurify has eliminated the possibility of a consumer unintentionally visiting a site that employs spamming techniques by deleting this advertising.
Before you can see your quotations, you must give your phone number, but the company claims that you will never receive unwanted phone calls or emails unless you opt-in to receive them.
Customer satisfaction
The majority of Insurify reviews are positive. This, in the final analysis, brings us to the next question
Is Insurify legit?
All things considered, yes, Insurify is legit. Insurify has an A+ rating from the Better Business Bureau and partnerships with dozens of America's leading insurers. As our review of Insurify states, Insurify is a credible and well-established insurance comparison site.
Insurify vs. Way.com:
 What makes Way.com stand out!
After all, it pays to search if you're looking for a new auto insurance policy. While Insurify claims to provide the best insurance rates, Way.com is an attractive choice if you want attention to detail and excellent customer service.
Furthermore, Way.com can make obtaining the best insurance prices easier with an easy-to-use website and licensed in-house insurance brokers. That, combined with a dedication to protecting your personal information, means you can trust Way.com to assist you in finding a policy that meets your needs.
---
Here's more info on top-rated airport parking, the best parking spots in your city, the most affordable insurance for your car, and top-rated car washes near you.
---