Are Mazda cars reliable? Let's get right to the point: they are, indeed. Particularly, their most recent models are excellent. Don't worry; we'll go into further details.
We'll provide our top five reasons why we think Mazda is a great car. We will also offer some suggestions for models you might want to consider.
Why Mazda cars are good
Without further ado, here is our argument for why we believe Mazda to be an excellent car:
Reliability
Reliability is the most important factor. The reliability won't matter as much if you're buying an exotic or sports car. However, a dependable sports car is good. One of the most crucial aspects of practical daily-driven vehicles is reliability. Quite literally, it doesn't get any better than Mazda.
Even though there are dependability issues, it's vital to remember that no car is immune to them, regardless of the brand or model.
Meanwhile, most of Mazda's pervasive dependability issues are with its older models. Especially with cars from the late 2000s and the early 2010s. Since then, most of the newer models' issues have been very small, such as the 2016 Mazda CX-5's Daytime Running Light (DRL) failure.
The most important lesson is that they haven't had many issues with their new cars. But, more importantly, when there is a widespread issue, Mazda recalls its cars without delay. Mazda has a history of producing reliable cars. 
Affordable to Maintain
What use is a reliable car if it costs a fortune to maintain each time you take it to the shop? Don't worry; even if their cars require more upkeep than average, they are reasonably priced.
Our analysis indicates that Mazda's annual operating expense is about $471. The cost of ownership for a Mazda is still considerably lower than the industry average. 
Remember that this amount excludes the cost of fuel and only includes maintenance and insurance. The annual maintenance cost for a Mazda varies based on the model and is generally around $462.
Safe as Houses
This is made possible by their cars' numerous airbags, solid body construction, seatbelts with pre-tensioners and load limiters, and other factors. Additionally, many of their cars include active safety features, such as the i-ACTIVESENSE.
You might think of it as a radar that warns you when there are potential dangers. This happens when you approach a car in front of you too quickly and closely. Many of their vehicles also feature a Forward Collision Mitigation System, which automatically applies the brakes if it anticipates a collision.
Because of all this, they are highly safe and a wise choice if you want to buy a safe car for your teenagers who, let's say, tend to drive somewhat spiritedly. 
This implies that insurance is also reasonably priced. For example, Mazda insurance costs about $138 per month to insure. The amount is roughly the same as the industry average, although the cost will vary based on the car model, who drives it, coverage, and where you reside.
Easy and enjoyable to Drive
Regarding driving characteristics, Mazda automobiles have always been more enjoyable, and in recent years, its marketing materials have tended to emphasize this even more.
Their wonderful SkyActiv engines, which generate respectable amounts of power without the aid of turbochargers (although some models do have turbochargers), are partially to blame for this.
And in part because of a sturdy chassis, excellent suspension, and effective steering. They have good steering input that lets you feel what the front wheels are doing. The CX-9, one of their larger cars, is frequently cited as having the most athletic feel compared to other SUVs, making it the SUV of choice for motorsports enthusiasts.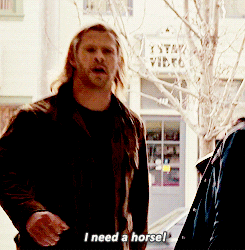 The four-character Japanese philosophy known as "Jinba Ittai," which defines the harmony between a horse and rider, informs how Mazda develops its cars. This implies that Mazda designs its cars to be tactile and responsive, giving the driver a sense of being at one with the car. 
Whatever you want to call it—it sounds pretentious—it is undeniably effective.
They look good
Although aesthetics are subjective, we firmly feel that Mazda produces attractive cars. Moreover, while none of their cars are exceptionally attractive, none are particularly ugly.
They all have the same design aesthetic, including an upright triangle grille of reasonable size at the front, slim headlights, and beautiful lines and creases all over the body to give the vehicles a sporty, athletic appearance even when they are enormous.
Are these the most attractive cars available? No, for sure, but it would not be easy to find someone who doesn't appreciate how the current Mazda lineup looks.
Not so good part of Mazda cars
Of course, no car is ideal. However, there are a few drawbacks that you should be aware of, even if there aren't many:
Not very Practical
Their SUV models, notably the CX-5 and CX-9, fit this description. More precisely, in terms of the back freight area. Although owners generally favor both models, there's no denying that their cargo room could have been a bit larger.
Additionally, the CX-9 can only haul 3,500 pounds. The CX-9 is less practical if you need to tow because competitors like the Toyota Highlander can tow up to 5,000 pounds.
Although it might not be a deal-breaker for everyone, you should be aware of this.
A Bit on the Expensive Side
Regarding pricing, Mazda is in a class by itself. It isn't as pricey as BMW, Mercedes, or other luxury brands from Europe and America. But it's also not quite as inexpensive as Toyota or Hyundai.
Interiors are from a Bygone Era
Fair enough, Mazda provides a slightly more upscale interior than Toyota or Honda. As usual, there is a lot of leather and soft-touch material, and the construction is much more upscale. Unfortunately, some entry-level versions are feature-bare, so you'll have to invest in more pricey ones.
This one may be a matter of opinion, but we think the Mazda's inside may use some updating. On the other hand, they're not horrible, and their premium-feeling build quality was already stated. However, it does appear a little dated and dull.
The steering wheel has fancy buttons, and all look ten years old, the infotainment screen is comically small, and there is no completely digital instrument cluster. Instead, it resembles the interior of an Audi from the early 2010s. It's not terrible, but it is a little outdated.
Everything seems a little monotonous, especially when compared to other automakers. However, we will applaud Mazda for continuing to use knobs to operate the infotainment system and air conditioning. Not every component of a car needs to be touch-sensitive or computerized.
Recommended Mazda models
Are Mazda cars reliable? Indeed, that much is clear. Although there are drawbacks, they are not major and may not deter you.
Which ones now should you take into account? The ones we advise are listed below:
MAZDA CX-9
The CX-9 is the mid-size SUV we start with for enthusiastic drivers. The sporty steering feel is ideal for individuals who need seven seats but want to attack those backroads with zest. However, it must be acknowledged that the CX-9 might benefit from a little more power. Even if the 6-speed automatic is fantastic, a manual or dual-clutch system could have been more appropriate for the package.
However, before you move on to more upscale options like the BMW X3, the CX-9 is the way to go if you're seeking a dynamic SUV. The CX-9 begins at $35288, but to acquire features like leather seats and a motorized tailgate, you'll need at least the $37440 Touring trim.
A 2.5L turbo engine with 250 horsepower and 320 lb-ft of torque is standard on all variants (with 93 octane fuel). They also come equipped with all-wheel drive, so you won't need to worry about living in a colder area.
MAZDA CX-5
The CX-5 is Mazda's small SUV, with either a front-wheel-drive or all-wheel-drive system with a normally aspirated or turbocharged engine. 
It starts at $25560, but for the entire package, including a power sliding sunroof, Bose audio system, and power liftgate, we advise upgrading to the $30570 Grand Touring.
Although some may argue that the non-turbo engine needs a little more power, we believe it to be fast enough for daily driving. In addition, the 2.5L turbo engine now ranges from $306810 to $37512, depending on how much power you require.
MAZDA 3 Hatchback
The Mazda 3 is available as a sedan or a hatchback; while costing somewhat more, we advise choosing the latter. Why? What more could you ask for, given that it looks considerably better and is more practical due to its increased baggage space? Although the Select trim, which starts at $24111, is the least expensive option, the price starts at $22761. You will also receive keyless entry, better-looking alloys, and blind-spot monitoring.
If you want a manual transmission for the most exciting, you'll need to spend at least $28360 for the Premium trim. Although the Preferred model, which starts at $25761, is available with all-wheel drive if that is your first requirement.
A 2.5L engine with 187 horsepower is standard on all versions mentioned above. Spend at least $31554 on the turbo engine with 250 horsepower, which is offered with all-wheel drive and an automatic transmission.
MAZDA 6
When you compare the Mazda 3 to the Mazda 6, the Mazda 3 appears a little steep. However, the suggested Grand Touring variant is priced at $30180 and starts at $24480. With this, you automatically receive a power moonroof, wireless Apple CarPlay, a turbo engine, and a Bose audio system.
MAZDA MX-5 MIATA/RF
The Mazda MX-5 is the car for you if you want something sporty. It is available as a Targa or a Roadster (the roof still opens, but behind the seats, the roof structure remains in place). 
Either one is great. However, the MX-5 RF (which has the Targa roof) is 51 kg heavier and costs almost $6,000 more because of the automated roof mechanism.
The roadster has a starting price of $26841. But it would be best if you opted for the $30300 Club trim. This is because it has a Bose audio system, heated seats, and a limited-slip differential in the manual transmission.
They all have rear-wheel drive, a 2.0L 181 horsepower engine, and a 6-speed manual or automatic transmission option. Paddle shifters are standard on all auto transmission models, so you can still manage gear changes with your fingertips.
While it isn't the most powerful sports car money can buy, the excellent chassis and respectable engine make it an appealing choice for car fans. 
Mazda cars to avoid 
You can't go wrong with any of their current offerings if you buy brand-new ones. However, due to reliability difficulties, there are a couple you might want to avoid if you're buying used:
Mazda 3 (models 2009-2013)

 – Avoid buying this Mazda 3 model with a manual transmission, whether it has a 5- or 6-speed. They have defective clutch forks, bearings, and pins that can break as soon as you hit 37000 miles. So you could occasionally require a complete transmission rebuild.

Mazda CX-7 (2007—2012) 

– These engines have problems with valve timing, leading to oil leaks, slack timing chains, and even engine failure. This issue can occur with any Mazda L-Series engine, but the CX-7 model is the most prone to it.

Mazda CX-9 (2010–2011)

 – These have brake booster issues, which result in a mushy brake pedal and poor stopping power. This is extremely risky.
Those are Mazda's least dependable cars, so you should steer clear of them at all costs. Other models have a few more dependability issues, but they're not as severe and won't bother you too much.
What you should know about Mazda cars
How well you maintain a car greatly impacts how long it lasts. You may anticipate them to last between 150,000 and 200,000 miles before they start experiencing major problems if you perform routine maintenance, don't put off important repairs, and drive safely.
The majority of cars now include a warranty, including Mazda. A 36,000-mile or 3-year basic warranty and a 60,000-mile or 5-year engine warranty are included with every new Mazda. Although Mazda's guarantee isn't quite as remarkable as Hyundai's 100,000-mile or 10-year powertrain warranties, it still provides peace of mind.
After five years, a Mazda generally loses roughly 36% of its value. In other words, it will still be worth roughly 64% of what it was initially.
This indicates that they are in the top 10 brands in terms of depreciation rates and are fairly good. However, remember that the depreciation rate may change based on the model and trim. 
Are Mazda good cars?
When it comes to reliability, Mazda is among the best automakers. However, there are a few areas where Mazda may stand to get better. The company's location on the "braking system" is a prime illustration. Several owners have mentioned a problem with the braking system.
So, you may answer yes if someone asks if Mazdas are good cars, the answer should be a big blatant resounding YES. This is thanks to dependable performance, enjoyable driving characteristics, excellent safety ratings, reasonably low cost, and attractive appearance.
If you're considering purchasing a Mazda, we hope that this post has been useful to you. However, writing can only convey so much information. So, as previously stated, make sure you test drive the car you're considering purchasing extensively to determine whether you enjoy it. 
---
Here's more info on top-rated airport parking, the best parking spots in your city, affordable auto insurance, easy Auto refinance, and high-quality car washes near you.
---