According to Jerry, customers may get hassle-free, tailored car insurance quotes from more than fifty smaller name-brand insurance providers. Jerry claims that clients may save an average of $800 per year on car insurance with a new policy. Nevertheless, please read our review of Jerry to know more.
What is Jerry?
Jerry Insurance takes pride in being the first company to offer a new approach to comparing car insurance prices. Jerry was founded in 2019 to make it easier for people to get affordable car insurance. 
Unlike other car insurance comparison sites that take you to the website of their insurance partner to complete your purchase, Jerry allows you to finish the entire process within their app. Jerry isn't an insurance company. They get rates from national and regional car insurance companies from all 50 states. 
PROS and CONS
PROS
Easy-to-navigate interface

Regular car insurance quotes options

Guaranteed Savings
CONS
Lack of human interaction
How to get car insurance quotes from Jerry
While you understand how Jerry works in general, you'll be undoubtedly curious about how to get started and what to expect. The main steps are as follows.
You'll start by answering six quick questions:
Your given name

Your contact information

If you are currently covered by insurance

What kind of insurance do you need?

Claim history of last five year

Recent citations, if any
After you enter your personal information and press the button, Jerry will contact your car insurance carrier and examines your policy and current coverage data. Jerry compares the pricing of several various companies using their AI and machine-based learning approach. It also compares their costs to the ones on your current policy to see if they can find you a better deal. Jerry then gives drivers their top three choices for each renewal cycle's best coverage and price.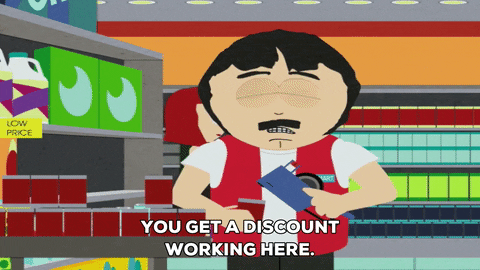 Can you get discounts from Jerry?
Jerry is built to find the most cost-effective coverage and auto insurance reductions for your specific needs. You'll receive competitive quotes that include discounts.
Our review of Jerry shows the types of discounts available from Jerry:
Type of discounts
Profession discount

Hybrid car discount

Low-mileage

Legacy discount

Multi-policy discount

Good student

Automated payment
Personal information on Jerry
They also guarantee that you will not be bombarded with telemarketing calls or emails. Jerry also claims to contact insurance providers and obtain quotations using an anonymous phone line.
Your credit score is unaffected when you shop for car insurance with Jerry. You don't need a credit check to get accurate auto insurance estimates in some places. If your state requires a credit check, Jerry performs what is known as a "soft pull." While this check is required to provide you with quotes, it has no bearing on your credit score.
What sets Jerry apart?
As a matter of fact, Jerry does not charge a commission to its customers for using its platform; instead, they receive commissions from its insurance partners. As a result, users only have to pay for insurance plans through the Jerry app.
Jerry provides various benefits for drivers of all ages and is a convenient way to acquire coverage. Before renewing, Jerry automatically shops for better prices, and users can get car insurance quotes from trusted organizations. It provides consumers with digital insurance cards for the quickest and easiest access to their data.
Jerry is ideal for young, tech-savvy drivers who want to spend less time talking to insurance agents on the phone. Jerry Insurance can be a wise choice if you seek the best car insurance quote but don't want to follow the traditional route. While Jerry can help customers save money on car insurance rates, it may not be ideal for people who prefer not to browse car insurance through an app-like experience. Furthermore, it does not appear that you can use Jerry without providing your cell phone number, which may deter some users.
Finally, because Jerry automatically shops around for you at renewal time, some users may be irritated by the entire process. Because Jerry Insurance depends primarily on machine learning and automated processes, it can make the insurance buying process feel highly impersonal.
You can use Way.com to compare auto insurance quotes that are a little more tailored.
Customer satisfaction
Jerry gets a mixed bag of reviews depending on where you go. Jerry's website has received positive feedback from specific clients, who praise the company's accessible forms and direct attitude. 
Users like Jerry because it makes shopping for insurance simple and easy. Even though Jerry isn't like other sites that generate leads, there have been some complaints. Some people complain that the app gives them different information; others say it just doesn't work.
The customer service at Jerry makes it a point to address the negative experience of a user on the App Store. Thus not shying away from criticism.
Jerry has received a 4.7/5 rating on the App Store and 4.4/5 on Play Store.
Is Jerry legit?
Is Jerry the most excellent option for you, or do their claims seem too good? From our review of Jerry, it can be safely assumed that Jerry is all good.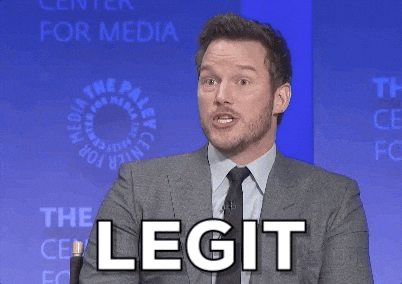 Jerry vs. Way.com: What makes Way.com stand out!
Auto insurance is something that everyone needs. We need to ensure that we and our money are safe from loss in case of a car accident. But getting quotes is a lot of work, so getting car insurance is a pain. As a result, most people don't switch insurance companies because it's too much trouble. It's like going to the doctor every year for a check-up. You know you should, but don't go because you feel fine.
Do you think about something when you feel sick or think something is wrong? But you put it off again when you feel better. For example, you hear that switching car insurance can save you money, but you only think to do it once you get a bill. But a few days after paying the bill, you forget about it again.
So you keep putting it off indefinitely up until now. Today, you can use Way.com in your favor.
Way.com compares quotes for you and saves users an average of $971 yearly on insurance. There we said it! On average, you can save $971 a year. And it's simple. With just a few clicks, you can save money right away.
Way.com works with more than 200 car insurance companies. This allows you to compare prices from even more insurers, perhaps saving you even more money. Compared to Way.com, Jerry may also be a pain to utilize for folks bothered by automated chatbots or unwelcome notifications. 
Click on the banner above to get started and receive free, no-obligation car insurance quotes from Way.com in just a few minutes.
---
Here's more info on top-rated airport parking, the best parking spots in your city, the most affordable insurance for your car, and top-rated car washes near you.
---