In the more than 25 years that LoJack has been used, it has also become a general term for all car tracking and recovery systems. In the same way, it would be wrong to call any bandage a Band-Aid or any tissue a Kleenex. With a broader definition, there is a chance that people will get it wrong. 
Consider the LoJack Stolen Vehicle Recovery System to protect your car. Here are the places you can buy it, how much it costs, and how to put it in your car. This system has been around for more than 30 years. If your car is stolen and you have one on it, knowing about it can help you get it back. 
LoJack is an innovative technology that helps the police retrieve stolen cars. LoJack has a very high success rate for getting stolen cars back, so if car theft is a big worry for you, you should buy it. However, to figure out how useful LoJack might be for your car, you should think about your own needs, the kind of car you drive, and where you live.
Here's how to get a LoJack System if you think it would be a good choice.
What is a LoJack?
LoJack is a small wireless transceiver in a random spot in a car, light truck, or motorcycle. From then on, it sends out radio frequency (RF) signals instead of using GPS like other systems do (according to the company, RF enables use in parking garages or other signal-blocking buildings). This will keep going on whether or not the car is found. If the car is stolen, the police will focus on the signal and follow it to where the car is.
Buying a LoJack System
Classic LoJack could be bought from the company, but New LoJack cannot be bought as a single item. So if you already bought Classic LoJack, you can still install it. 
You can instead buy a new car that comes with New LoJack. New LoJack is a great anti-theft feature to consider if you're looking for a new car or planning to buy one.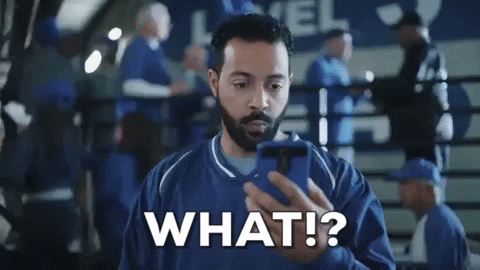 Cost of LoJack system
Classic LoJack costs between $700 and $1,000 as a one-time fee, but New LoJack is included in the price of your new car. This will probably make your car more expensive, but it will save you the trouble of having it put in. Talk to your dealership to get a better idea of how much a LoJack system will change the price.
LoJack and other anti-theft devices are good choices for high-value cars that get stolen. But anti-theft devices can also save you money on your insurance, so check with your provider to see if a lower insurance premium could make up for the system's initial cost.
How to add LoJack to your existing car?
An authorized third party should only install LoJack systems. If you are a trained LoJack technician, things can go right. Get in touch with an expert to install LoJack on your car.
Service, maintenance, and inspections are all the same. You can always call LoJack's customer service if you have any questions or want to ensure everything is going well.
Consequences of having a LoJack
Cars with LoJack will not have stickers all over them. That's the plan. The company thinks thieves will have to poke and prod around the car in a destructive way to find the LoJack device and turn it off before driving. So, if a thief decides to take a chance and steal an active car, the tracking device can not only help police find the car but also help them bust chop shops when the tracked car is brought back to one. So, thieves might think twice about taking a car that acts like a homing beacon for other illegal activities and decide not to risk it.
Technology like LoJack can help you drive better and prevent your car from being stolen in many ways. If you've carefully thought about how much your car is worth and how much money you have, LoJack is a great way to ensure your car is safe, find it quickly if it's stolen, and keep track of your battery, service, and maintenance history.
LoJack: Compatible with every car
Like any car lover, a car thief would love to get behind the wheel of a six-figure hot rod or a classic car that has stood the test of time. But there aren't many of those cars, and getting that much attention adds a new risk. So, minivans, boring family sedans, and other cars you'd never see on a bedroom wall poster go missing. LoJack doesn't rely on applications only made for a certain car so that it can work with a wider range of cars.
Does your car have LoJack?
With the LoJack Stolen Vehicle Recovery System, police have been able to find thousands of stolen cars before they are sold again or taken to a chop shop. 
It's not easy to find the LoJack unit, though. The LoJack system is very small, so depending on the make and model of your car, it can be put in several different places. (This also makes it harder for thieves to get away with a car.)

Important facts about the LoJack system
A certified technician puts each LoJack in one of 20 places on the car. When activated, the LoJack works like a high-tech GPS, which lets the company and, in turn, law enforcement know exactly where your car is. The tech does not say where the installed device is for safety reasons.
Still, the LoJack system is powered by a battery, so it is often installed in places like:
Diagnostic port below the steering column

Under the car's hood

By the battery
If you can't find the device, your vehicle identification number can tell you if your car has one or not (VIN).
Find the original dealer who sold the car to you. This may be the only way to determine if your used car has LoJack. 
Here are some ways to do this:
Call a car dealer that sells the same model and ask if they can help.

Ask for a CARFAX report, as some will list the original dealer.

If the original window sticker is still there, check it out.

Ask the person from whom you bought the car.
Call LoJack to make sure the car is registered. If your car gets stolen, you'll need your account number, so keep it somewhere safe.
Before you buy a new car from a dealer, the dealer will tell you about any problems with it. The car's value goes up if it has a LoJack system, so if you're buying it used, the seller should tell you about it and give you a copy of the owner's manual. If you buy it used, LoJack will check the whole system, give you a new ID card, and allow you to re-register the unit in your name. This way, there will be clarity about who owns the car in the future.
Go for insurance coverage from Way.com as a fail-safe
If you want the most peace of mind, consider adding comprehensive coverage to your car insurance policy. This can protect you from theft. Then, get the best deals by using the Way.com app. Signing up only takes a few seconds. You'll get competitive quotes from top insurers to get the best coverage at the best price.
---
Here's more info on top-rated airport parking, the best parking spots in your city, affordable auto insurance, easy auto refinance, and high-quality car washes near you.
---