What does financing a car mean?
Financing a car does not have to be difficult, and once you know the essentials, you'll be in a better position to choose the best choice for you. Financing a car might be intimidating, especially if you're a first-time buyer. Even though buying a car is one of the most significant transactions most individuals will ever make (second only to purchasing a home), understanding car finance does not have to be difficult.
Let's go over some car financing fundamentals.
If prospective car owners cannot make an outright payment, they can opt for car financing. It is also known as auto financing, car finance, car financing, or auto finance.  If a bank or other financial institution offers car financing, it allows customers to pay the dealer or manufacturer even if they don't have enough cash; in other words, car financing allows customers to borrow money to pay the seller.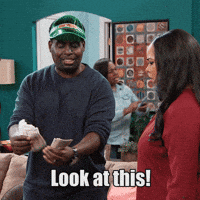 via GIPHY
Auto financing is widely used by the general public as well as companies. There are numerous financial products to choose from. Companies love business contract hire because it offers tax and cash flow advantages.
Types of car finances
There are two types of financing available to both consumers and businesses. They are Direct Lending and Dealership Financing.
Direct Lending:
If you use direct lending, the lender will give you a loan directly from them, rather than going through an intermediary. The customer signs an agreement with the dealership to pay for the car and takes out a loan from the direct lender. You have to agree to pay it back over a specified period, plus interest and a finance fee to get a loan. Before you decide on any number, shop around. It always helps to look around before you sign the dotted lines. Direct lending allows customers to know exactly their credit terms upfront, saving them time and frustration.
Before shopping for a car, they can know their interest rate and other terms by securing financing. Do not use a personal loan that is secured by your home as collateral for the loan. You don't want to put your house in jeopardy by not making your repayments on time.
Dealership Financing: 
For this definition, "dealership financing" means obtaining credit from the sellers themselves – the dealership. When a customer buys a car from a dealership and contracts to pay the loan amount plus a finance charge over a specified period, the contract is between the dealership and the customer. However, most dealers sell the contract to a finance company, credit union, or bank (assignee) – who service the account and collect repayment installments. They keep a small percentage of the contract.
There are three main benefits to using dealership financing:
The convenience of having a large selection of cars and financing all in one place is a major benefit of using a dealer. Additionally, they may work additional hours on the weekends and in the evenings.

There is a lot of choice for customers because dealers have relationships with many banks and finance companies.

Dealers offer Low-interest programs sponsored by manufacturers to buyers with other enticing features. Depending on the program, it may only be available for a select group of cars or have additional requirements like a large down payment or a shorter contract term. 
Customers typically need a high credit score to be eligible for these programs.
What do you mean by hire purchase?
A hire purchase agreement is a way to finance the purchase of a car in regular installments ranging from 12 to 60 months. Most of the time, a 10% down payment is required. The dealer arranges for hire purchase, which is very affordable for brand new cars but not for used ones. Because the loan is secured by the car, you don't own it until you make the final payment.
The importance of shopping and comparing rates
Before you buy or finance your car, compare your options. Consider offers from various dealers and financing sources, such as banks, credit unions, and finance companies. The best way to find a good deal is by comparing. Though this can be time-consuming, it will benefit you in the long run.
There are many factors to consider when buying a car. There are a variety of options available, including paying cash or financing a car. Consumers must also take into account the ongoing costs of ownership. In fact, after a house, buying a car is probably the most expensive purchase most people make. As a result, it's critical to shop around for financing.
Is it better to pay in installments or all at once?
With today's low-interest rates, our savings aren't earning us very much money. As a result, you could use your savings and low-interest borrowing to pay for all or part of your new car instead of just the down payment. Make sure you have enough in your savings account to cover an emergency after buying the car if you plan to pay cash. If you don't have enough money saved up to buy the car outright, you might want to think about putting down a significant down payment.
You'll get one important benefit when using your credit card to buy the car: credit card purchase protection. You should, however, make a point of paying off your debts in full each month in the future.
What to look for when financing your car
It would be best if you compare car financing options before making a final decision. Make sure you can afford the monthly installments before you sign anything. The Annual Percentage Rate (APR) includes all of the fees you'll be responsible for paying, so it's a good way to compare interest rates. The interest rate you pay on a larger deposit is lower because of this. If you're comparing borrowing costs, be sure to include all fees and penalties.
You may be subject to early repayment or other fees if you drive more than the forecasted mileage in personal contract plans.
When it comes to buying a car, using your savings is the most cost-effective option. Personal loans, on the other hand, are the most affordable option if you have good credit. If your credit rating is less than perfect, you may have to use an alternative financing option to get a car loan.
Need help in financing your car? Get help from Way.com
As with all things related to cars, start by comparing quotes from several companies that provide financial solutions for your car. This will ensure that you get a good deal for yourself. Contact a licensed insurance agent. Need multiple quotes in less than 10 minutes? Check out the way.com app or website by tapping the banner below.
We only require your basic information to research different solutions for financing your car. You can choose your policy and benefit from the protection it provides.

---
Check out our blogs for info on finding top-rated airport parking, the best parking spots in your city, and affordable car washes near you.
---